Photography "Cheat Sheets" for Moms - Photography Reference Cards for your new camera!
These adorable Quick Tip Photo Cards are perfect for any mom who wants to improve her photography skills! They make a great gift for a mom with a new camera too.
The set comes with 22 laminated cards, intended as reference cards for your camera bag or on-the-go. The deck is comfortable in your hand, small enough to fit in your back pocket, and has a handy ring to keep everything together. The cards sets are all handmade by me!
Each card is designed with a super cute pattern in fun colors. The full color-backs and matching borders will help you flip quickly through the deck to find what you want!
The tips on the cards are aimed at an absolute beginner to an intermediate photographer who is learning how to use manual mode. All the content comes from Meg Calton, a blogger at SnapHappyMom.com, who is passionate about helping moms take better pictures of their own children. The tips on these cards are the most common things she found that moms needed to reference as they improved their photography skills.
The cards cover these topics:
- Camera Tips – These 4 cards talk about basic composition tips, how to avoid blurry photos, what kind of blur you actually want, and how to use white balance in your camera. Most of these tips work with any type of camera.
- Working With Kids – These 3 cards feature tips on how to get your kids to smile, ideas for encouraging cooperation with children, and tips for moms to feel more confident photographing her kids. These cards would benefit ANY mom, no matter what camera she uses or how experienced she is!
- Lighting – These 3 cards discuss how to get good lighting indoors, outdoors, and tips for flash.
- Shooting – These 4 cards discuss the semi-automatic modes like aperture priority, how to use exposure compensation, a step by step guide to shooting in manual, and a troubleshooting guide for what to do if it's too dark, etc. These cards are perfect if you're starting to experiment with getting off automatic and taking control of your exposure. \
- Exposure – These 5 cards lay down the basics of how exposure works, in easy to understand language, including the exposure triangle, aperture, shutter speed, and ISO. The last card is a super handy reference chart for how all three elements are related to each other and the cause/effect of each part of exposure. Many friends have called this card "worth the weight of the whole deck!" These cards will be the most used by moms who are trying to shoot in manual mode but need a quick reminder with how to adjust their settings.
------
Want to assemble your own? Check out this listing to purchase a the digital download of these Quick Tip Photo Cards!
https://www.etsy.com/listing/485909281/quick-tip-photo-cards-digital-download
-------
These cards go hand-in-hand with the online photography course called "A Mom's Guide To Better Photos" found here: http://bit.ly/1OcUW26
This listing is for one physical product. Letter board is used for decoration only.
The cards, designs, content, and method of construction are copyrighted Snap Happy Mom, 2016.
Learn more about the shop and process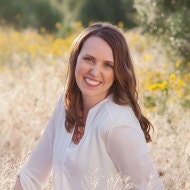 Meg
Listed on Jan 11, 2017
528 views