Hi, my name is Sonja and I'm an intuitive card, oracle, and music reader. My skill as a reader is unmatched and I am constantly finding ways to refine my skills - I do readings on a daily basis and am experienced in reading for a variety of people from all walks of life. You can trust that my readings will be expertly done with care and attention to detail.

I've found the cards to be an endless source of guidance, comfort, and fun. They are tool for unlocking your life's mysteries - discover pertinent information that may be hidden to you that could be crucial to your success. Find and explore the answers to those pressing concerns that constantly nag at you. How can I find happiness? Where is my soulmate? What can I do to further myself in my career? What do I most need to know right now? How can I make my dreams come true?

I pick my decks specifically to reflect colors, moods, and visuals that reflect who I am as a person and the message I am trying to convey. My readings, from the minute I shuffle my cards, to the process of delivering a message that touches you is an act of love and creation from my heart. Through doing your cards, I am connecting personally to you and the concerns that are closest to you. My readings are personal and intimate, specific, accurate to your situation, and delivered to you in the voice of a loving, honest friend with your best interests and highest good at heart.

I don't require any personal information from you, such as your name, date of birth, or any other private details to do your reading, so you can rest assured that your privacy is being respected.

**************************************

This offer is for a three card Past, Present, Future reading to provide insight on a single question of your choice or for quick, general guidance. You can ask about any topic - love, relationships, decision-making, personal growth, career, finances, or if you don't have anything specific in mind, you can also ask for a message of whatever you need to hear most at the moment.

The reading will be emailed to you in pdf format, with pictures of your cards and a clear, accurate summary of their meanings. Readings will be sent out within 48 hours of payment.

Please state your email address and question with related details or background information, if any, in the Notes to Seller section upon purchase. If clarification of anything contained in the reading is needed, I will answer follow-up questions free of charge. My biggest intention is to provide readings that are of value and helpful to you. As such, I make every effort to ensure that my readings are accurate, detailed, honest, and provide practical, helpful, and effective advice.

This reading is for entertainment purposely only.
Learn more about the shop and process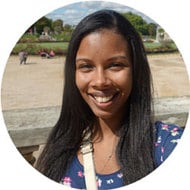 Sonja Denyse
Three Card Past, Present, Future Tarot Reading - Accurate, Honest Guidance
Overview
Ships worldwide from

United States

Feedback: 11 reviews