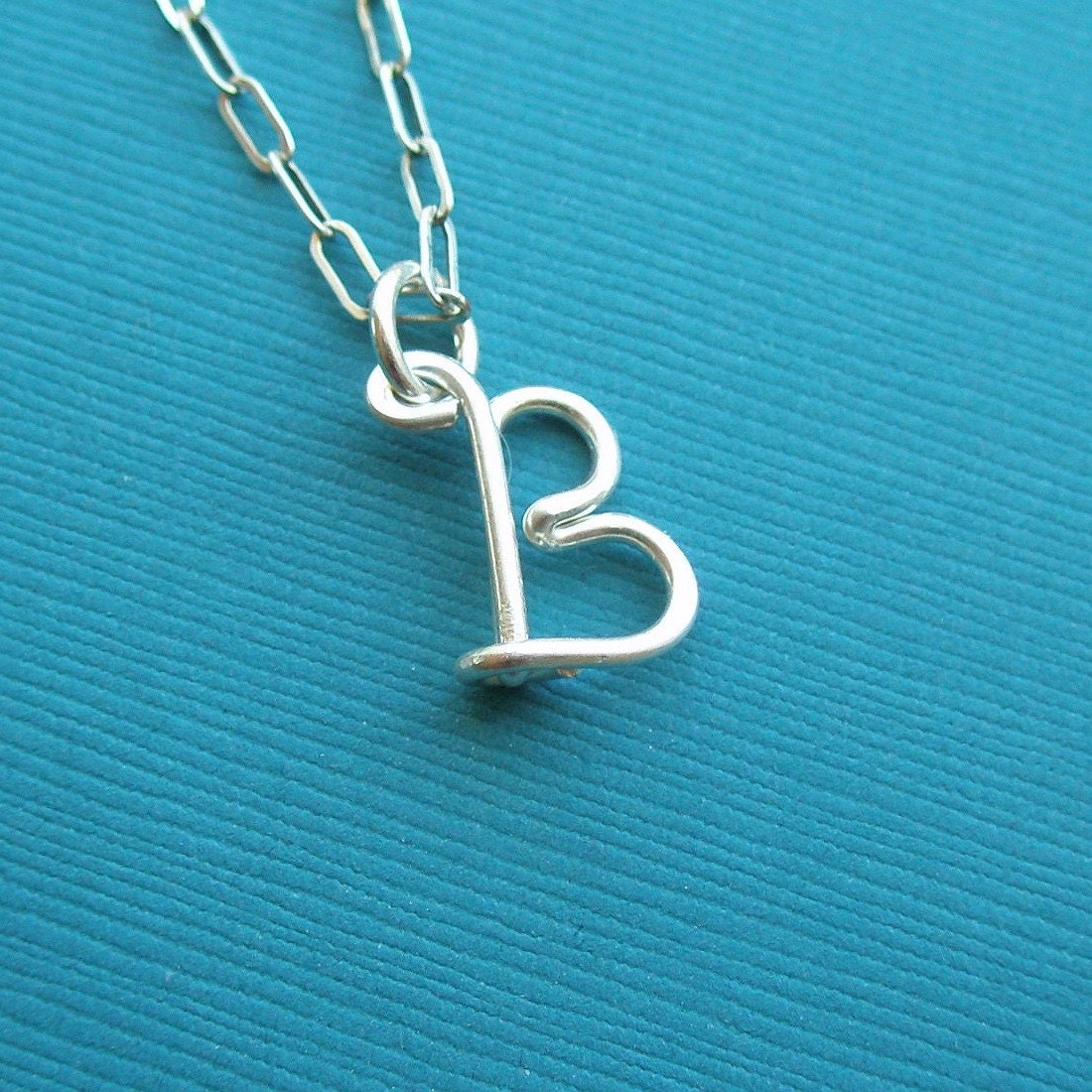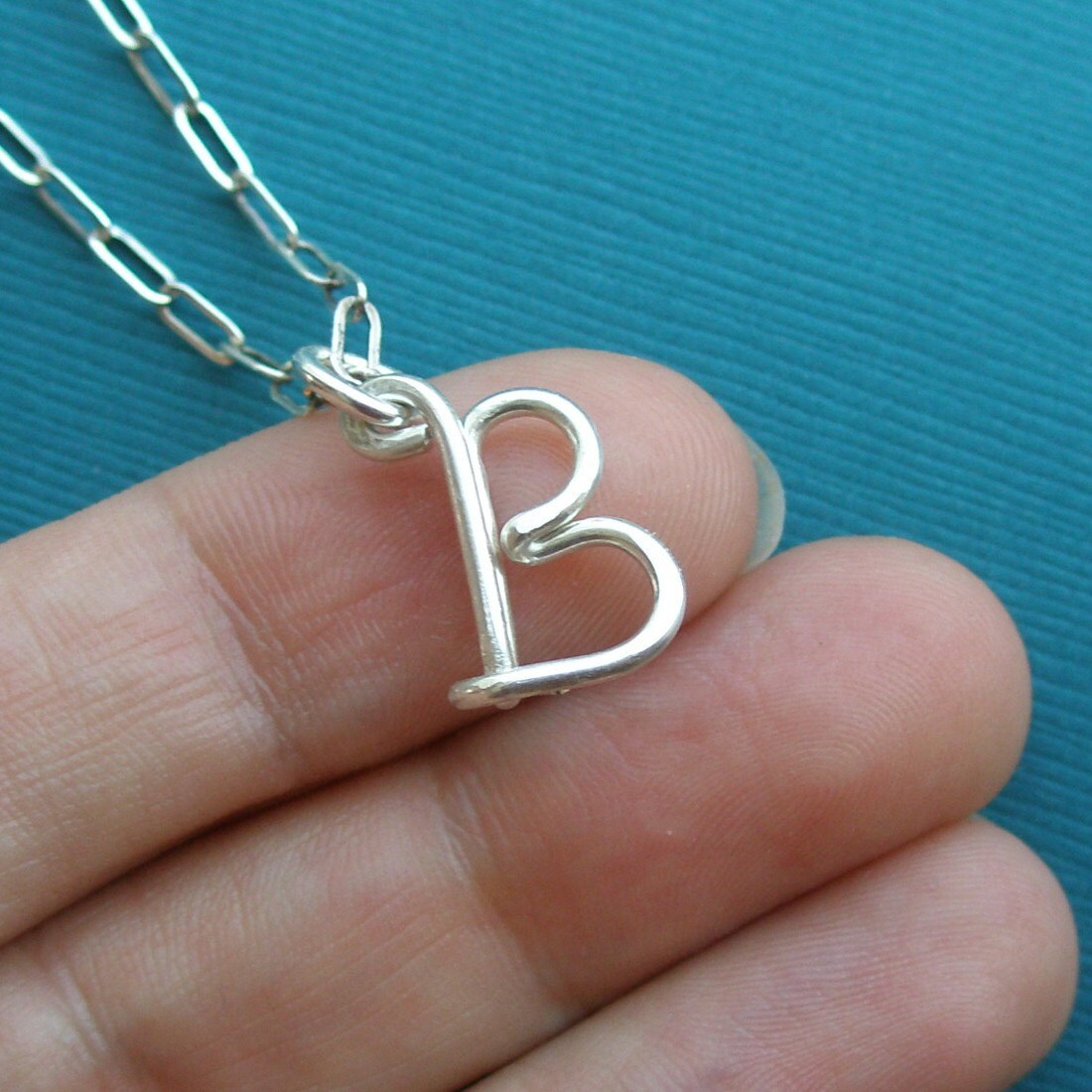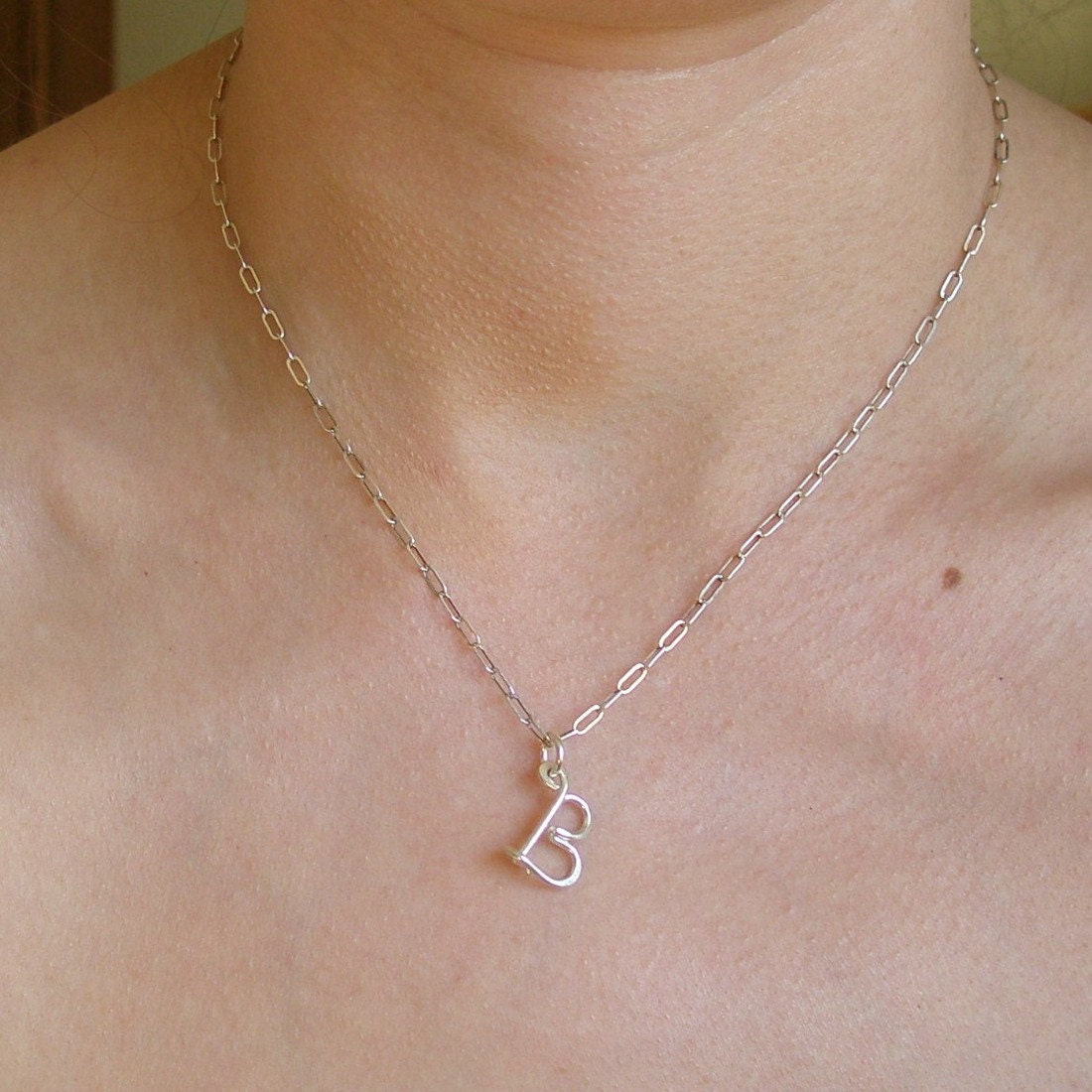 Beautiful Brenda
Bakes brownies
Breads &
Bagels
Beautiful Brenda
Brings
Bounty beyond
Belief.

This letter is part of a series of a smaller, more affordable alphabet. Simple, sweet and delicate.

The letter B, what an beautiful beginning to any word. Whether your name begins with the letter B, or you just love letters and language, this simple necklace is the perfect addition to your wardrobe.

These vary slightly from one to the next. Please contact me if you would like a photo of the exact letter you will receive.

Total length of sterling silver chain is about 16.5" (42 cm). Please contact me if you would like to modify the length. Letter B measures about 5/8" tall x .5" wide (1.5 cm x about 1.5 cm).

Clasp is a sterling silver lobster claw style.
Small Letter B Necklace - all sterling silver
---