Miscarriage and Baby Loss Comfort

This bracelet is one of the saddest I have ever been asked to create. It is intended for those brave women who have suffered miscarriage or baby loss at any stage of pregnancy, childbirth or motherhood.
This bracelet is a duplicate of my best selling Baby Loss Memorial bracelet, but has been created using sterling silver components to complement the gemstones, and to make a quality piece of jewellery that you can treasure for many years to come.

It is one of the hardest things to bear, to never be able to hold your baby in your arms, or to watch your little one grow up. You will have dates that break your heart each year, the loss of your baby and also the intended due date.
Sadly, the law doesn't recognise the existence of a baby that has been miscarried early on in a pregnancy, it is as if this much wanted child did not even leave a ripple behind, except for the gaping hole in your heart.

This bracelet is intended to help you in a number of ways.
Firstly, it not only marks that you lost this baby, but more importantly it recognises and acknowledges that this baby DID exist, which I feel is very important. It can remind you that this little soul was created, even if s/he were never born, and will always be a part of your family, your son or daughter, a sibling for any other children you may have.
Secondly, it allows you to grieve for your baby, but also gently encourages you to move forward with your life.
Many women feel enormous guilt after miscarriage or baby loss, both wondering whether they could have in some way prevented it, and feeling they should not move on, as if this would diminish this baby's importance in their heart. This bracelet includes gemstones believed to help you to realise that this irrational guilt is a natural part of the grieving process, and allows you to release these feelings that might overwhelm you when trying again for a baby.
Finally, it can help your body to recover from the miscarriage, and prepare for another pregnancy, with the gemstones that help to boost fertility, aid conception and help to maintain a healthy pregnancy.
However I make each bracelet to order so that any requests can be accommodated and tailored to your specific requirements, just convo me with your details.
Your gemstone bracelet will gently surround your wrist with healing love, just as your love will always surround the Angel Baby you carry in your heart.

Rose Quartz: Relieves stress, and calms you enough to deal with a difficult situation. Calming, reassuring and excellent for use in trauma or crisis. Rose Quartz Gently draws off negative energy and replaces it with loving vibes; An excellent stone if you have loved and lost, as it comforts your grief. It is the stone of unconditional love, strengthening existing relationships and restoring trust as it encourages a deeper level of commitment based on understanding and acceptance of each other's needs.
Physically it releases impurities from body fluids; Aids chest and lung problems; Heals the kidneys and adrenals; Reduces Swelling, Hypertension, Bruises, Sciatica.
Helps fertility in both male and female. Also beneficial during subsequent pregnancy and childbirth.

Amethyst: This gemstone calms and relaxes you despite the trauma of your situation. It alleviates sadness and grief thus enabling you to come to terms with loss. A stone of stress relief, it is also a good pain reliever, particularly migraine headaches as it reduces tension. It calms daytime phobias and panic attacks, and also relieves nightmares.
Physically it helps problems with hair and blood and is also associated with female hormonal issues such as PMS, miscarriage or the Menopause. It can also help with overcoming addiction.

Aventurine: Aventurine is a comforter and heart healer. It dissolves negative emotions and thoughts, promotes calm and alleviates stress. It stimulates emotional recovery, helping you to understand and overcome the physical and emotional causes of the current condition. It encourages perseverance and helps you to feel in control of the situation and to trust your body once more.

Rhodonite: Rhodonite is a physical and emotional nurturer. It can help to overcome emotional wounds from the past and helps to deal with emotional pain, resentment, anger and loss. It helps you to see the way ahead and move forward in a difficult or life changing situation.
Physically it reduces stress and soothes the nervous system. It enhances fertility in both male and female.

Hematite: Known as the Stone of Strength in adversity, hematite gives you confidence to carry on and cope during a time of stress. It relieves stress and anxiety, releases negativity and fear, lifts depression, bringing emotional calmness and peace, allowing you to grieve, and then cope with letting go and moving forward positively, to face the future.

Citrine: This stone will help you to look forward optimistically, despite past events, because it helps you to take on board information relevant to your situation, enabling you to move on. It helps to overcome fear and negative thoughts, and enables you to realise you are still allowed to be happy! It can help to overcome depression, stabilise emotions and soothe family anxiety and problems, which might occur after miscarriage. Citrine is also good for detoxifying the blood and negating infections.

Smokey Quartz: Relieves stress and anxiety, releases fear and lifts depression, bringing emotional calmness and allowing you to move forward and face the future. It promotes concentration and alleviates communication difficulties, meaning that you can think carefully about your situation, and discuss your way forward rationally with your partner. Increases fertility in both male and female.

Unakite: This stone is gently soothing, recognising the past and gently releasing physical and emotional conditions that prevent growth. It enables you to acknowledge and give thanks for the past, then to move forward through grief without guilt. It also aids recovery from illness and is supportive in convalescence both physically and emotionally. It treats the reproductive system in both male and female, addressing problems such as endometriosis. It enhances fertility and stimulates a healthy pregnancy, facilitating childbirth.

Moonstone: This stone helps you to balance your emotions, to prevent you from becoming overwhelmed with grief, sorrow or despair. It is believed to stabilise established relationships, so is an ideal support for couples coping with this devastating loss, enabling you to share and support each other and move forwards together.
Physically it is traditionally associated with female hormones at all stages of life, so is beneficial for all related conditions, starting with PMS, through childbirth to the menopause. It is also beneficial in helping the body to recover from miscarriage and childbirth, and helps sufferers of oedema and pre-eclampsia.

Garnet: This is a powerful energising and regenerating stone. It is powerful stone to have in a crisis, when you cannot see a way forward as your life has been shattered by trauma. It strengthens and fortifies mind and spirit, bringing courage and hope into a desperate and seemingly hopeless situation. It will help you to acknowledge the past with sorrow, then to let go and begin to move on. Physically it regulates the hormones, easing PMS symptoms and also relieving pain, including stomach cramps. It purifies and re energises the blood, heart and lungs.


Creating Your Bracelet

Throughout the process of creating your bracelet, I will be in contact with you to check your exact requirement, I want you to be as happy with your bracelet as possible.
Each bracelet will be made on tiger tail, a non stretch, very strong beading thread recommended for gemstones, as it has a strong core of steel fibres, contained within a plastic outer layer.
The gemstones are threaded in groups of 3 or 5, with sterling silver spacer beads defining each group of gemstones, and sterling silver bead caps.
The bracelet is adjustable, fastening with a sterling lobster clasp and short extension chain, but can be made to fit perfectly, according to the size purchased.
As a finishing touch, a gorgeous sterling silver charm can be added.
For this Memorial, perhaps a sterling Silver Angel, or Angel Wing might be appropriate, or an infinity charm within a heart...symbolising that you will always hold this lost baby in your heart. More charms are available from
the drop down list, although if there is a charm not mentioned that is meaningful to you, I will do my best to obtain it.
The finished piece is presented with an information card detailing the gems used and explaining their meanings and properties in relation to miscarriage, grief and baby loss.
I charge each gemstone as the bracelet is being made, and the finished piece is charged with Reiki, and sent with love.

** Every item in my shop is custom made to order, exactly to your requirement, and I can happily accommodate most requests or changes.
However, please be aware that this means an order can take up to 10-14 days to create, before shipping. **

Unlike some unscrupulous or often uninformed sellers, I will never use synthetic or imitation gemstones in my jewellery. Consequently, I am sometimes unable to source specific genuine gemstones (eg Malachite) at a price that will not impact greatly on the cost of your item. In these cases, rather than use synthetic or imitation stones, I use alternatives with similar properties.
Occasionally, a few very pale gemstones are colour enhanced, which does not affect their meanings and properties.
You can be assured that when you purchase gemstone jewellery from Magic Mixes, you will be receiving the genuine article!


* Please Note: The healing properties mentioned in this listing relate to folklore and metaphysical beliefs, and are not intended to replace the advice or treatment of your medical practitioner.
If you have concerns about your physical or mental health, please consult your doctor, dentist or hospital immediately.
Wearing gemstones does not release you from responsibility for your own actions, eg Wearing an Exam and School Success bracelet won't get you the grades if you don't attend class or put in the work!
Learn more about the shop and process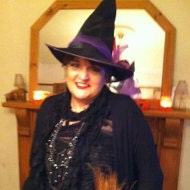 Welsh Witch
Frequently asked questions about MagicMixes
Sterling Silver Miscarriage or Baby Loss Heart Healer, Memorial Bracelet, keep your Angel Baby in your heart, this reminder on your wrist
---
Overview
Handmade item
Materials:

Sterling Heart Charm, Sterling Angel Wing, Sterling Angel Charm, SterlingSilver Charm, SilverExtender Chain, SterlingSilver Clasp, sterling Bead Caps, Sterling Spacer Bead, Sterling Silver Bead, Sterling Silver, Crystal Gemstones, Healing Crystals, Healing Gemstones

Made to order
Ships worldwide from

United Kingdom

Feedback: 160 reviews
Favorited by: 6 people
Listed on Nov 18, 2016
72 views