Ismail Merchant's Florence
Filming and Feasting in Tuscany
70 Recipes Illustrated
1994 First Edition ISBN 0810936399
Hardcover with Dust Jacket 152 pages
Measures 10x9 inches Weighs 2 pounds 4 ounces

Condition: Like New, Gift Quality. Clean tight solid rich colors. Slight rumple in DJ front cover, as pictured.

Behind the scenes photographs for: Helen Bonham Carter, Judi Dench, Richard Robbins, Simon Callow, Julian Sands, Patrick Godfrey, Denholm Elliott, Fabia Drake, Joan Henley

While filming in Tuscany, Ismail Merchant - cast and crew - sample the bounty of the Tuscan countryside and the world-famous creations of the Florentine kitchen.

A delightful and charming book for foodie/film lovers - a fun collectible that would make such a unique gift!!

"1
INTRODUCTION
XI' PARTNERS, James Ivory and Ruth Prawer Jhab-
vala, and I have been fortunate, given the diversity of our backgrounds and tem-
peraments, to find so many projects that we all like and can work on as a team.
My introduction to Florentine cuisine came that night at a restaurant called
Coco Lezzone, and with a first dish of tagliarini tossed in a sauce of olive oil, gar-
lic, coriander, and black pepper, followed by an osso buco. I had eaten Italian food
all over the world, including Italy, but nothing in the past could compare with this.
I thought perhaps I had discovered a great chef since, finally, it had been nothing
more than a simple meal of pasta and beef: so the secret must be in the cooking. He
said that of all the discoveries I was about to make in this city, the one that would
most appeal to me was that Florence isn't only about art and history but also about
life and good living: and here food, its preparation, and particularly, the enjoyment
of it, amid the ambience of the dinner table and the café, played a principal part.
Dinner at Coco Lezzone that night was, as far as I was concerned, a kind of tanta-
lizing trailer for the big show that was to come.
Italians are born knowing the way. It
would seem that the whole earth lay
before them, not as a map, but as a
chessboard, whereon they continually
behold the changing pieces as well as the
squares. Anyone can find places, but the
finding of people is a gift from God.
E. M. Forster,"
Learn more about the shop and process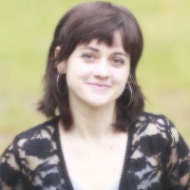 KeriAnn
Ismail Merchant's Florence Filming and Feasting in Tuscany 70 Recipes Illustrated 1994 First Edition Hardcover with Dust Jacket Vintage Book
---
Overview
Vintage item
Ships worldwide from

United States

Feedback: 154 reviews