The religions of the world made simple.
by Lewis, John
Published by Made Simple Books; distributed to the book trade by Garden City Books, Garden City, N.Y. (1958)
1959 (Third Printing October 1959)

Measures 10x 8 inches Weighs 13 ounces
Softcover 191 pages

Condition: Good, aged though will display nicely.
Scuffed corners, as expected, though binding is solid and pages are clean. Moderate foxing at and near endpages.

This book contains:
PSYCHOLOGY & RELIGION, BRAHAMISM, BUDDHISM, CONFUCIANISM & TAOISM, THE RELIGION OF GREECE & ROME, JUDAISM, ISLAM, CHRISTIANITY CATHOLICISM & PROTESTANTISM, THE VARIETIES OF RELIGIOUS BELIEF, MYSTICISM, MODERNISM & HUMANISM, BY-WAYS OF BELIEF.
Special Features: The Dead Sea Scrolls, A Guide to the Great Sacred Books, Glossary of Religious Terms.

"CHAPTER ONE
PSYCHOLOGY AND RELIGION
PRIMITIVE RELIGION
Changing the World. Man, who has always
lived in a world of peril, is compelled to seek for
security. The way most familiar to us is the
control of nature. We build houses, weave gar­
ments, make flame and electricity our friends
instead of our enemies, and develop the compli­
cated arts of social living. This is the method
of changing the world through action. Man
cannot escape this task of coping with the en­
vironment, with the fields he tills, the forest he
hunts, the water he sails, the storms and pesti­
lences and drought which threaten him. He can
only do this by adjusting himself to the con­
ditions and limitations of existence. This is the
human condition.
There are two main ways in which this ad­
justment takes place.
Through the invention of tools, techniques,
agriculture, the use of metals; and then through
science and machines. This is the way of action
based on reason, a method which moves steadily
forward from crude beginnings to the immense
power of controlling nature wliich man now
possesses.
Through human co-operation, through social
organization. Tools and technique are not oper­
ated by isolated individuals. Increasingly they
require men to help one another, and appropri­
ate forms of social organization are brought into
being in conjunction with the successive levels
of technique and agriculture and industrial ad­
vance.
Changing the Mind. Man in all ages (but par­
ticularly before the days of modern science)
cannot satisfactorily control his environment.
There are wide gaps in his knowledge. There
are weaknesses in the social structure. Life is
hazardous and man is full of apprehension and
looks everywhere for help and support. His des­
perate need is reflected in his eager grasp at
supernatural help from a power outside the
known forces of nature and society.
In doing this man abandons—or may for a
time suspend—the task of changing the world
by material means and resorts to spiritual meth­
ods. But magic does not really control events;
its effect is on those who believe in it. It is
therefore really the method of changing the
self in emotion and idea because we cannot
change the world. This is the way of most reli­
gions and many philosophies. Philosophy de­
velops as man comes to reflect on his inadequate
achievement and upon his imaginative appre­
hension of a life in which his dreams are all
fulfilled.
The Supernatural. Man becomes aware of the
supernatural power to which he resorts not at
first as definite and personal spirits or gods, but
as an impersonal power, now generally called
by the Melanesian word Mana. This power is
not only believed in as we believe in electricity,
though it is conceived in somewhat similar
terms. Man becomes aware of it in a feeling of
being in the presence of some indefinable, im­
personal, all pervading presence to which Otto
has given the name Numinous.
As this is an important conception, it will be
worth having a look at it. Man does not begin
with definite beliefs in immaterial beings, but
in this feeling of awe, of the uncanny, of horror,
of dread. In certain circumstances and in certain
places which we might call haunted, he experi­
ences a terror which no material thins can
o
arouse. He is in the presence of "something"
the nature of which is indicated by the feeling
it evokes, though the feeling is but the shadow
which it throws. As Otto writes in his book.
The Idea of the Holy:
Its antecedent stage is 'daemonic dread* with its queer
perversion, a sort of abortive off-shoot, the dread of
ghosts. It first begins to stir in a feeling of something
uncanny, eerie or weird. It is this feeling which, emerg-
13

"
Learn more about the shop and process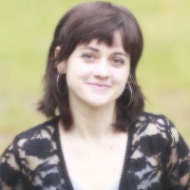 KeriAnn
The Religions of the World Made Simple by John Lewis Garden City Book 1959 Softcover Religion, Brahamism, Buddhism, Islam, Christianity ++
---
Overview
Vintage item from the 1950s
Ships worldwide from

United States

Feedback: 154 reviews