The Merry Partners: The Age and Stage of Harrigan and Hart
by Kahn, E. J.
Published by Random House, New York (1955)
Stated First Printing
Measures 9x6 inches Weighs 1 pound 12 ounces

Condition: Good
Solid sturdy copy. DJ has colorful illustrations. Navy blue boards have copper and silver colored text and decorations. Slightly lightened at the top front cover.
Illustrated endpapers. Slightly off-white pages are clean. Text is bright, illustrations are clear and bright.

THE BOYS
Expect
IT
In Kim, published in 1901, Rudyard Kipling had his
litle character and a native lama peer out across the Indian
plains at sunset one day as a regiment of soldiers, urged
on by their band, filed toward their camp. "At the far end
of the plain a heavy, dusty column crawled in sight," Kip­
ling wrote. "Then the wind brought the tune:
We crave your condescension
To tell you what we know
Of marching in the Mulligan Guards
To Sligo Port below.
Here broke in the shrill-tongued fifes:
We shouldered arms,
We marched—we marched away.
From Phoenix Park,
s

4 THE MERRY P ABT N E Eg
We marched to Dublin Bay.
The drums and the fifes,
Oh, sweetly they did play,
As we marched—marched—marched—
With the Mulligan Guards!"
Kipling did not indicate whether or not he was aware
that this number in the musical repertoire of one of Her
Majesty's far-flung garrisons was but a slightly altered
version of a song that dealt with a route of march covering
less than a mile of the lower East Side of Manhattan
Island:
We shouldered arms and marched and marched away,
From Baxter Street we marched to Avenue A.*
With drums and fifes how sweetly they did play,
As we marched, marched, marched in the Mulligan Guards.
In any event, it was not only on the Indian plains that the
strains of "The Mulligan Guards," with or without vocal
accompaniment, used to be interminably heard. In Eng­
land, the Coldstream Guards marched briskly to it. In
Paris, from the Rue de Rivoli to the Avenue de 1'Opera,
appreciative voices chorused
Annes en bras nous marchons gaiement
De la rue Baxter jusqu'a VAvenue A,
Let jifrest tambours9 on let Scoute doucement,
Quand les Mulligans mar client la, la!
In New York, the song could be heard everywhere.
Newsboys, policemen, hot-corn venders, the oyster sellers
at their street-corner stalls, and the hokey-pokey men, who
sold ice cream, whistled it as they went about their various
• In some versions of the lyric they marched from Jackson Street to
Avenue A...
Learn more about the shop and process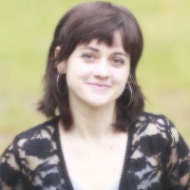 KeriAnn
The Merry Partners: The Age and Stage of Harrigan and Hart Kahn, E. J. Random House, New York (1955) First Printing 1st Edition
---
Overview
Vintage item from the 1950s
Ships worldwide from

United States

Feedback: 154 reviews