Young Knight Errant, by Oliver Optic,
1892 First Edition, Publishers Lee and Shepard
Hardcover 329 pages
Measures 7.5x5 inches Weighs 1 pound 5 ounces

Condition GOOD
Solid tight copy has good binding and richly decorated cover and spine.
Cover shows very minor soiling which, due to the decoration nearly went unnoticed (look at the body of the ship) Corners are bumped, edges are lightly scuffed.
Former owner is one Edwin Keough Jr.
Young Edwin carefully practiced his E's with a fine pen in the inside cover of the blank pages. Fortunately for us this young gentleman of the early 1900's has the good sense and decency not to mark within the book. (He doodled at the back in the blank leafs similarly :)
Else from that, interior text is clean aside from some minor age spots and blemishes. All text is legible, text is crisp and clean, a few illustrations are clean and bright.

PREFACE.
"A YOUNG KNIGHT-ERRANT" is the third volume
of the "All-Over-the-World" series; and while it
contains a completed story which may be read with­
out reference to its predecessors, it is a continuation
of the adventures of Louis Bel grave, introduced in
the initial story of the set, and to some extent of all
the cabin party sailing in the Guardian-Mother, the
magnificent steam-yacht of the " Millionaire at Six­
teen." The young gentleman makes no display of
his wealth, for he handles it himself only to a very
limited extent, and is as modest as one in his position
ought to be, though his surroundings are calculated
to inflate his vanity.
Louis is as honest, respectful, and considerate as
when he was practically and comparatively a poor
boy. Above all, he is as thoroughly devoted to his
mother as when they lived together in the old
house at Von Blonk Park. The whole family, rein­
forced by the presence of several others, have made
a new home on board of the steamer, and the hero
is still surrounded by all the hallowing influences
of his boyhood's fireside.
The principal title of the volume is not intended
to convey the idea that Louis Belgrave is a sort of
Don Quixote on .shipboard, puncjiipg wifle-sacks and
VI """
PREFACE
tilting at windmills with a kitchen
a barber's basin for a helmet, or valance and
extravagant feats of arms, or withot lndulges
unfortunately he has occasion to use a weapon
instance, and would have done so in another if he had
not been robbed of his revolver. He did not "win his
spurs" in any imaginary encounters, and his
tion is not given him on account of his prowess in the
field, or even on board of the steamer of which he i
the sole owner. Uncle Moses, his trustee, is inclined to
indulge in humor, and insists that the young man is
thirsting for adventures, for he certainly is engaged in
many of them, and gives him his title as " Sir Louis "
though he and the captain are about the only ones
who ever make use of it; and then only as a pleas­
antry. But it is shown that, though Louis is very
frequently the chief personage in an adventure, not
one of them is of his own seeking, as is the case with
those to whom the name was properly given. I
The Guardian-Mother makes her voyage among the
Bahama Islands, and circumnavigates Cuba, visiting
the principal cities; but the volume is not intended
as a guide-book, or even as a record of travel, though
incidental descriptions are given of
events and places.
WILLIAM T. ADAMS.
DOBCHESTBB, September 10, 1892.
Learn more about the shop and process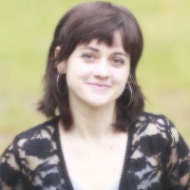 KeriAnn
Young Knight Errant, Oliver Optic, 1892 First Edition, Lee and Shepard Young Boys Series Children's Book, Antique All Over The World Library
---
Overview
Vintage item from the 1800s
Ships worldwide from

United States

Feedback: 154 reviews