Einstein (The Life and Times)
1972 Pb Avon 864 pages
By Ronald W. Clark
Measures 7x4 inches Weighs 14 ounces

Condition: Good, used.
A few chips and creases at front cover. Photographic illustrated cover is rich and detailed. Spine is creased. A tight clean copy.

FOREWORD
The story of Albert Einstein, scientist, philosopher, and
contemporary conscience, with all its impact and influ-
ence, would better fit within the walls of a library than
between the covers of a single book. For Einstein was far
more than the scientist who confidently claimed that space
and time were not what everybody thought, including the
most sophisticated heirs of Newton, and who shrugged it
off when he was found to be right In his technical
language, the universe was four-dimensional, while fallible
human beings thought they had a right to no more than
three. He passionately indulged in pacifism, and as pas-
sionately indulged out when Hitler began to show that he
really meant what he said about the Jews and the master-
race. Throughout it all he stuck to the job in hand, deter­
mined to squeeze the next secret from Nature.
The different facets of Einstein's life and work will long
continue to be explored. Deeper and deeper theses on ever
smaller aspects of his science will continue to be written.
The impact of his support for pacifism between the two
world wars will one day get the detailed and possibly
disillusioning analysis it warrants; so will the result of that
honest enthusiasm for Zionism which for long led him to
believe that the promised land could be reached without
foce of arms. In theology he is likely to remain some­
thing of ah enigma, even among those who do not take his
cosmic religion too seriously. As a peg on which to hang
an argument on science and government, he is less useful
tflan might be expected; even so, the real relevance of his
tamous letter to Roosevelt in 1939, and of his lesser-known
actions in the winter of 1944, provide the substance
of more than one might-have-been which could be explored in detail.
Einstein the philosopher is certain to..
Learn more about the shop and process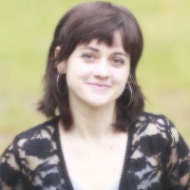 KeriAnn
Einstein (The Life and Times) 1972 Pb By Ronald W. Clark Biography of a Genius, Pacifist, Zionist, Physicist, Legendary Professor
---
Overview
Vintage item from the 1970s
Ships worldwide from

United States

Feedback: 154 reviews