The United Methodist Hymnal, Book of United Methodist Worship
Published by United Methodist Pub. House, Nashville, TN (1989)
Hardcover Blue Cloth Measures 9x6 inches Weighs 2 pounds 5 ounces

Condition: Good.
Solid sturdy well built book. Bumped corners, lightly scuffed corners. Blue boards with gold gilt and decoration at front cover and spine. "Presented in memory of" sticker inside front cover, neatly placed.. Half title page is creased. Pages appear clean. Pink mark at back cover inside leaf. Else is clean.
Edge of text block is blue, top side and bottom.

"
PREFACE
From the time of John and Charles Wesley, Methodist and Evangelical United
Brethren hymnals have constituted the "worship book" of our corporate and
private piety and praise. Hymn singing has been a vital and distinctive
component of our worship of God. From our beginning we have been "a singing
people."
Our hymnals serve as instruments by which the spiritual heritage received from
the past is celebrated in the present and transmitted to future generations. Next
to the Bible, our hymnals have been our most formative resource.
The United Methodist Hymnal, approved by the 1988 General Conference, is
the latest entry in our long and distinguished line of hymnals and worship
resources. It embodies our former Methodist and former Evangelical United
Brethren traditions, yet it is the first substantial revision of content and format
since the 1870s. It has more singable qualities and contains a broader base of
musical styles than any of its predecessors. Its content reflects our Wesleyan
heritage and witness: evangelical and ecumenical.
This Hymnal provides what the congregation needs for Sunday and other times
of worship (including the sacraments): the rites of marriage and burial, and
morning and evening prayer and praise. Additional worship materials are
topically placed among the hymns; other prayers, litanies, and creeds follow the
occasional services.
The core of this Hymnal is the abundance of well-known hymns from Greek,
Latin, German, Scandinavian, Wesleyan, English, and North American
traditions. Alongside these, the committee has placed representative evangeli­
cal hymns and songs from the recent popular repertory, as well as the proven
hymns from the recent "hymnic explosion" of England and North America.
Much care has been taken to provide hymns and prayers from our rich ethnic
diversity. More than 70 hymns are included to represent the Afro-American,
Hispanic, Asian-American, and Native American heritages; prayers and other
worship materials from these traditions are also included among the hymns.
Seventeen canticles from traditional and contemporary sources with sung or
spoken responses are also included. Service music appropriate for the
congregation is found within the services and among the hymns.
The psalms, with spoken or sung responses, occupy a more prominent position
than in previous editions. One hundred psalms prescribed by the lectionarv of
the Consultation on Common Texts as well as psalms for special occasions are
included.
The keyboard edition of The United Methodist Hymnal contains harmonic
settings of the congregational responses for the psalms, the canticles and
services of Holy Communion and Baptism.
Learn more about the shop and process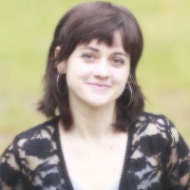 KeriAnn
The United Methodist Hymnal, Book of United Methodist Worship 1989 Published by United Methodist Pub. House, Nashville, TN Religious Book
---
Overview
Vintage item from the 1980s
Ships worldwide from

United States

Feedback: 154 reviews