Faith For Today: Five Faiths Look At The World
by Stanley High, Frank Kingdon, Gerald Groveland Walsh, S.J., Louis Finkelstein, Ph.D., Swami Nikhilananda, with an introduction and postscript by George V. Denny Jr.

Town Hall Press and Doubleday and Doran and Company Garden City New York
1941 Hardcover First Edition Stated

Measures 7.5 x 5 Weighs 1 pound 1 oz

Condition: Good.
Solid well built book gently used and well cared for. Edges have dusting/age. Bumped corners, dusted/sunned spine (very lightly) - What you'd expect for a vintage/antique book. This book was in the collection of the Western Women's Club and therefore we have the loan-card in the front; (last date borrowed was August 16 1943).
Portions of the DJ have been pasted inside the covers; we have the jacket flap description inside front cover, and the front cover of the DJ inside the back cover.
Pages are CLEAN and tidy. Text is crisp.

FROM THE JACKET:
"FAITH FOR TODAY:
Five Faiths Look at the World
-AT present," says Stanley High m
h i brilliant contribution to this
book "religion is more seriou ly
talked abouf, less frequently apolo­
gized for, and more widely sought
ffter than for a long time past
Now if ever, when the material
hopes of men all over the earth are
crashing down, when the United
States is faced with the most des­
perate threat in its history, people
want and need some basis of
spiritual faith. This book, the syn­
thesis of the thought of five of
America's most outstanding re­
ligious leaders, is an attempt to
supply that need.
The essays are no mere for-
malistic outlines of five different
faiths. Nor, on the other hand, are
they jingoistic cries of "God is on
our side." But each author recog­
nizes, in his different way, that the
religious tradition, whether Protes­
tant, Catholic, Judaic, or Hindu, is
being challenged as never before.
As George V. Denny, Jr., Presi­
dent of Town Hall, points out in his
brilliant postscript, there is, despite
the superficial differences of em­
phasis, a great common ground of
which all who would repel the
assult on religious ideals
which is no in progress can stand.
Learn more about the shop and process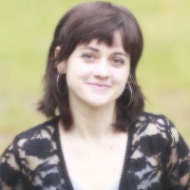 KeriAnn
Faith For Today Five Faiths Look At The World Stanley High Doubleday 1941 Hardcover First Edition Religious Protestant Jewish Catholic Hindu
---
Overview
Vintage item from the 1940s
Ships worldwide from

United States

Feedback: 154 reviews