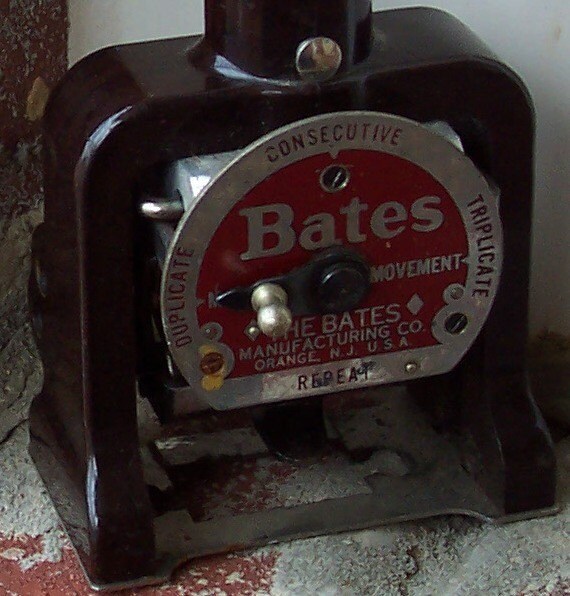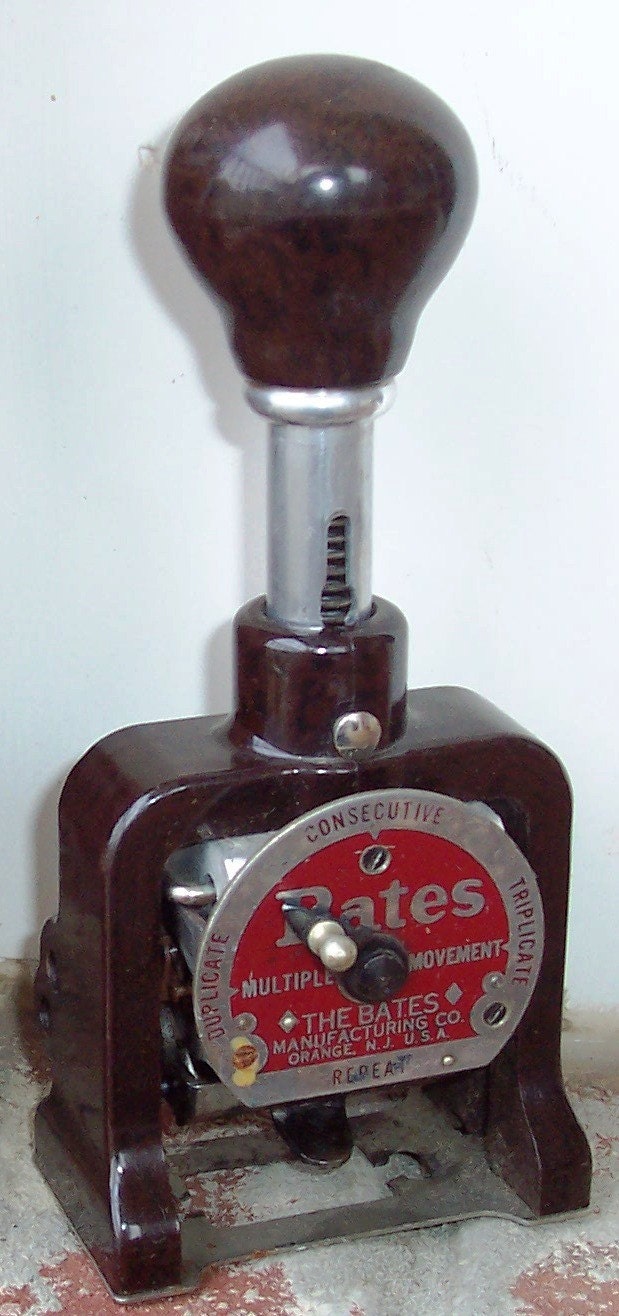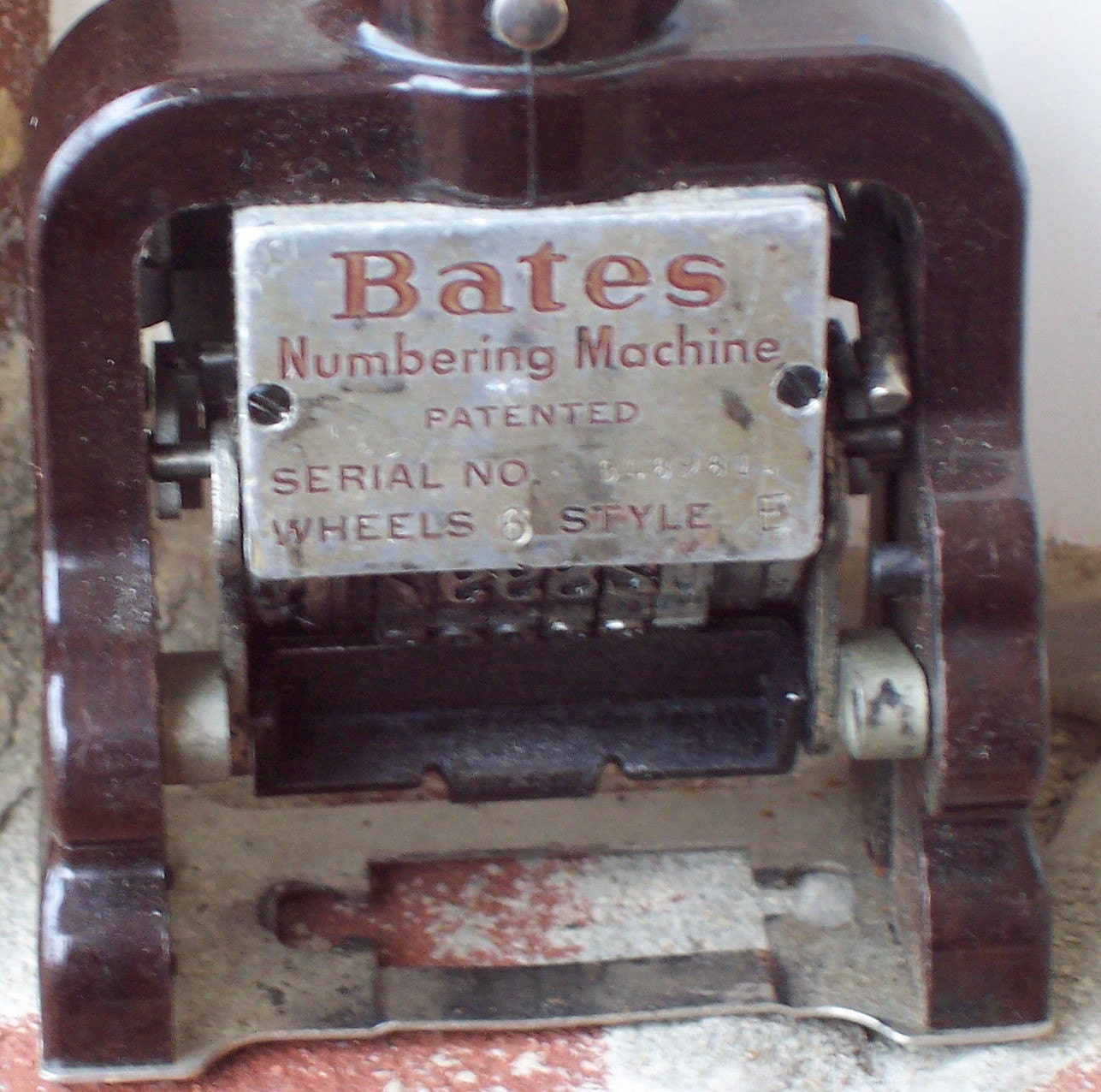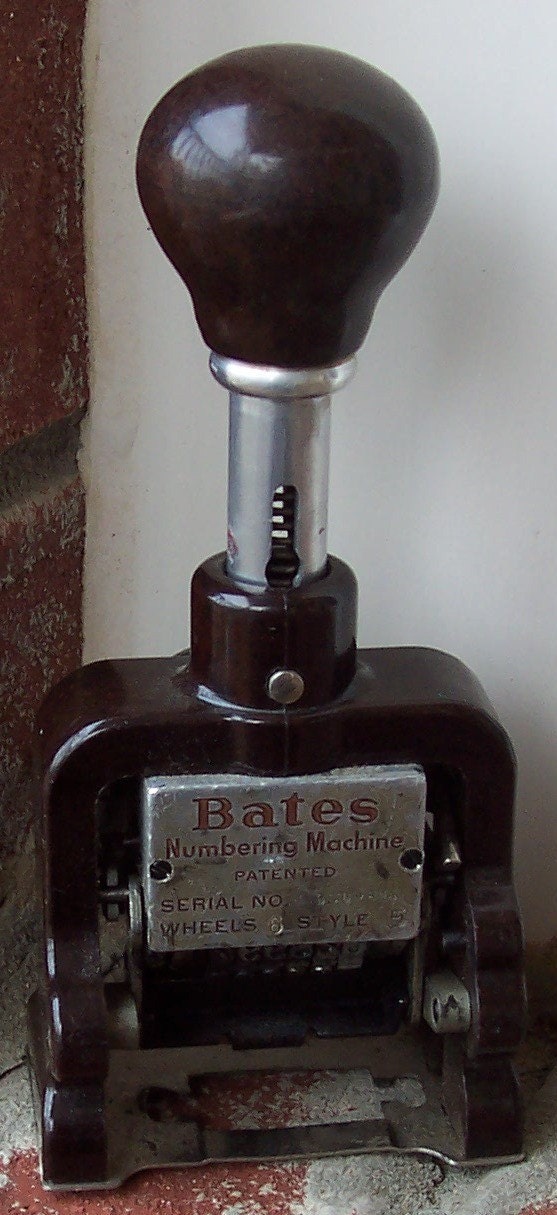 This is a cool and funky little machine, perfect for any bureaucrat, cardmaker, scrapbooker, journal maker, or artist with the need for some retro funk in their work!

Cha-chunk. Cha-chunk.

Don't forget to get a stamp pad - this baby pre-dates the self-inking variety! c. 1960s.

Made by the Bates Manuafacturing Co, Orange, NJ, USA.

Bates Numbering Machine, Multiple Movement, Patented, Serial # 8489814

Wheels style F.
Vintage BATES Consecutive NUMBERING Machine - Duplicate, Triplicate, Consecutive, Repeat
---