Elbert Hubbard's Scrap Book, Containing the Inspired and Inspiring Selections, Gathered During a Life Time of Discriminating Reading for His Own Use, Printed and Made Into a Book by the Roycrofters.

Hubbard, Elbert (1856-1915) (Comp. )

Published by New York City, W. H. Wise & Co (1923)
Hardcover 228 pages Measures 9x6 inches Weighs 1 lb 1 oz

Condition: Good
Red cloth boards rich and tight - they do show shelf wear and age, noticeable upon close inspection. There is a crease at back board, of the cloth not the board. The spine appears lightened slightly.
Black text is embossed with a decoration at front and printed at spine. Corners are bumped, as expected.
Endpapers are decorated with a scene at the Roycroft Inn / Print Shop "where Hubbard's famous books are made"
Text pages are so lovely - paragraph headers stylized, very old timey.
Pages are clean. does have former owner name in pen on first endpaper - also they have corrected a word on page 224 though pencil so you may decide how you like it or not.

FOREWORD
WHEN Elbert Hubbard was storing up in his Scrap Book
the fruits of other men's genius, he did not contemplate
a volume for publication He was merely gathering
spiritual provisions for his own refreshment and delec­
tation SO- £•»
To glance at the pages of his Scrap Book is to realize
how far and wide he pursued the quest, into what scented rose gardens
of Poetry, and up what steep slopes of Thought. To Alpine Valleys of
classical literature it led him, and through forests and swamps of contem­
porary writing. For him it was the quest that mattered, it was the
quest he loved $ —
The Reader will remember Keats' dream of " a very pleasant life."
" I had an idea that a Man might pass a very pleasant life
in this manner: Let him on a certain day read a certain page
of full Poesy or distilled Prose, and let him wander with it,
and muse upon it, and reflect from it, and dream upon it:
until it becomes stale—But when will it do so? Never—
When a man has arrived at a certain ripeness in intellect
any one grand and spiritual passage serves him as a start­
ing-post towards all the ' two-and-thirty Palaces.' How
happy is such a voyage of conception, what delicious, dili­
gent indolence!"
Elbert Hubbard's lifelong labor has placed in all our hands the power
to realize Keats' dream. Here in Hubbard's Scrap Book the Reader
will find " full Poesy " and f distilled Prose," of a pleasing savor to the
tongue and a strangely nourishing relish to the intelligence.
Let the reader browse but a moment and—to use Keats' image—he
frill find the sails of his soul set for one of those high voyages of the
Spirit which give to life its most exalted meaning, and bring back as
cargo the thrice-tried gold of ecstasy and vision.
What inspired Elbert Hubbard should set other pulses to beating.
What stimulated and uplifted him should furnish others with strength
*°r the struggle against the eroding sameness of the workaday world,
luch at least is the purpose to which the book is dedicated; such is the
pious hope of Elbert Hubbard's literary executors.
THE PUBLISHERS.
Learn more about the shop and process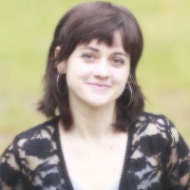 KeriAnn
Elbert Hubbard's Scrap Book, Inspired and Inspiring Selections, Roycrofters Hubbard, Elbert (1856-1915) W. H. Wise & Co (1923) First Edition
---
Overview
Vintage item from the 1920s
Ships worldwide from

United States

Feedback: 154 reviews