Purple Yard Long Bean Heirloom Seeds Vegetable Garden Organic Seeds Non Gmo Red Bean Chinese Asparagus Noodle
Purple Yard Long Bean Heirloom Seeds Vegetable Garden Organic Seeds Non Gmo Red Bean Chinese Asparagus Noodle
The yard long bean, often known as the Chinese long bean, originates in southern Asia; Carl Linnaeus first noted its presence in the New World in 1763. Actually a member of the cowpea family, they closely resemble green beans with a slightly more intense flavor and denser texture. Like other purple/red beans, they turn to green when cooked.

Yard long beans have been a popular ingredient in Asian stir fries and other vegetable dishes for centuries. These beans also have a loyal following in the Mediterranean region, being known in Naples as "fagiolo e maccarone," or "beans and macaroni," because of their noodle-like appearance. It's easy to grow, and almost indestructible. Beans are best harvested 12" to 18" long, even though they can grow as long as 30". 50-80 days. 10+ Organic seeds.

~ planting ~

When to sow outside: RECOMMENDED. Note: In very hot summer areas such as the South and Southwest, sow in March for June harvest, and August for late September harvest.

*****Yard long beans thrive in heat and humidity, and should be direct sown when the weather stays fairly warm and the soil temperature reaches at least 75 degrees F.*****

*****Because beans are members of the legume family of plants, they can benefit from an application of a soil inoculant designed for beans and peas, prior to planting. The inoculant will enable the plants to take nitrogen from the air to use as fertilizer, which can increase crop yield and quality.****

Make sure the soil is rich and deeply worked; these beans like full sun. Plant the seeds 1/2" deep and 3" apart, later thinning to 6-8" apart. The rows should be spaced 3-4' apart. Keep the ground moist until germination, which should occur within 10-14 days.

When to start inside: Not recommended.

~ harvesting ~
Yard long beans will be ready to harvest about 60 days after planting. For best taste and tenderness, pick these beans for fresh eating at a length of 15-20", and about half as thick as a regular bean. Since the beans grow very quickly, check the vines often. Harvesting when beans are bigger will decrease yields and discourage continuous production. Fully mature beans can be dried and used as soup beans. Fresh beans are best used immediately, but will keep in the refrigerator for several days. At season's end, plants are great compost material if not diseased.

~ additional instructions ~
- all seeds are heirloom, open-pollinated, organic & non-gmo (unless noted otherwise).
- detailed instructions are included with every seed package.
- inquire for discounts available on bulk quantities.
There was a problem calculating your shipping. Please try again.
No returns or exchanges
But please contact me if you have any problems with your order.
Gift wrapping available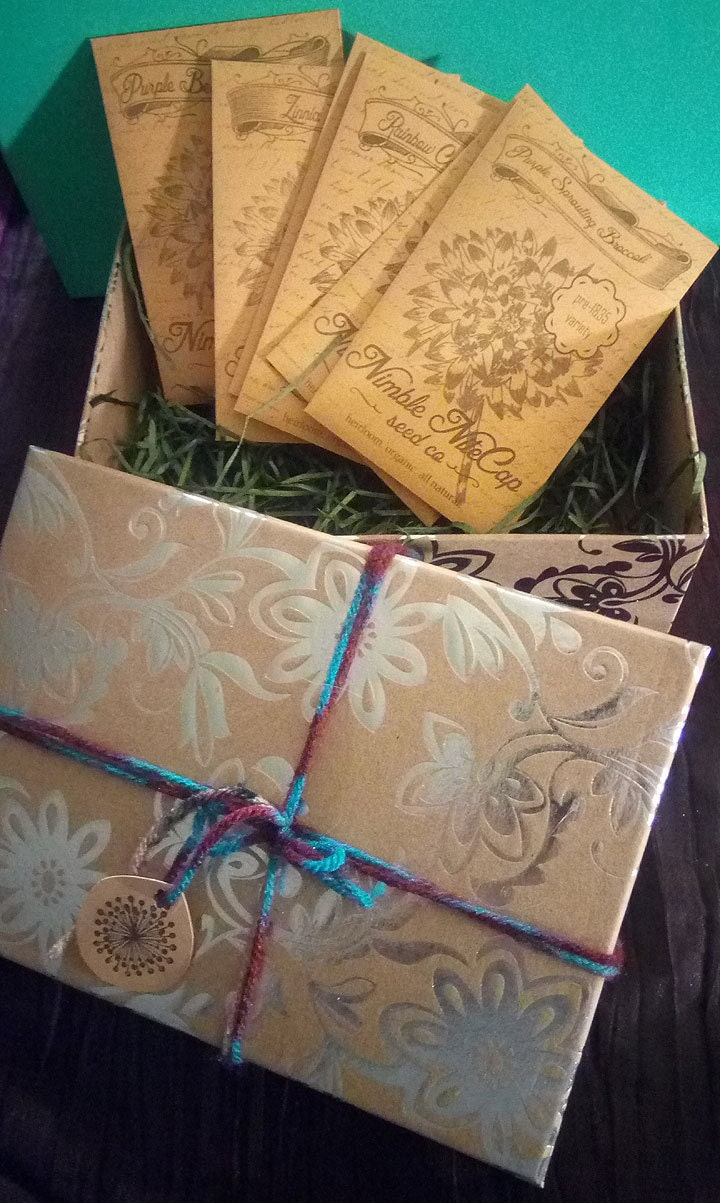 Gift wrapping by NimbleNitecap

Reviews aren't loading right now. Try again later!