Up for sale is a beautiful pair of hand-sewn ruby slippers made by one of the top and respected hand-sewn ruby slipper makers in the world. Due to our busy lifestyle we don't have time to make ruby slippers as often as we used to, so this is a rare opportunity for you to buy a pair of ruby slippers near identical to the originals.

These are a replica pair of ruby slippers from MGM's classic film "The Wizard of Oz". This high quality pair is the Rolls-Royce of ruby slippers that was constructed with a custom-made size 5B base shoes! Our shoes and wooden heels are made from scratch to match the exact shape of the screen used ruby slippers.

Our ruby slippers look suited for the teen girlie type that is identical to the pair worn by Judy Garland as Dorothy when Glinda puts them on her feet. This is the only pair with longer heels and pointy toes, which looks more sexy on the pigtailed actress than other known pairs used on-screen.

Travel back through time with this stunning pair of ruby slippers which was constructed to look like new in mint condition exactly as they were when American beauty Judy Garland as Dorothy wore them for filming in 1938, and not the old worn out condition as they appear in the museum today. Exactly like the originals, every sequin (nearly 5,000 of them) is hand-sewn onto a fabric overlay that is built in the shoe. The sequins are solid red metallic, the exact type and color used on the original ruby slippers.

The key features of our ruby slippers is the neatness and firmness of the sequins with no gaps and this is due to the tedious task of sewing directly onto the shoes. When crafting our ruby slippers, we carefully sew symmetrical focusing on care, accuracy and attention to detail on every column of sequins overlapping in a fish scale pattern exactly like the original ruby slippers.

All the stones and beads on the bows were also individually hand-sewn on a silk fabric overlay and leather like the originals. The rectangular high quality glass stones are hand cut to the exact size, face cut and side cuts as the original 1930's stones. The rhinestones are exactly the same size and color as used on the original ruby slippers (red represents ruby, and the silver rounded antique style claw settings represents diamond in the movie). The materials for our bows are supplied by top ruby slipper maker in Randy Struthers and we could never thank him enough for sharing such accurate stones over the years.

The right shoe features a stamped golden emboss label exactly like the originals reading "Innes Shoe Co. Los Angeles, Pasadena, Hollywood" and the ruby slippers are marked "#7 Judy Garland" on the inside lining.

This is a genuine hand-sewn and handmade item that is wearable, or is nice for display in the home, business or even a gift for someone special. A great opportunity to own a magical and iconic piece of Judy Garland memorabilia.


More photos of this stunning pair of ruby slippers can be seen on the website below:
http://www.laopride.com/cgi-bin/yabb2/YaBB.cgi?num=1483633201

And visit our Facebook page:
http://www.facebook.com/JudyGarlandsShoes


We offer FREE express shipping to anywhere in the world so the ruby slippers will arrive safe and quickly. Thanks for looking and good luck!


* Please note that full payment to complete the purchase of the ruby slippers will be required immediately. If for any reason you are unable to pay straight away, please contact us before you make your purchase to negotiate a payment extension or to make other arrangements. Thank you.
Learn more about the shop and process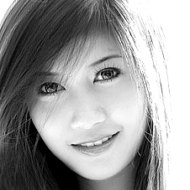 Saovaluck Garland
Listed on Jan 6, 2017
60 views