Turquoise Magnesite Bracelet, Gemstone Bracelet, Beaded Bracelet, Charm Bracelet, Meditation Bracelet, Yoga Bracelet, Mala Bracelet

***Turquoise Magnesite Beaded Gemstone Meditation Bracelet.***
-Bead Size and Type.
50 4mm Turquoise Magnesite beads.
4 4mm Black Agate Beads.
Two Antique Silver Feather Charms.
-Bracelet Length.
8 1/3" Perfect for Medium/Large Wrists.


***Gemstone Properties and Benefits.***
-Magnesite
Magnesite instills deep peace during meditation. Placed on the third eye, this stone enhances visualisation and imagery, and can promote dynamic and revolutionary ideas. It assists in producing an opening of the crown chakra. It also opens the heart chakra and stimulates heartfelt love.
Magnesite brings all forms of self-deceit to the surface. It brings grounding to the intellect and helps to recognise unconscious thoughts and feelings. It induces a positive attitude to life.
Magnesite brings a calming effect to the emotions, promoting tolerance for emotional stress. It supports people who are nervous and fearful and helps them to overcome irratibility and intolerance.
Magnesite aids in the absorption of magnesium in the body. It purifies and detoxifies the cells and assists in the treatment of convulsions by acting as a muscle relaxant. This stone can help to neutralise body odour, and treats PMS, stomach, intestinal, and vascular cramps, as well as the pain from gallbladder and kidney stones. Magnesite treats bone and teeth disorders and can be used to both stimulate and soothe the heart and associated arteries. It regulates body temperature, lessening fevers and chills.
-Agate
Agate's most noticeable properties overall are balancing yin/yang energy and harmony, courage, protection, healing, and calming. Agate enhances creativity and strengthens the intellect, making it a beneficial stone for both students and artists. It is also known as a good luck stone.Agate increases energy. However, because it is a grounding stone, it does not increase energy at all times, but rather enables bursts of energy as needed. In this way, agate is a conservation stone, and enhances longevity.

***General Information.***

Each Gemstone Bracelet is handmade with the finest jewelry materials and highest quality Gemstone beads. Each bead is natural Gemstone which is always unique, some beads may have small flaws or differences but each gives the bead its own character.

This bracelet will come shipped in a jewelry box that will be wrapped in bubble wrap and placed into a bubble mailer envelope. If you would like a hand written note and gift wrapping please let me know. If you are sending this as a gift, make sure you put in the correct mailing address or this bracelet may end up in your mail box!

Each item I make is one of a kind and sizes are varied. If there is something
in my shop that you like but not sure if it will fit I can always resize for a small fee or make a custom item just for you! Just send me a message and we can get to designing!

***Disclaimer!!!***

I am not suggesting that you should use these gemstones as your only source of treatment, you should always consult a doctor if you are concerned about a medical issue. Gemstones and Crystals can aid in help with your health but are not a soul treatment. Use this with your normal medication. Please and Thank You!!

Thank you for looking! Always sending love and light to you and yours!

-Jessie at The Little Bodhi Tree!

Use Coupon Code 15OFFXMAS2016 To Get %15 Off Your Order!!!
Learn more about their shop and process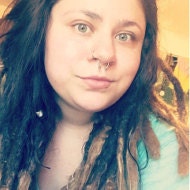 Jessie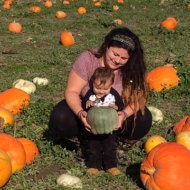 Jessie
Frequently asked questions about TheLittleBodhiTree
Turquoise Magnesite Bracelet, Gemstone Bracelet, Beaded Bracelet, Charm Bracelet, Meditation Bracelet, Yoga Bracelet, Mala Bracelet
---
Overview
Listed on Nov 6, 2016
4 views