The "Bab" Ballads W. S. Gilbert, Illustrated by the Author
David McKay, 1918 Hardcover Book (no date)
Measures 7.5x5.5 inches Weighs 1 pound

Condition: Very Good.
Brown cloth boards with white decoration and text, on spine and cover.
Sturdy boards are slightly scuffed and bumped at edges and corners.
Pages are clean and text is crisp. Illustrations are clean and bright.

Courtesy of Wikipedia:
The Bab Ballads are a collection of light verse by W. S. Gilbert, illustrated with his own comic drawings. Gilbert wrote the Ballads before he became famous for his comic opera librettos with Arthur Sullivan. In writing the Bab Ballads, Gilbert developed his unique "topsy-turvy" style, where the humour was derived by setting up a ridiculous premise and working out its logical consequences, however absurd. The Ballads also reveal Gilbert's cynical and satirical approach to humour. They became famous on their own, as well as being a source for plot elements, characters and songs that Gilbert would recycle in the Gilbert and Sullivan operas. The Bab Ballads take their name from Gilbert's childhood nickname, and he later began to sign his illustrations "Bab".

The Ballads contain both satire and nonsense, as well as a great deal of utter absurdity. They were read aloud at private dinner-parties, public banquets and even in the House of Lords. The ballads have been much published, and some have been recorded or otherwise adapted.

Book:
PREFACE.
HE "BAB BALLADS" appeared originally in the columns
**• of "FUN," when that periodical was under the editor­
ship of the late TOM HOOD. They were subsequently repub­
lished in two volumes, one called "THE BAB BALLADS," the
other " MORE BAB BALLADS." The period during which they
were written extended over some three or four years; manyF
however, were composed hastily, and under the discomforting
necessity of having to turn out a quantity of lively verse by a
certain day in every week. As it seemed to me (and to others)
that the volumes were disfigured by the presence of these hastily-
written impostors, I thought it better to withdraw from both
volumes such Ballads as seemed to show evidence of careless­
ness or undue haste, and to publish the remainder in the com­
pact form under which they are now presented to the reader.
It may interest some to know that the first of the series,
"The Yarn of the Nancy Bell" was originally offered to
"PUNCH,"—to which I was, at that time, an occasional con­
tributor. It was, however, declined by the then Editor, on the
ground that it was "too cannibalistic for his readers* tastes."
W. S. GILBERT.
Learn more about the shop and process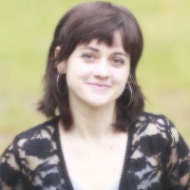 KeriAnn
The Bab Ballads W. S. Gilbert, Illustrated by the Author, David McKay, 1918 Hardcover Book, Light Verse Humor Book Comic Drawings
---
Overview
Vintage item from the 1910s
Ships worldwide from

United States

Feedback: 154 reviews