From the Memoirs of A Minister of France.
by Weyman, Stanley:
Published by London: Cassell and Company, Ltd., 1895. (1895)
Measures 7.5x5 inches Weighs 1 pound 6 ounces
Hardcover 325 pages.

Condition: Good.
Beige cloth boards with red text and dark brown decoration at both front and spine.
Clean pages, text is crisp illustrations clear and bright.
Rubbing to edges of boards and bumped corners. There is some darkening to back endpaper and it is also visible on back pages, as a color just slightly darker than the page, and this becomes less visible until it disappears (starting in reverse from the back) at page about 288. Does not detract from reading enjoyment.

"A marvellous collection of twelve short stories set in the backdrop of Henry IV's reign. These historical romances chronicle the various thrilling experiences of Duc de Sully, Henry's Prime Minister. A masterpiece of the swashbuckling genre, the book brilliantly captures the true spirit of the sixteenth century life."

CONTENTS.

I.--THE CLOCKMAKER OF POISSY II.--THE TENNIS BALLS III.--TWO MAYORS OF BOTTITORT IV.--LA TOUSSAINT V.--THE LOST CIPHER VI.--THE MAN OF MONCEAUX VII.--THE GOVERNOR OF GUERET VIII.--THE OPEN SHUTTER IX.--THE MAID OF HONOUR X.--FARMING THE TAXES XI.--THE CAT AND THE KING XII.--AT FONTAINEBLEAU

I. THE CLOCKMAKER OF POISSY.

Foreseeing that some who do not love me will be swift to allege that in the preparation of these memoirs I have set down only such things as redound to my credit, and have suppressed the many experiences not so propitious which fall to the lot of the most sagacious while in power, I take this opportunity of refuting that calumny. For the truth stands so far the other way that my respect for the King's person has led me to omit many things creditable to me; and some, it may be, that place me in a higher light than any I have set down. And not only that: but I propose in this very place to narrate the curious details of an adventure wherein I showed to less advantage than usual; and on which I should, were I moved by the petty feelings imputed to me by malice, be absolutely silent.

One day, about a fortnight after the quarrel between the King and the Duchess of Beaufort, which I have described, and which arose, it will be remembered, out of my refusal to pay the christening expenses of her second son on the scale of a child of France, I was sitting in my lodgings at St. Germains when Maignan announced that M. de Perrot desired to see me. Knowing Perrot to be one of the most notorious beggars about the court, with an insatiable maw of his own and an endless train of nephews and nieces, I was at first for being employed; but, reflecting that in the crisis in the King's affairs which I saw approaching--and which must, if he pursued his expressed intention of marrying the Duchess, be fraught with infinite danger to the State and himself--the least help might be of the greatest moment, I bade them admit him; privately determining to throw the odium of any refusal upon the overweening influence of Madame de Sourdis, the Duchess's aunt.

Accordingly I met him with civility, and was not surprised when, with his second speech, he brought out the word FAVOUR. But I was surprised--for, as I have said, I knew him to be the best practised beggar in the world--to note in his manner some indications of embarrassment and nervousness; which, when I did not immediately assent, increased to a sensible extent.

"It is a very small thing, M. de Rosny," he said, breathing hard.

On that hint I declared my willingness to serve him. "But," I added, shrugging my shoulders and speaking in a confidential tone, "no one knows the Court better than you do, M. de Perrot. You are in all our secrets, and you must be aware that at present--I say nothing of the Duchess, she is a good woman, and devoted to his Majesty--but there are others--"

"I know," he answered, with a flash of malevolence that did not escape me. "But this is a private favour, M. de Rosny. It is nothing that Madame de Sourdis can desire, either for herself or for others."

That aroused my curiosity. Only the week before, Madame de Sourdis had obtained a Hat for her son, and the post of assistant Deputy Comptroller of Buildings for her Groom of the Chambers. For her niece the Duchess she meditated obtaining nothing less than a crown. I was at pains, therefore, to think of any office, post, or pension that could be beyond the pale of her desires; and in a fit of gaiety I bade M. de Perrot speak out and explain his riddle.
Learn more about the shop and process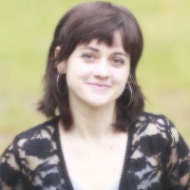 KeriAnn
From the Memoirs of A Minister of France, Stanley Weyman, London Cassell and Company, 1895 Henry IV era historical romances swashbuckling
---
Overview
Vintage item from the 1800s
Ships worldwide from

United States

Feedback: 154 reviews