This is the Hour: A Novel about Goya
by Feuchtwanger, Lion
Published by NY:Viking, 1951. (1951)
Used Hardcover First Edition, Book of the Month Club Edition
Measures 8.5x6x1.75 inches Weighs 1 pound 10 ounces
Condition Book Very Good, Condition Dust Jacket Good.
Book is yellow and the spine quarter is red. Decorated front and spine. This book is gorgeous!
Pages are clean, text is crisp and bright.
DJ spine is sunned and dj has general shelf wear, creases at edges.
It is price clipped. There is a small former owner label placed neatly on the ½ title page.

JACKET TEXT (front flap):

A Note on the Verses at the Ends of
Chapters
As if to reduce the tension of the drama,
Feuchtwanger has concluded the chapters
of this novel with indulgently ironic verses
in an essentially Spanish meter. The four-
foot trochaic line, associated with Lope de
Vega, Calderon, and the Song of the Cid,
serves to recall the great literature of an
empire now decayed.
Lion Feuchtwanger
was born in Munich in 1884. He was edu­
cated there and in Berlin, and has traveled
widely; but he has long felt close to
America in spirit and is now a U.S. resi­
dent in fact. His home is in California,
where he has lived since 1940. He became
an exile in France when the Nazis came
to power; and when they overran France
he was forced to escape again, through
Spain and Portugal, to America.
Feuchtwanger had already won world
fame in several fields of writing and par­
ticularly in the field of historical fiction.
His international success began with Power
(Jew Suss) and The Ugly Duchess, which
were followed by his great Josephus
trilogy, and more recently by Proud
Destiny, his widely read novel of Franklin
and Beaumarchais, set in Paris at the time
of the American Revolution.
Several of Feuchtwanger's other novels,
besides being great critical successes and
best-sellers, have been major book-club
selections. This Is the Hour, his thirteenth
novel, is his first to be chosen by the Book-
of-the-Month Club.
JACKET DESIGN BY ALAN HAEMEK

JACKET TEXT (back flap):

of Lion Feuchtwanger
they say—
"One of the most accomplished living
novelists." —Louis UNTERM EVER,
Saturday Review of Literature*
"There are few novelists living today
who can compete with Feuchtwanger's rare
gifts of historical observation and under­
standing of individual character."
—HORACE GREGORY,
New York Herald Tribune Books,
"A creative, epic imagination."
—ARNOLD ZWBIG.
"He works on a scale far beyond the
powers of most modern authors."
—St. Paul Daily News,
"A writer who can handle epic motifs
... an artist who is the confident master
of his material."
—New York Herald Tribune.
Feuchtwanger's most recent novel;
PROUD DESTINY $3.50
The story of Benjamin Franklin in the
court of Louis XVI. "Magnificent. ... It
will take its place among the great histori­
cal novels."—FANNY BUTCHER, Chicago
Tribune.
and his first great success:
POWER (JEW SUSS) $3.00
"Remarkable, full of food for vigorous
minds. ... It entertains, it enthrals, and
simultaneously it teaches. To the ordinary
reader it brings home, far better than any
history could do, the realities of the eigh­
teenth century."— ARNOLD BENNETT
THE VIKING PRESS
Publishers of The Viking Portable Library
18 East 48 Street, New York 17, N. Y.
Learn more about the shop and process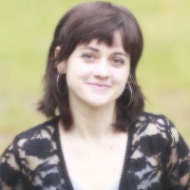 KeriAnn
This is the Hour: A Novel about Goya, Lion Feuchtwanger, Published by NY Viking 1951 Hardcover First Edition Vintage Book w/Dust Jacket
---
Overview
Vintage item from the 1950s
Ships worldwide from

United States

Feedback: 154 reviews