PRESIDENT'S DAY SALE! PRESIDENT'S DAY SALE! YOUR WILDEST DREAMS HAVE COME TRUE!

Through President's Day, we are giving a 20 percent discount on all presidential candles. WHAT? Yes, it's true.

That obviously includes our George Washington, Theodore Roosevelt and Donald Trump candles. It also includes our Aaron Burr candle because he was ALMOST president.

Coupon code: SALETOTHECHIEF
Discount: 20 percent


-


Bring the excitement, adventure, and derring-do of President Teddy Roosevelt into your home, with the Theodore Roosevelt-Scented Candle.

We'll be honest: this candle (probably) can't bust trusts, capture an enemy position, or pull off the pince-nez-and-huge-mustache look. But it can fill your room with the crisp scent of hiking through a pine wilderness while bundled against the wind in a buckskin jacket. Or maybe a pair of leather chaps. Something leather, anyway.

And if the manly scent of pine and leather isn't enough to get you reaching for your wallet, this candle can also test your mettle. Unless something has gone horribly wrong in our label-printing process, each candle label will include a 5-question quiz allowing you, or perhaps your confused houseguests, to test whether you are as tough as Teddy Roosevelt.

(SPOILER: You are not as tough as Teddy Roosevelt. Neither are your houseguests, unless one of your houseguests happens to be Teddy Roosevelt. In which case you really need to install a stronger deadbolt. Not because it will be able to keep Teddy Roosevelt out, but because Teddy Roosevelt appreciates a challenge.)

The Theodore-Roosevelt scented candle will add that perfect touch of danger and excitement that you've been missing from your home. Danger, because leaving a lit candle unattended is dangerous. And excitement, because of the potential excitement of escaping from a burning house.

-

Come visit our humor website: hottestheadsofstate.com, where you can learn more about Teddy Roosevelt. Well, "learn". You can see a photo of him when he was young and hunky.
Learn more about their shop and process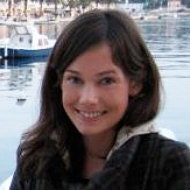 Kate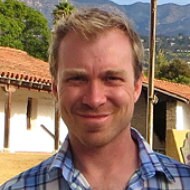 JD
Theodore Roosevelt-Scented Candle
---
Listed on Feb 13, 2017
471 views