EARTH. AIR. FIRE. WATER.

Live + Burn facial soap is a part of the Hip Hippie Four Elements natural skin care line. Inspired by FIRE, this little gem contains a list of toasty ingredients that support and balance combination skin, treat acne, soothe inflammation, relieve stress, and cleanse the bod inside and out. We'd love to tell you all about them, but first...

A CLEANSING COMPENDIUM: When we wash our face with cleansers containing sulfates, alcohols, detergents, and preservatives, we strip our skin of its natural sebum and beneficial skin bacteria. The point of sebum and skin flora (a/k/a the Bacterial Good Guys) is to provide a waterproof outer later that protects the body from germs. In fact, they both play a key role in our immunity, serving as a first line of defense against harmful bacteria and pathogens. When we obliterate sebum and beneficial skin flora, we expose our body to dirt and germs that can cause break outs and illness. Stress and diet are also largely responsible for the health of our skin, so it's important to remember to eat as clean as possible (with a well-deserved cheat day here and there) and to maintain a healthy, stress-free lifestyle that serves you and your body.

HOW WE BE DIFFERENT FROM THE CONVENTIONAL CREW: The Hip Hippie Four Elements line of facial soaps are extremely mild, oil-based cleansers. Our "secret formula" is a blend of liquid castile and Castor Oil. Both are anti-inflammatory and gently draw impurities from the skin without stripping it of its natural sebum or beneficial bacteria. We blend in other temperate carriers and essential oils to craft a dirt-busting formula that works to maintain the skin's natural dew point. The process is simple - shake the bottle, pump the soap, slather on a DRY face (it will even take your makeup off), and place a warm, damp washcloth over your mug. Steam your pores for as long as you like, then wipe away any excess oil.

SO, why is this a good investment?

REASON # 1:

Live + Burn is a botanical badass. Besides spunk, she's got loads of yummy organic Sunflower and Golden Jojoba oil. These are a real treat for dry or damaged skin, as they both have emollient qualities and help to seal in moisture. A touch of Tea Tree and a dash of Cinnamon provide an antibacterial boost, slicing through oil and grease like a ninja with a Katana sword.

REASON # 2:

YOU DESERVE AS MUCH LOVE & PAMPERAGE AS POSSIBLE: There is nothing more empowering than taking care of yourself. Any small change you make to support who you are and to upgrade your health is a step towards wholeness. Self-service is key because without self we cannot serve others. That is why it is so important to take care of who you are and to understand what you are putting in and on your body. You have that power and that privilege. The oils that were selected for this cleanser are near and dear to our hearts. Each one is spiritually uplifting in one way or another. In fact, the cleansing process itself is spiritually uplifting as it gives a person a few moments of solace during a busy day. It urges us to slow down and take a moment to be present, to think of our dreams and of others, and to recite morning or evening affirmations.

ALL NATURAL INGREDIENTS: Certified Organic Castor Oil; Certified Organic Sunflower Oil; Tea Tree Essential Oil; Cinnamon Essential Oil; Organic Jojoba Oil; Lots of Love

ALCHEMY: Grounding; Protection; Passion; Purity; Ascension; Love; Lust; Creativity

This product has been blessed by a Reiki Master.
Handmade with only the hippest ingredients.
Prepackaged with love and delivered in an 8 oz. glass bottle.
Shelf stable.
Learn more about the shop and process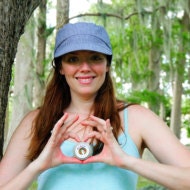 Nichole
Frequently asked questions about TheHipHippieShoppe
Live + Burn Facial Soap | Acne Treatment | Organic Face Wash | Luxury Gift | Gifts for Her | Gifts for Mom | Anti-Aging | Facial Moisturizer
---
Overview
Handmade item
Weight: 8 oz
Materials:

Certified Organic Castor Oil, Certified Organic Liquid Castile Soap, Certified Organic Sunflower Oil, Certified Organic Golden Jojoba Oil, Tea Tree Essential Oil, Cinnamon Essential Oil, Lots of Love

Ships from

United States

to select countries.
Feedback: 6 reviews