Bhowani Junction
by Masters, John
Published by Viking, New York (1954) Book of the Month Club
Hardcover First Edition Measures 8.25x5.5 inches Weighs 1 pound 5 ounces

Condition: Good
Pleasing blue-green cloth boards have tidy black text and decoration at front and spine. Text is crisp and bright on slightly tanned pages. Book is sturdy and well built.
Covers at edges are age worn, slight discoloration. Dust Jacket is richly colored and nicely decorated with scuffing at edges with also small chips at edges.

Chapter One
T H A D a fine Norton that year, in Bhowani. It's got smashed
1 up since, but it was looking good the day I went down to see
Victoria after she came back from the Army. I got to the house,
cut ofi the engine, and sat there in the saddle while it coughed,
hiccupped once or twice, and died. The truth is I was afraid to
go in. She'd been away a long time. She was an officer. She'd
have changed.
I left the bike on its stand and walked round toward the side
of the house. It was Number 4 Collett Road, it and Number 3
being joined together—what they call a semi-detached bungalow
at Home. Then there's about thirty yards of grass between Num­
ber 4 and Number 5. Number 5 is semi-detached with Number 6.
Collett Road is in the Railway Lines, where we railway people
live. There are really three separate Bhowanis—the Railway
Lines, the cantonments, where the English live, and the city,
where God knows how many thousand Indians are packed in like
sardines.
I was still afraid to go in. I stood for a while looking down
between Number 4 and Number 5 at an engine on the line beyond.
The main railway line runs past the back of all those bungalows
on Collett Road.
I like to hear steam engines breathing. That one was an old
2~8~2. It stood there hissing softly, waiting for the signal to
change. It was a very hot and quiet afternoon, that, early in May 1946.
I could see the upper part of the engine and tender above the line of straggly bushes at the bottom of the Jones's compound. The crew were all Wogs. They like to be called Indians, especially nowadays, but I always call them Wogs in my mind still. We used to have that run, but it was always Wogs by 1946. It..
Learn more about the shop and process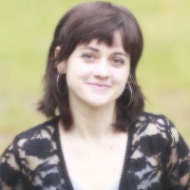 KeriAnn
Bhowani Junction, John Masters, Published by Viking, New York 1954 Hardcover First Edition Vintage Book Fiction Novel India BCE
---
Overview
Vintage item from the 1950s
Ships worldwide from

United States

Feedback: 154 reviews