(Please excuse the dark indoor photos - they'll be replaced by daytime ones asap.)

Hand-gilded prints with my illustration of Snow White. She hesitates before the offer of a very red apple.
Other pretty (and only slightly sinister) fairy tales also available.

All prints were made with archival Epson inks, on textured 285gsm and 310gsm parchment paper.

They've been gilded with a mix of 22k gold as well as faux gold leaf: The faux gold is shinier, richer, and has a better colour, and (rather depressingly) looks more impressive than the real thing. But it's a bugger to work with (heavier, thicker, doesn't adhere as easily, not so good for tiny details).
So, the 22k stuff was used for all the small fiddly bits, as well as the entirety of the A6 prints - they're all 22k. The normal gold leaf was used for most of the background of the A4 and A5 sizes, (which, as visible in the photos, is why they're brighter).

Gilding these things takes a long time. 0_0 During which one cannot sneeze, cough, or even sigh without disaster.

-----------------------------------------------------------------------------
CHOOSE:

**This listing is for various sizes of prints, -and also different border finishes- please ensure you pick the one you want from the drop down list >>

Border finish:
Choose between the tidy rectangle (on left in the first image), or the organic branch shape-border (on right).

Paper size:
A4 (21x30 cms, 8.3 x 11.7 in) - perfect size for framing for any wall
A5 (15x21 cms, 5.8 x 8.3 in) - ideal for a sideboard, or wall where space is limited
A6 (10.5x15 cms, 4.1 x 5.8 in) - little jewel-sized, ideal for a desk or table

-----------------------------------------------------------------------------

SHIPPING:

This will be sent from PORTUGAL. So if you're outside Europe please allow two weeks for delivery, possibly longer during holidays or alien invasion.
This item ships for FREE with something of the same size or larger.

The original painting was done for the 'Classic Fairy Tales' trading card set for Perna Studios.
Learn more about the shop and process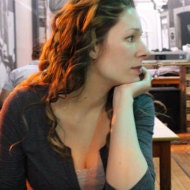 Soni
Gilded prints of Snow White fairy tale, choose size and border
---
Listed on Feb 22, 2017
69 views