Check for current coupons on shop home page
http://SensationsJewelry.etsy.com
-----------------------------------------------------------------------------------
Receive a FREE sample vial of essential oil when spending $20 or more.
Make a note to me at checkout advising me of your scent choice:
a. Lavender
b. Peppermint
c. Bergamot
-----------------------------------------------------------------------------------
ITEM DESCRIPTION: Versatile Cage style Locket for Aromatherapy OR Musical Angel Caller / Harmony Ball / Bola OR Prayer Box
Beautiful, high-quality "Open Heart" Locket - known in China as a "Magic Music Box" and in Mexico, known as a "Harmony Ball, Bola" or "Angel Caller" when worn with a jingling chime ball. The locket is made of copper with a silver colored metal alloy coating. I refer to this listing as Style 2 because I also sell a similar one called Style 1 here:
https://www.etsy.com/listing/271081343/on-sale-20-off-open-heart-diffuser
- To use as an aromatherapy diffuser locket, a volcanic lava stone bead (included), on which you drop essential oil, is placed inside the locket. Essential oils are diffused over time, giving you a gentle aromatic experience as the volatile elements of the oil are slowly released.
- When used with the harmony ball (instead of the lava stone bead), a musical, chiming sound is created. When worn during pregnancy, the ball housed inside the locket makes a gentle chiming sound when the woman moves, soothing the baby. Many women also enjoy wearing the locket with the harmony ball when not pregnant for their own enjoyment - the sound is very soothing and enjoyable, like wearing your own personal wind chime. You may purchase a harmony chime ball to use inside the locket. They are available as a separate purchase under "Extras." THIS LOCKET FITS UP TO THE 18MM SIZE CHIME BALL
NOTE: You have the option to have your locket suspended from a lava bead so that you can wear a harmony chime ball in it and still use essential oils at the same time. That way you do not have to choose between having essential oils or a harmony ball inside the locket. You can enjoy both. See the drop-down menu for options. You will still have to buy your harmony chime ball separately.
These lockets can also be used as prayer or wish boxes. Just write your prayer or wish on a small piece of paper and tuck it into the locket to carry close to your heart.
All items sold by Sensations Jewelry are meant to inspire your senses. Some items will be useful for Aromatherapy or Magnetic Therapy. Other items will inspire you through sight or sound. Check descriptions carefully to see if any special attributes, such as the therapeutic ones mentioned, are included in the item you are buying.
Most of my items are hand-made by me. But I do not make these cage lockets. I order them and then add a chain and a lava stone bead for you.
*Natural lava rock beads include naturally formed voids and irregular surfaces, making each bead unique.
Learn more about the shop and process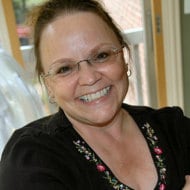 Billene Nicol
Magic Music Box Open Heart Diffuser Locket Style 2. Bola, Angel Caller, Harmony Ball Locket. Diffuser. Heart Shaped Locket for Essential Oil
---
Listed on Jan 12, 2017
32 views