Healing Weeds Balm
Soothe your skin with this fragrant wild balm ~
A green blend of healing wild northeastern "weeds" (common plants) with a delicious wild green fragrance. Perfectly smooth texture, quickly absorbs into your skin. A nourishing hands and everywhere salve. Especially helpful for irritated skin conditions and minor injuries.
All wild gathered plants and organic ingredients. I infuse my own freshly wild harvested herbs in a skin-nourishing base of organic oils and organic shea butter. Best applied right after washing skin with warm water.
Arrives in a small muslin bag- which can also be enjoyed as a reusable teabag!
Ingredients: Fresh Plantain, St. John's Wort, Yarrow; organic olive oil, organic shea butter, local beeswax, organic jojoba oil.
More Phoenix balms:
http://www.etsy.com/shop/PhoenixBotanicals?section_id=6898322
Back to my shop:
http://www.etsy.com/shop/phoenixbotanicals
Note: "This item has not been evaluated by the FDA and is not intended to diagnose, treat or cure any medical condition."
✿ REVIEWS ✿
Extraordinary stuff! Healed the previously unhealable!
-
Super quality product - The "First Aid" must have!!
-
Fast shipping! Lovely product. My daughter suffers from eczema on her face, and after only two applications of your Healing Weeds Balm, her eczema is almost GONE! I will be back for more! Thank you, thank you, THANK YOU!
-
Nice aroma, moisturizer is perfect after working in the garden.
-
Using this balm for an odd itch, that only flares once a week, it is working so far! Thank you!
-
Amazing stuff! Healed a bad, painful scrape and took away the itch as it healed. Also soothes the pain of backache. Highly recommend!!!
-
Keeping this one in my purse, Irina is such a talented person, this balm has been such a comfort to me, other medically prescribed ointments have not been able to help like this balm from has been able to!
-
This is my second purchase of this balm, absolutely wonderful.
-
Wow, amazing. I can tell a difference immediately on my skin. Nourishing & lush. This is top quality product, thank you!
-
Good, wild, weird scent of "weeds" and green and honey. I keep sniffing it trying to figure it out. :) Brava!
-
Repeat customer. Balm is great general remedy and feels great on the skin.
-
Really great product, took the itch right out of the scratches my kitty cat gave me!!
-
We've already used it and it is AMAZING. It takes any pain away from cuts and scrapes, and helped my mother's hip relax! Definitely a rebuy when we're out
-
highly recommend this , really lovely
Back to my shop:
http://www.etsy.com/shop/phoenixbotanicals
Learn more about the shop and process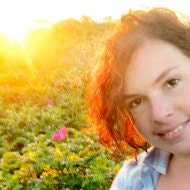 Irina
Healing Weeds Balm - Skin Healing Yarrow, St. John's, Plantain - Organic, Wildcrafted - 1 oz glass jar
Listed on Oct 7, 2016
2610 views