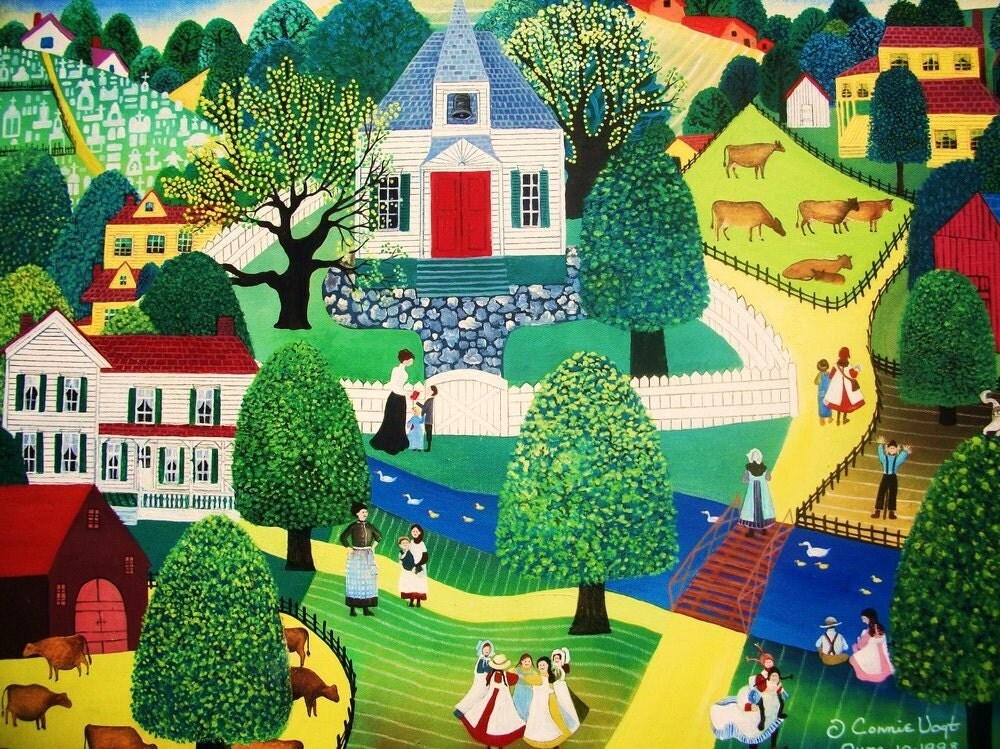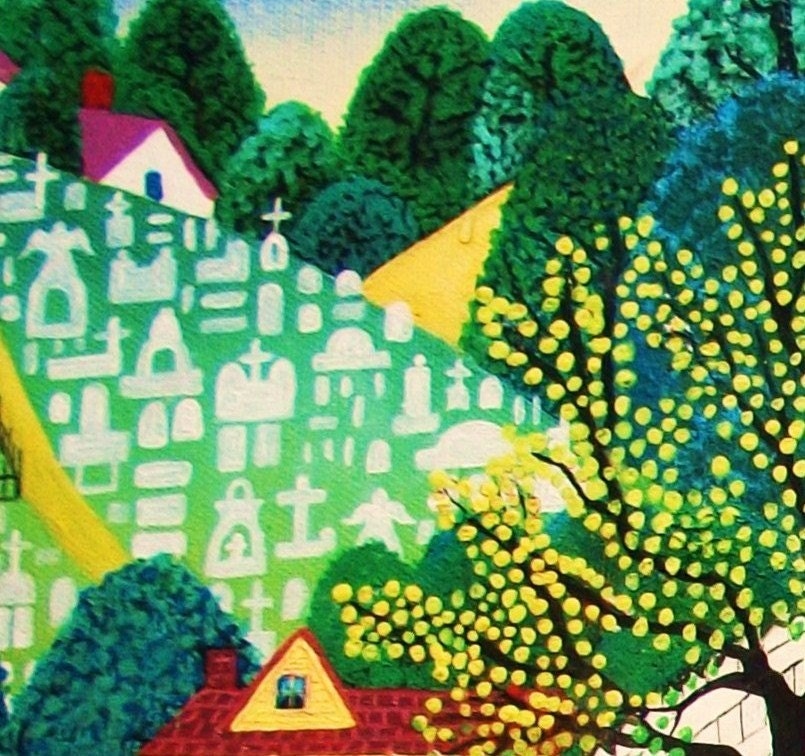 You are viewing a 18x24 inch giclee canvas reproduction of my original work which is entitled MISS LOTTIE AND THE BRIDGE VALLEY SCHOOL. The canvas is stretched over stretcher frames and is ready to be framed. This piece is #6 of a limited series of 125 of which I own all copyrights. It is signed by me. You will also receive a certificate of authenticity. The print is the same size as the original. Printed on quality canvas it will give the same appearance as the original piece.

About MISS LOTTIE AND THE BRIDGE VALLEY SCHOOL:
Less than a mile from my family's farm was the former site of the Bridge Valley School, a one room schoolhouse, which in the early 1900's had been attended by most every adult I knew. Before my time, my grandmother, Miss Lottie Nollkaemper had been the teacher. We were always entertained by her tales of the antics of the wild country boys under her supervision. Such as the time she had to crawl under the school to drag them from their hiding spots, or when she tore up her petticoat to bandage one of them up enough to get him to a doctor to keep him from bleeding to death after an ill-fated attempt to dive through a window (and this was before they had a TV to give them the idea.) I remember many people fondly recalling the days they spent with her in that little school. My grandmother filled me with a love of learning as well as the desire to instill this love in others. For 28 years, I also, taught. Now my teaching continues as I share these pictorial memories of a time gone forever. So step back for a moment, remember and enjoy MISS LOTTIE AND THE BRIDGE VALLEY SCHOOL.

How to care for your giclee: As giclee is an ink based process you should take care to keep moisture from contact with your print. Dust with a clean dry cloth. As with all art hanging in direct light is not advised.
This piece would make a great group gift for a teacher or admininistrator. It looks very nice in an office or in a school setting.
18x24 folk art canvas reproduction of Miss Lottie and the Bridge Valley School
---
Shop similar items from sellers around the world