Full Laundry Basket Clipart 29 colors, PNG Digital Clipart - Instant download - dirty laundry, washer, wash, clothes, cleaning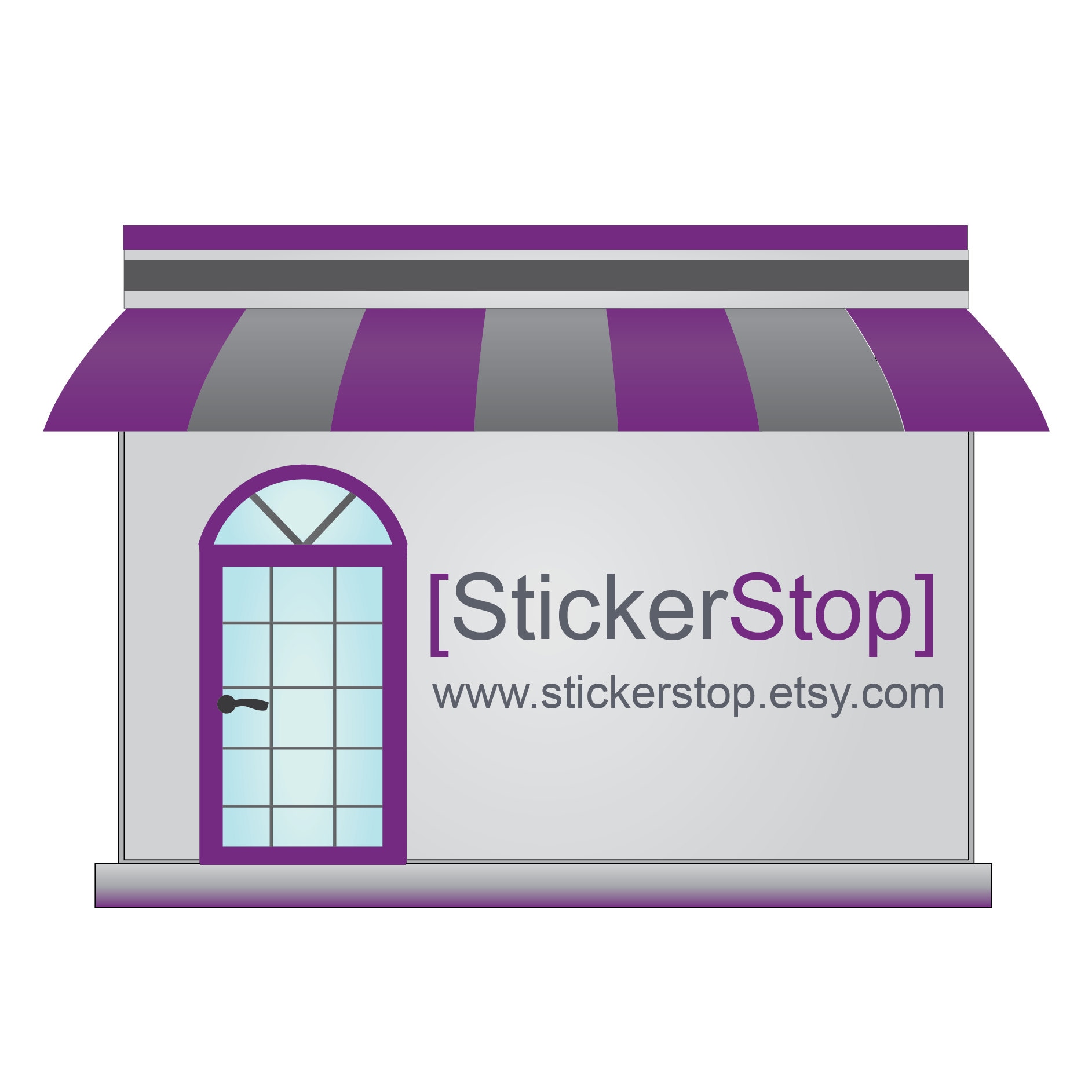 Description
INSTANT DOWNLOAD of 29 IMAGES! You can use these colorful images for scrapbooking, journaling, planning, stickers, logos, business cards, web design, and more. The possibilities are limitless with your imagination!

What you receive:

> 28 individual, high quality .PNG files in a zip file plus a BONUS white image!
> Files are a PNG format at 300 dpi with transparent background
> Individual files of each image

There will be no watermarks on the images when you receive the instant download. This set will be downloaded in a zip file that contains each high quality image saved separate with a descriptive title.

If you are looking for other colors or styles, please contact me about a custom design request.

>> This is a DIGITAL FILE that you will receive via instant download. There will be NO physical product shipped to you.



>>>>>>>> CLIPART ON SALE AT STICKERSTOP <<<<<<<<

*DIGITAL CLIPART PROMOTION! BUY 3 sets, get 1 free!*

-Please DO NOT purchase the FREE set selection.

-Place 3 sets of clipart into your cart and only pay for the 3 sets. Do not add the free set to your cart.

-During the check out process, please indicate the free set you would like in the "note to seller" section.

-Keep in mind, the promotion is for every 3 sets you purchase...so if you buy 6 sets, you get 2 free...if you buy 9 sets, you get 3 free! Follow the same steps for multiple free sets.

-If there are different priced sets, the free set must be the least expensive set.

-Within 24 hours, the free set will be emailed directly to the email account you have linked to you etsy account.

-This promotion is only valid for DIGITAL CLIPART sales. This does not apply to washi tape, project life kits or any physical products in the shop.

-If you have any questions, please don't be hesitate to ask before purchase!
***************************************************************************
INSTANT DOWNLOAD of 29 IMAGES! You can use these colorful images for scrapbooking, journaling, planning, stickers, logos, business cards, web design, and more. The possibilities are limitless with your imagination!

What you receive:

> 28 individual, high quality .PNG files in a zip file plus a BONUS white image!
> Files are a PNG format at 300 dpi with transparent background
> Individual files of each image

There will be no watermarks on the images when you receive the instant download. This set will be downloaded in a zip file that contains each high quality image saved separate with a descriptive title.

If you are looking for other colors or styles, please contact me about a custom design request.

>> This is a DIGITAL FILE that you will receive via instant download. There will be NO physical product shipped to you.



>>>>>>>> CLIPART ON SALE AT STICKERSTOP <<<<<<<<

*DIGITAL CLIPART PROMOTION! BUY 3 sets, get 1 free!*

-Please DO NOT purchase the FREE set selection.

-Place 3 sets of clipart into your cart and only pay for the 3 sets. Do not add the free set to your cart.

-During the check out process, please indicate the free set you would like in the "note to seller" section.

-Keep in mind, the promotion is for every 3 sets you purchase...so if you buy 6 sets, you get 2 free...if you buy 9 sets, you get 3 free! Follow the same steps for multiple free sets.

-If there are different priced sets, the free set must be the least expensive set.

-Within 24 hours, the free set will be emailed directly to the email account you have linked to you etsy account.

-This promotion is only valid for DIGITAL CLIPART sales. This does not apply to washi tape, project life kits or any physical products in the shop.

-If you have any questions, please don't be hesitate to ask before purchase!
***************************************************************************
Reviews aren't loading right now. Try again later!
Downloads
File delivery
Your files will be available to download once payment is confirmed.
Here's how.
Payments
Secure options
Accepts Etsy Gift Cards and Etsy Credits
Etsy keeps your payment information secure. Etsy shops never receive your credit card information.
Paypal Or Etsy Direct Checkout is the preferred method of payment.

Payment must be made in full and cleared before your item is instant download or shipped.
Returns & exchanges
I don't accept returns, exchanges, or cancellations
But please contact me if you have any problems with your order.
Returns and exchange details
<<<< DIGITAL FILE ITEMS >>>>
Due to the nature of the product being a digital file, NO cancellations, refunds, or exchanges will be made under any circumstances. Please be sure to read all of the digital item policies and terms of use prior to making a purchase. If you have a question or are unsure of something, please ask before you purchase. ALL DIGITAL FILE SALES ARE FINAL.
Additional policies
<<<<<<<<TERMS OF USE FOR DIGITAL ITEMS>>>>>>>>

After reading through these terms of use, if you are unsure whether or not your intended use is allowed, please email/etsy message me and ask. I am more than happy to answer any questions.
_________________________________________________________
GENERAL TERMS:

YES - YOU ARE ALLOWED TO:

- Use purchases in a manner including, but not limited to: personal invitations, cards, party decor, scrapbooks, blog banners, logos and avatars
- Use purchases for digital and / or printed items
- Use for a small business, but only if you do not infringe on any of the limitations listed below
-Use images for educational/classroom purposes



NO - YOU ARE NOT ALLOWED TO:

- You may NOT resell any items "as is" (unless being sold as stickers as outlined below)
- You may NOT use items to create and sell digital paper sheets, or clip art
- You may NOT sub-license any product, share, or give my products away.
- You may NOT reproduce or trace any product
-You may NOT resell, share or distribute images in original conditions or with simple edits such as size or color changes
- You may NOT claim any artwork as your own
- You may NOT use artwork digitally in any way that can be easily copied or downloaded and / or distributed. All graphics must be in flattened JPEG or PNG format when they are sold
- You may NOT share, sell, or distribute images on any print on demand websites such as Snapfish, Cafe Press, Zazzle or Minted or on any stock image or photo book/photo card site

______________________________________________
BUSINESS CRITERIA AND LIMITATIONS:

-->>> Extended Commercial License:

If you plan to use any digital item found at StickerStop for more than 100 but less than 1000 sales and/or prints, it is required you purchase an Extended Commercial License.

**One extended commercial license must be purchased for each clip art set purchased and used within those limitations**

And if any digital product in StickerStop is purchased for digitizing for embroidery, an Extended Commercial License is required.

**One extended commercial license must be purchased for each clip art set purchased and used within those limitations**


--->>>Mass Production License:

If you plan to use any digital item found at StickerStop for more than 1000 sales and/or prints, it is required you purchase a Mass Commercial License.

**One mass commercial license must be purchased for each clip art set purchased and used within those limitations**


--->>>Small Business Use:

A commercial license is not required for small business use under 100 sales and/or prints.

Credit is NOT required, but it certainly is always appreciated.

If you would like to, please give credit as follows:
Image by StickerStop | www.StickerStop.etsy.com

______________________
STICKER SELLERS:

-All digital images may be used "as-is" to create stickers to sell

-Credit is NOT required, but it certainly is always appreciated.

If you would like to, please give credit as follows:
Image by StickerStop | www.StickerStop.etsy.com

-UP TO 100 sales per digital image SET is allowed. This includes multiple listings created from the same set of images. Once you reach more than 100 sales on any combination for that set, a purchase of the extended commercial license is required.
To explain this clearly...an example would be a rainbow set of bow tie images...if you make and sell 25 sheets of red bow tie stickers, 40 sheets of aqua bow tie stickers, and 40 sheets of green bow tie stickers, you would have surpassed the 100 sales and the extended commercial license would be required.

The 100 sales limit allows you to make 100 total sales from one single set of clipart images. The extended license will allow you to continue to make profits for that single clipart image pack. By purchasing the extended license, you are also released from being required to post written credit back to StickerStop in your listings.

*Please note that ONE extended commercial license must be purchased for EACH clip art set purchased and used within those limitations.


___________________________________
TEACHERS AND EDUCATORS:

All digital products at StickerStop may be used in classrooms or homeschool purposes as you wish. You may use the digital images to create lesson plans, teacher materials, and learning tools for online resale by following the requirements of:

- Credit is NOT required, but it certainly is always appreciated.

If you would like to, please give credit as follows:
Image by StickerStop | www.StickerStop.etsy.com



- You may NOT use the designs digitally in any way that can be easily copied or downloaded or distributed. Please be certain all files used are flattened and artwork is merged properly with documents.



________________________________________________________________
DISCOUNTS and PROMOTIONS:
All discounts and promotions DO NOT ever apply to custom orders, extended commercial licenses or mass production licenses. If purchased using a discount, an invoice will be sent to you to collect the balance due.

If you are looking to purchase commercial licenses in bulk, please contact me for a price quote that will include a discount.

If you purchase digital items that are part of a buy 3 get 1 free promotion, the free file will be emailed to you within 24 hours of purchase. Please indicate the free file you would like in the "note to seller" section during check out.


________________________________

Thank you for taking the time to review the Terms of Service. Please do not hesitate to contact me if you are unclear or uncertain on your intended uses for the digital images. I am always happy to hear from you! Lisa from [StickerStop]

yourstickerstop [!at] gmail.com
<<<<<<<<TERMS OF USE FOR DIGITAL ITEMS>>>>>>>>

After reading through these terms of use, if you are unsure whether or not your intended use is allowed, please email/etsy message me and ask. I am more than happy to answer any questions.
_________________________________________________________
GENERAL TERMS:

YES - YOU ARE ALLOWED TO:

- Use purchases in a manner including, but not limited to: personal invitations, cards, party decor, scrapbooks, blog banners, logos and avatars
- Use purchases for digital and / or printed items
- Use for a small business, but only if you do not infringe on any of the limitations listed below
-Use images for educational/classroom purposes



NO - YOU ARE NOT ALLOWED TO:

- You may NOT resell any items "as is" (unless being sold as stickers as outlined below)
- You may NOT use items to create and sell digital paper sheets, or clip art
- You may NOT sub-license any product, share, or give my products away.
- You may NOT reproduce or trace any product
-You may NOT resell, share or distribute images in original conditions or with simple edits such as size or color changes
- You may NOT claim any artwork as your own
- You may NOT use artwork digitally in any way that can be easily copied or downloaded and / or distributed. All graphics must be in flattened JPEG or PNG format when they are sold
- You may NOT share, sell, or distribute images on any print on demand websites such as Snapfish, Cafe Press, Zazzle or Minted or on any stock image or photo book/photo card site

______________________________________________
BUSINESS CRITERIA AND LIMITATIONS:

-->>> Extended Commercial License:

If you plan to use any digital item found at StickerStop for more than 100 but less than 1000 sales and/or prints, it is required you purchase an Extended Commercial License.

**One extended commercial license must be purchased for each clip art set purchased and used within those limitations**

And if any digital product in StickerStop is purchased for digitizing for embroidery, an Extended Commercial License is required.

**One extended commercial license must be purchased for each clip art set purchased and used within those limitations**


--->>>Mass Production License:

If you plan to use any digital item found at StickerStop for more than 1000 sales and/or prints, it is required you purchase a Mass Commercial License.

**One mass commercial license must be purchased for each clip art set purchased and used within those limitations**


--->>>Small Business Use:

A commercial license is not required for small business use under 100 sales and/or prints.

Credit is NOT required, but it certainly is always appreciated.

If you would like to, please give credit as follows:
Image by StickerStop | www.StickerStop.etsy.com

______________________
STICKER SELLERS:

-All digital images may be used "as-is" to create stickers to sell

-Credit is NOT required, but it certainly is always appreciated.

If you would like to, please give credit as follows:
Image by StickerStop | www.StickerStop.etsy.com

-UP TO 100 sales per digital image SET is allowed. This includes multiple listings created from the same set of images. Once you reach more than 100 sales on any combination for that set, a purchase of the extended commercial license is required.
To explain this clearly...an example would be a rainbow set of bow tie images...if you make and sell 25 sheets of red bow tie stickers, 40 sheets of aqua bow tie stickers, and 40 sheets of green bow tie stickers, you would have surpassed the 100 sales and the extended commercial license would be required.

The 100 sales limit allows you to make 100 total sales from one single set of clipart images. The extended license will allow you to continue to make profits for that single clipart image pack. By purchasing the extended license, you are also released from being required to post written credit back to StickerStop in your listings.

*Please note that ONE extended commercial license must be purchased for EACH clip art set purchased and used within those limitations.


___________________________________
TEACHERS AND EDUCATORS:

All digital products at StickerStop may be used in classrooms or homeschool purposes as you wish. You may use the digital images to create lesson plans, teacher materials, and learning tools for online resale by following the requirements of:

- Credit is NOT required, but it certainly is always appreciated.

If you would like to, please give credit as follows:
Image by StickerStop | www.StickerStop.etsy.com



- You may NOT use the designs digitally in any way that can be easily copied or downloaded or distributed. Please be certain all files used are flattened and artwork is merged properly with documents.



________________________________________________________________
DISCOUNTS and PROMOTIONS:
All discounts and promotions DO NOT ever apply to custom orders, extended commercial licenses or mass production licenses. If purchased using a discount, an invoice will be sent to you to collect the balance due.

If you are looking to purchase commercial licenses in bulk, please contact me for a price quote that will include a discount.

If you purchase digital items that are part of a buy 3 get 1 free promotion, the free file will be emailed to you within 24 hours of purchase. Please indicate the free file you would like in the "note to seller" section during check out.


________________________________

Thank you for taking the time to review the Terms of Service. Please do not hesitate to contact me if you are unclear or uncertain on your intended uses for the digital images. I am always happy to hear from you! Lisa from [StickerStop]

yourstickerstop [!at] gmail.com
Full Laundry Basket Clipart 29 colors, PNG Digital Clipart - Instant download - dirty laundry, washer, wash, clothes, cleaning
Ask a question
---
Overview
Handmade Supply
Craft type: Scrapbooking
Instant Digital Download: 1 ZIP included
Feedback: 3126 reviews
Favorited by: 86 people