The plastic snaps are made by KAM company. One set includes 2 caps, 1 stud and 1 socket.

This listing is for 300 sets snaps. You can choose your own color and size conbination.

---Size 20------------------------------
Cap diameter 12.4mm
Prong Length 5.6mm

white (B3)
Ivory (B22)
Tan (B25)
Neon Yellow (B36)
Yellow (B7)
Sunset Yellow (B10)
Pale Pink(B21)
Pastel Pink (B18)
Melon Orange (B17)
Dusty Rose (B15)
Hot Pink (B33)
Red (B1) (Look like orange red)
Dull Turquoise (B27)
Denim Blue (B32)
Gold (B11)
Rusty Brown (B26)
Pastel Green (B19)
Spring Green (B14)
Jade Green (B29)
Bright Purple (B56)
Plum Purple (B34)
Lavender (B28)
Purple (B35)


---- Size 16 ----------------------------
Cap diameter 10.7mm
Prong Length 4.2mm

There are only 2 colors:
white (B3)
Black (B5)

They are all in glossy finish.

You can have your own color combination. For example, 100 sets of white, 100 sets of pink and 100 set of blue. Please no more than 12 colors. Please tell the color name or B number.

Please convo me if you need more.

**You need tool to attach these snaps. Check my shop for '
Snap Pliers for plastic snaps'. This is the simple one you can use to attach the snaps.

*** For snap press user, I cann't guarantee all the studs and sockets won't fall from the dies.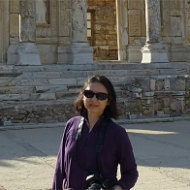 Amy Gao
KAM Plastic snaps - 300 sets (size 20 or 16 Standard snaps) (On Sale)
Listed on Jun 6, 2016
2899 views