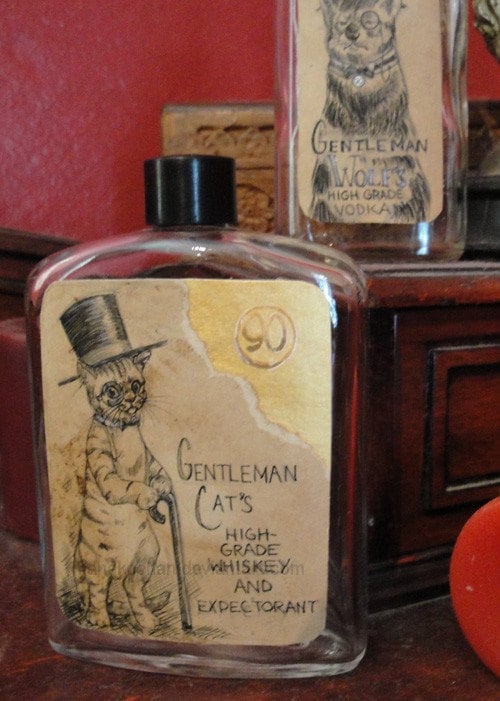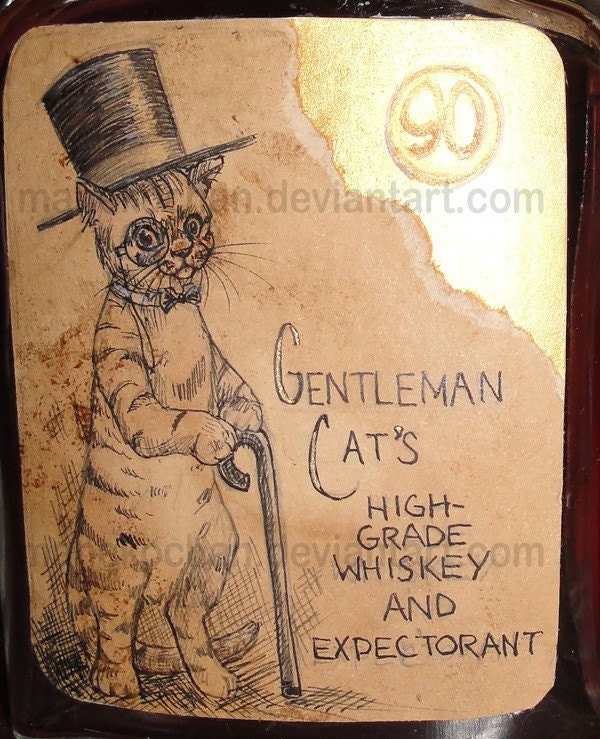 Gentleman Cat's Whiskey. Whimsical Decor item. Great for props, cosplay, steampunk. Recycled or upcycled bottle.

Distinguished Gentlecats know that "Gentleman Cat's Whiskey" is the only whiskey to slake your thirst. This bottle (sans alcohol, of course) can be yours for the mere price of 1 dollar! ($70 due to inflation)

Not affiliated with "Halloween Academy Apothecary Products" this is instead part of the line from the "J.P. Conrad" universe.
The bottle is approximately 5 inches tall (including cap).
This is the one of a kind original!
The label is hand drawn and inked on tea-toned paper, then watercolored over. The second picture with flash is to show you the areas that were painted with a metallic color so that they would mimic gold foil.
The bottle is a salvaged/recycled bottle. It may or may not be antique. Minimal handling is recommended. Any future copies of this label will be on craft store bottles and will be printed from a digital file. They also won't be shiny.
This item is intended for display only and is not intended for use. The item may not be washed. Please keep away from moisture or severe heat.
You are encouraged to fill the item with products of your choosing, but this bottle will arrive empty.
Learn more about the shop and process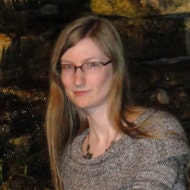 Amber Stone