Laundry woman character clipart, housework chores woman clipart set with blonde, brunette and auburn hair (Georgia L189)
Reviews aren't loading right now. Try again later!
Downloads
File delivery
Your files will be available to download once payment is confirmed.
Here's how.
Payments
Secure options
Accepts Etsy Gift Cards and Etsy Credits
Etsy keeps your payment information secure. Etsy shops never receive your credit card information.
Returns & exchanges
I don't accept returns, exchanges, or cancellations
But please contact me if you have any problems with your order.
Returns and exchange details
Digital files are non-refundable once downloaded. If you have a quality issue or a faulty zip folder please let me know right away and a replacement file will be sent via email.
Additional policies
TERMS OF USE LICENSING
Please refer to each product's description for the License type that applies to that particular product as not all products have the same license.

_____________________________________
PERSONAL BUSINESS LICENSE
- products labelled with this license can be used for ANY non-commercial project
- or used within a business for self promotion such as social media, marketing, branding
- these products may not be shared digitally, re-sold or otherwise re-distributed
- extended licensing is NOT available for these products and credit is not required

_____________________________________
UNLIMITED COMMERCIAL USE
- products under this license are meant to be used to make new products for sale
- there are no restrictions on what you make, where you sell, or how much you sell
- these products may not be shared digitally, re-sold or otherwise re-distributed "as is"
- credit is not required

__________________________________________________________________
STANDARD COMMERCIAL LICENSE - CREDIT REQUIRED
Products purchased under this license require credit to Lovelytocu when used online or where possible for printed products. To use these products without crediting please purchase the No Credit Extended License for each product as required.

YOU MAY
- use these products in ANY personal non-commercial project
- use within a business for self promotion such as social media, marketing, branding
- use to decorate physical items you make to sell (or give away) on up to 100 units
- use these products in digital items you make to sell (or give away) on up to 100 units

YOU MAY NOT
- edit or alter any of my art work without permission
- create a logo for your business or non-profit without purchasing a separate Logo License
- create any products for sale where my art work is the single design feature of your product
- use my artwork to sell stickers, digitized embroidery, decoupage or cut files of any kind
- use my art work within pre-made website or blog templates
- sell products featuring my art work at wholesale or thru any print on demand sites
- share, re-sell, re-distribute or otherwise disseminate the files as purchased

HOW TO DISPLAY CREDIT
One of the following examples or something similar: graphics by Lovelytocu, © Lovelytocu.ca, pattern by Lovelytocu, clipart by Lovelytocu, artwork by Lovelytocu

_______________________________________
NO CREDIT EXTENDED LICENSE
This license is an extension of the Standard Commercial License with the following further allowances: http://etsy.me/2nk08eg

- credit back to Lovelytocu is not required
- increase sales of your physical or digital products up to 1000 units
- sell your products at wholesale up to the 1000 unit limitation
- use my art work within web or blog templates for re-sale

______________________________________________
PRODUCT SALES EXTENDED LICENSE
This license is for those who wish to sell products prohibited under the Standard Commercial License and gives the following further allowances: http://etsy.me/2vgzFpY

YOU MAY
- credit back to Lovelytocu is not required
- increase sales of your physical or digital products up to 10,000 units
- sell your products at wholesale up to the 10,000 unit limitation
- use my art work within web or blog templates for re-sale
- sell on any print on demand site such as Zazzle, Cafe Press, Printful etc
- sell any type of product such as stickers, embroidery files or decoupage etc

YOU MAY NOT
- edit or alter any of my art work without permission
- create a logo for your business or non-profit without purchasing a separate Logo License
- create products for sale where my art work is the single feature of your product
- share, re-sell, re-distribute or otherwise disseminate the files as purchased

__________________________________
LOGO CREATION LICENSE
This license allows for a single stock or custom graphic from Lovelytocu to be used within a logo for your business or non-profit activities: http://etsy.me/2mQkFLi

TIER 1: BLOGGERS AND TEACHERS
For the blogger who has no intention to make any income at all from their blog. This option allows you to use a logo on your blog as well as to promote your blog online or in print but is restricted to non-commercial activities. If you later monetize your blog or add a commercial product come back and purchase a logo license from the appropriate tier at that time.

For teachers or administrators at the primary or secondary school level using a logo to sell teacher-to-teacher products for use in the classroom or for use on your teacher blog.
Price: $0 (no need to checkout)

TIER 2: MICRO BUSINESS OR BLOGGER
If you are a blogger or micro business with a yearly income of less than $25k then this is the tier for you. Create your logo for any commercial endeavour and if your business income grows in time, just come back and purchase the next tier level for your logo.
Price: $45

TIER 3: SMALL BUSINESS OR BLOGGER
If you are a blogger or small business with a yearly income of less than $100k then this is the tier for you. Create your logo for any commercial endeavour and if your business income grows in time, just come back and purchase the next tier level for your logo.
Price: $75

TIER 4: PROFESSIONAL BUSINESS OR BLOGGER
If you are a blogger or business with a yearly income over $100k then this is the tier for you. Create your logo for any commercial endeavour.
Price: $150

LOGO LICENSE DISCLAIMER
- the license is per image; not per set or collection of images sold together in a pack
- you are purchasing a LICENSE; you will not OWN the copyright to the graphic
- the logo cannot be trademarked, re-sold or transferred in ownership
- a logo license does not grant exclusivity
- all other licensing terms of use apply


By purchasing or downloading any Lovelytocu product you are agreeing to and bound by the above terms. Failure to comply with these licensing terms may result in legal action, recompense for damages and/or permanent revocation of all such licensing.
TERMS OF USE LICENSING
Please refer to each product's description for the License type that applies to that particular product as not all products have the same license.

_____________________________________
PERSONAL BUSINESS LICENSE
- products labelled with this license can be used for ANY non-commercial project
- or used within a business for self promotion such as social media, marketing, branding
- these products may not be shared digitally, re-sold or otherwise re-distributed
- extended licensing is NOT available for these products and credit is not required

_____________________________________
UNLIMITED COMMERCIAL USE
- products under this license are meant to be used to make new products for sale
- there are no restrictions on what you make, where you sell, or how much you sell
- these products may not be shared digitally, re-sold or otherwise re-distributed "as is"
- credit is not required

__________________________________________________________________
STANDARD COMMERCIAL LICENSE - CREDIT REQUIRED
Products purchased under this license require credit to Lovelytocu when used online or where possible for printed products. To use these products without crediting please purchase the No Credit Extended License for each product as required.

YOU MAY
- use these products in ANY personal non-commercial project
- use within a business for self promotion such as social media, marketing, branding
- use to decorate physical items you make to sell (or give away) on up to 100 units
- use these products in digital items you make to sell (or give away) on up to 100 units

YOU MAY NOT
- edit or alter any of my art work without permission
- create a logo for your business or non-profit without purchasing a separate Logo License
- create any products for sale where my art work is the single design feature of your product
- use my artwork to sell stickers, digitized embroidery, decoupage or cut files of any kind
- use my art work within pre-made website or blog templates
- sell products featuring my art work at wholesale or thru any print on demand sites
- share, re-sell, re-distribute or otherwise disseminate the files as purchased

HOW TO DISPLAY CREDIT
One of the following examples or something similar: graphics by Lovelytocu, © Lovelytocu.ca, pattern by Lovelytocu, clipart by Lovelytocu, artwork by Lovelytocu

_______________________________________
NO CREDIT EXTENDED LICENSE
This license is an extension of the Standard Commercial License with the following further allowances: http://etsy.me/2nk08eg

- credit back to Lovelytocu is not required
- increase sales of your physical or digital products up to 1000 units
- sell your products at wholesale up to the 1000 unit limitation
- use my art work within web or blog templates for re-sale

______________________________________________
PRODUCT SALES EXTENDED LICENSE
This license is for those who wish to sell products prohibited under the Standard Commercial License and gives the following further allowances: http://etsy.me/2vgzFpY

YOU MAY
- credit back to Lovelytocu is not required
- increase sales of your physical or digital products up to 10,000 units
- sell your products at wholesale up to the 10,000 unit limitation
- use my art work within web or blog templates for re-sale
- sell on any print on demand site such as Zazzle, Cafe Press, Printful etc
- sell any type of product such as stickers, embroidery files or decoupage etc

YOU MAY NOT
- edit or alter any of my art work without permission
- create a logo for your business or non-profit without purchasing a separate Logo License
- create products for sale where my art work is the single feature of your product
- share, re-sell, re-distribute or otherwise disseminate the files as purchased

__________________________________
LOGO CREATION LICENSE
This license allows for a single stock or custom graphic from Lovelytocu to be used within a logo for your business or non-profit activities: http://etsy.me/2mQkFLi

TIER 1: BLOGGERS AND TEACHERS
For the blogger who has no intention to make any income at all from their blog. This option allows you to use a logo on your blog as well as to promote your blog online or in print but is restricted to non-commercial activities. If you later monetize your blog or add a commercial product come back and purchase a logo license from the appropriate tier at that time.

For teachers or administrators at the primary or secondary school level using a logo to sell teacher-to-teacher products for use in the classroom or for use on your teacher blog.
Price: $0 (no need to checkout)

TIER 2: MICRO BUSINESS OR BLOGGER
If you are a blogger or micro business with a yearly income of less than $25k then this is the tier for you. Create your logo for any commercial endeavour and if your business income grows in time, just come back and purchase the next tier level for your logo.
Price: $45

TIER 3: SMALL BUSINESS OR BLOGGER
If you are a blogger or small business with a yearly income of less than $100k then this is the tier for you. Create your logo for any commercial endeavour and if your business income grows in time, just come back and purchase the next tier level for your logo.
Price: $75

TIER 4: PROFESSIONAL BUSINESS OR BLOGGER
If you are a blogger or business with a yearly income over $100k then this is the tier for you. Create your logo for any commercial endeavour.
Price: $150

LOGO LICENSE DISCLAIMER
- the license is per image; not per set or collection of images sold together in a pack
- you are purchasing a LICENSE; you will not OWN the copyright to the graphic
- the logo cannot be trademarked, re-sold or transferred in ownership
- a logo license does not grant exclusivity
- all other licensing terms of use apply


By purchasing or downloading any Lovelytocu product you are agreeing to and bound by the above terms. Failure to comply with these licensing terms may result in legal action, recompense for damages and/or permanent revocation of all such licensing.
Learn more about the shop and process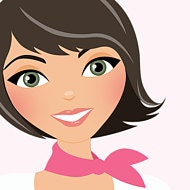 Shawnna Porter
FAQs
Unfortunately no, this is not a service I offer. All of my custom options offered are based upon my current stock art collection which I offer a variety of editing services for. All of my custom services are offered exclusively through my own website at lovelytocu.ca.
My shop has a no refund policy; and unfortunately, technical issues are typically not an exception I will make within that policy.

It is extremely rare for my files or images to be the actual source of a technical problem. It may be hard to hear, but the truth is that technical problems are usually a user error issue or a minor software or hardware problem.

The good news is that I am very willing to assist if you can provide some detail into the nature of your issue. I can then try to point you in the right direction to resolve the problem and in most cases it is usually something very simple.

Need help with opening zip files? http://bit.ly/2nwTuCf
All of my character packs come with 3 hair colors (blonde, brunette and auburn) and 3 eye colors (blue, brown and green) for every image in the set.

If these options aren't quite right for you please look into one of my customization options offered over at lovelytocu.ca. For only a few dollars more you can have any image set tailored just for you!
My custom services are offered exclusively from my own web store over at lovelytocu.ca.

You'll find simple edit options in a quick to purchase format:

Simple Edit - $15 per image pack
A color change, a character swap and/or eyeglasses.

Build Your Own - from $22 per image pack
Choose hair, skin, eye, body shape and more.

Mix and Match - from $35 per image pack
Just mix and match between any of my existing art work to build the perfect character pack for you.

These are currently the only custom options I offer.
You will receive all purchases in PNG format in both print and web ready resolutions.

I also include a web resolution jpeg for all character designs which can be used to upload directly as a profile pic on any website. If you upload a PNG file and get a black background on your profile pic, try using the jpeg version instead.
Licensing terms are not the same for all products, please refer to each product listing for details.

Read full terms of use here:
https://www.etsy.com/shop/Lovelytocu#policies
Laundry woman character clipart, housework chores woman clipart set with blonde, brunette and auburn hair (Georgia L189)
Ask a question
Buy 5 items from Lovelytocu and get 25% off your order
Discount shown at checkout.
---
Overview
Handmade Supply
Instant Digital Download: 3 ZIP included
Materials:

PNG, JPEG

Feedback: 3827 reviews
Favorited by: 21 people