Sierra organic botanical perfume extols the virtues of nature and the spirit of an evergreen woodland. This perfume is majestic like the great ever greening trees it honors.
"Trees are the earth's endless effort
to speak to the listening heaven."
~ Rabindranath Tagore
˜˜º˜˜˜˜˜˜˜˜˜˜˜˜˜˜˜˜˜˜˜˜˜º˜˜˜˜˜˜˜˜˜˜˜˜˜˜˜˜˜˜˜˜˜º˜˜˜˜˜˜˜˜˜˜˜˜˜˜˜˜˜˜˜˜˜º˜˜
DETAILS including MEASUREMENTS + MATERIALS
~ This little vial contains 1 gram (by weight, not volume) of perfume extract in the bottle. 1 gram is equal to .036 ounces.
~ The glass vial is placed in a glassine envelope along with informational cards about the fragrance.
~ The bottle measures approximately 1.5 inches high.
~ Contact me if you have any questions, I am here to serve you:
http://www.etsy.com/convo_new.php?to_username=illuminatedperfume
˜˜º˜˜˜˜˜˜˜˜˜˜˜˜˜˜˜˜˜˜˜˜˜º˜˜˜˜˜˜˜˜˜˜˜˜˜˜˜˜˜˜˜˜˜º˜˜˜˜˜˜˜˜˜˜˜˜˜˜˜˜˜˜˜˜˜º˜˜
BOTANICAL PERFUME
~ In the same tradition of the gourmet artisan culinary arts, I make these nature fragrances by hand using the highest quality natural raw materials. All these perfumes are made with essential oils, co2 extracts, absolutes and my very own plant infusions.
~ No synthetic, phthalate or paraben materials, completely cruelty free with no animal testing by me or my suppliers.
˜˜º˜˜˜˜˜˜˜˜˜˜˜˜˜˜˜˜˜˜˜˜˜º˜˜˜˜˜˜˜˜˜˜˜˜˜˜˜˜˜˜˜˜˜º˜˜˜˜˜˜˜˜˜˜˜˜˜˜˜˜˜˜˜˜˜º˜˜
The FRAGRANCE
~ This is the 4th edition of Sierra, released in May 2015.
~ The fragrance is one of my most complex, which is why once sold out takes years before returning. Sierra has been constructed with multiple of my own wood chords along with two tinctures I made from frankincense resin and redwood bark.
~ The main note is wood. It differs from Figure 5: Bois in that Sierra is more of a fresh, green wood fragrance.
~ In ancient times those that honored the earth decorated their homes or temples with boughs of evergreen trees. The evergreens represented magical powers during a time when all other plant life died or hibernated.
~ Enchanting as the fragrant and proud trees of the temperate rain forest of the Pacific Northwest. A fragrance emblematic of an ancient vertical Eden. Illuminating combination includes fresh citrus top notes leading into a conifer forest on an earthy bed of decomposing leaves.
˜˜º˜˜˜˜˜˜˜˜˜˜˜˜˜˜˜˜˜˜˜˜˜º˜˜˜˜˜˜˜˜˜˜˜˜˜˜˜˜˜˜˜˜˜º˜˜˜˜˜˜˜˜˜˜˜˜˜˜˜˜˜˜˜˜˜º˜˜
FROM our FANS + CUSTOMERS 3000+ positive reviews:
Described by the poet Heather Ettlinger as a "lush green walk in an enchanted woods"
˜˜º˜˜˜˜˜˜˜˜˜˜˜˜˜˜˜˜˜˜˜˜˜º˜˜˜˜˜˜˜˜˜˜˜˜˜˜˜˜˜˜˜˜˜º˜˜˜˜˜˜˜˜˜˜˜˜˜˜˜˜˜˜˜˜˜º˜˜
FIND ME here
> illuminatedperfume.com
>> updates http://bit.ly/1nFEMEG
>>> follow me on instagram.com/illuminatedperfume/
Learn how to make your own botanical perfumes here:
https://courses.aromaticstudies.com/art-of-botanical-perfume/
Watch the video about my work:
https://www.etsy.com/shop/IlluminatedPerfume#about
˜˜º˜˜˜˜˜˜˜˜˜˜˜˜˜˜˜˜˜˜˜˜˜º˜˜˜˜˜˜˜˜˜˜˜˜˜˜˜˜˜˜˜˜˜º˜˜˜˜˜˜˜˜˜˜˜˜˜˜˜˜˜˜˜˜˜º˜˜
Illuminated image ©Greg Spalenka
Learn more about the shop and process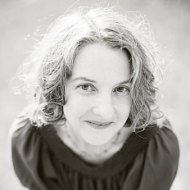 Roxana Villa
Frequently asked questions about IlluminatedPerfume
Sierra, a Woodland Organic Botanical Perfume - Oh Christmas Tree! - A Vertical Eden of the Emerald Green Conifer Forest of the Pacific
---
Overview
Handmade item
Materials:

essential oils, c02 extracts, absolutes, tinctured plant material, pine, frankincense, conifer, citrus, 190 proof organic grape alcohol, redwood tincture

Ships worldwide from

United States

Feedback: 3909 reviews
Favorited by: 147 people
Listed on Feb 3, 2017
3643 views