We use our organic Lemon Balm to make this fabulous salve. Lemon Balm is a naturally antiseptic and smells divine (like lemons!). This salve is great for skin issues and is safe enough for children and pets. Lemon Balm is widely used dry lips, insect bites, inflammation, mild cuts and scrapes -- and a famous TV doctor is always touting Lemon Balm. Lemon Balm contains compounds that are sedative in nature and promote calming.
Due to Etsy's new rules for medicinal and holistic products we cannot use medical words or refer to conditions this salve may help. Here's what we can say:
Lemon Balm Information:
Lemon balm has strong antiviral and antibacterial properties. The oil alleviates insect bites and soothes wounds. The aromatic fragrance makes it useful as an insect repellent.
How to use:
· For dry cracked – apply to lips.
· For insect bites, skin rashes or cuts, apply directly to affected area.
Lemon balm, also known as Melissa, is native to the Mediterranean and of the mint family. The Greeks used lemon balm over 2,000 years ago. Honeybees gravitate to the plant. This attraction resulted in the alternative name, Melissa, the Greek word for honeybee. Romans brought lemon balm to Great Britain where it quickly became a favorite plant among gardens. It has since been naturalized to North America. Lemon balm has been used over the centuries to ease the mind, hone memory, and sharpen the senses, harmonize the mind and body and may help those who are emotionally shut down or feeling melancholy.
♥~~~~~~~~~~~~~~~~~~ ♥ About Us ♥ ~~~~~~~~~~~~~~~~~~~♥
Why are our salves special and different from others on Etsy?
Our salves are made by a Certified Master Herbalist, using traditional herbalist methods of steeping herbs in a south facing window for 4-6 weeks in our sweet Hawaiian sunshine. This solar infusion method is the most effective way to extract the healing properties from the herbs.
Owens Acres products are mindfully crafted in small batches to ensure absolute freshness. We use sustainable ingredients including organic, naturally grown, locally sourced from Hawaii, and ethically wild-crafted when possible.
My studio, which is located in the Pana'ewa Rainforest, just minutes outside Hilo, is a highly vibrational and peaceful sanctuary where I practice my craft as an Herbalist, and as an artist. I create listening to rainforest birds by day, and coqui frogs by night as tropical rains gently fall on our metal roofs – it all inspires me!
Tins are aluminum and can be reusable and recyclable, sizes under 2oz are FAA approved size for air travel. 100% Vegetarian and Cruelty Free.
♥~~~~~~~~~~~~~~~~~~~~~~~ ♥ Application and More Info ♥ ~~~~~~~~~~~~~~~~~~~~~~♥
Generally salves should be applied twice daily. Clean area with plain soap and water, towel dry. Apply salve, and cover with band aid. Salves are made with oil and will stain fabric.
Due to Etsy's new rules for medicinal and holistic products we cannot use medical words or refer to conditions this salve may help. There is plenty of info on the internet or on our website: OwensAcres.com
♥~~~~~~~~~~~~~~~~~~ ♥ Legal Junk ♥ ~~~~~~~~~~~~~~~~~~~♥
♥ All photo's are subject to US/International Copyright Laws.
♥I am a Certified Master Herbalist & Certified Holistic Nutritionist
Owens Acres products have not been approved by the FDA and are not intended to diagnose, treat, cure, or prevent any disease. (I'm supposed to tell you all this stuff!)
♥~~~~~~~~~~~~~ ♥ VISIT OUR OTHER ETYS SHOPS ♥ ~~~~~~~~~~~~♥
♥ HaoleGirlHaiku - Everything tropical, Jewelry, Sea Shells
https://www.etsy.com/shop/HaoleGirlHaiku?ref=search_shop_redirect
♥ HaoleGirlHaikuZen - Mala's, World Prayer Beads, Jewelry, Gifts of Zen
https://www.etsy.com/shop/HaoleGirlHaikuZen?ref=search_shop_redirect
♥ OwensAcresDesign - Personalized and everyday jewelry at affordable prices
https://www.etsy.com/shop/OwensAcresDesign?ref=search_shop_redirect
♥ OwensAcres - Herbal Teas, Handcrafted Perfumes and soaps, Gifts
https://www.etsy.com/shop/OwensAcres?ref=search_shop_redirect
♥ KnuckleheadKnobs - Handcrafted stone cabinet knobs and pulls, stone gifts
https://www.etsy.com/shop/KnuckleheadKnobs?ref=search_shop_redirect
♥ Vibergy - Stone Jewelry for vibrational healing
https://www.etsy.com/shop/Vibergy?ref=search_shop_redirect
♥~~~~~~~~~~~~~~~~~ Social Media ~~~~~~~~~~~~~~~~~~~~~♥
♥ Find us on Facebook at: Owens Acres – Lavender, Herbs & Tea
♥ Find us on Twitter at: OwensAcres
♥ Find us on Instagram at: Haole_Girl_Hilo
♥ Sign up for our newsletters at: OwensAcres.com (only a few times a year!)
♥ Support our art as a Patron: https://www.patreon.com/OwensAcresHawaii
♥~~~~~~~~~~~~~~~~ Shop Navigation ~~~~~~~~~~~~~~~~~~~♥
Hand Blended Herbal Teas
https://www.etsy.com/shop/OwensAcres?ref=l2-shopheader-name&section_id=5346815
Adorable Tea Ball Infusers
https://www.etsy.com/shop/OwensAcres?ref=l2-shopheader-name&section_id=11247441
Solid Perfumes, Roll On Perfumes, Natural Scents
https://www.etsy.com/shop/OwensAcres?ref=l2-shopheader-name&section_id=13047863
Handmade Healing Skin Salves
https://www.etsy.com/shop/OwensAcres?ref=l2-shopheader-name&section_id=5346810
Aromatherapy Inhalers
https://www.etsy.com/shop/OwensAcres?ref=l2-shopheader-name&section_id=20269232
Handcrafted Soaps
https://www.etsy.com/shop/OwensAcres?ref=l2-shopheader-name&section_id=13134423
Lip Balms and Facial Clays
https://www.etsy.com/shop/OwensAcres?ref=l2-shopheader-name&section_id=20269470
Lavender Sachets
https://www.etsy.com/shop/OwensAcres?ref=l2-shopheader-name&section_id=20269384
Lavender Eye Pillows, Neck Wraps, Heat Packs, and Lavender Gifts
https://www.etsy.com/shop/OwensAcres?ref=l2-shopheader-name&section_id=11252752
BACK TO MY HOME PAGE
https://www.etsy.com/shop/OwensAcres
Learn more about the shop and process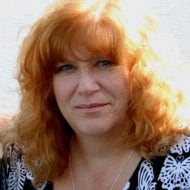 Laura Owens
Frequently asked questions about OwensAcres
Lemon Balm Salve - Lips, Lip Balm, Blister, Insect Bites, Rash, Herbal Salve, Skin Salve, Antiseptic, Handmade Salve
---
Overview
Handmade item
Material:

Lemon Balm Skin Salve

Ships worldwide from

United States

Feedback: 2460 reviews
Favorited by: 107 people