Title:"Mr. BigHead and Murray Doing Some Night Fishing From The Pier"

Giclee Fine Art Print: Unframed

Mr Bighead and Murray the cat do a little night fishing. Whimsical and painterly.

Hand signed by artist.

Printed on museum-quality acid free watercolor paper with archival light-fast inks for superior color accuracy. Our prints are on high-quality archival paper. (William Turner 310 lb.)

We work closely with a professional father and son company in our community who specialize in Giclee printing. It is important that we are able to proof the work, so our prints are as beautiful as the original.

These works will stand the test of time and can be passed down to your children and grandchildren if they are framed properly with archival matting. Your local framer can help you with good framing decisions.

SHIPPING:
$ 4.00 shipping fee
In protective shipping tube. No shipping cost for Addition prints.

The Quality : Recent tests show that giclee-quality inkjet prints can have a light- fast life expectancy of 100 to 200 years. When prints are produced on good quality paper, the print should possess archival standards of permanence comparable or better than other collectible artwork. The visual quality of the print is extremely high and the color saturation and definition stunning.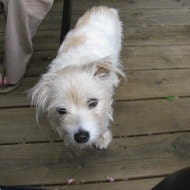 Gina Martin
Listed on Jul 12, 2016
183 views