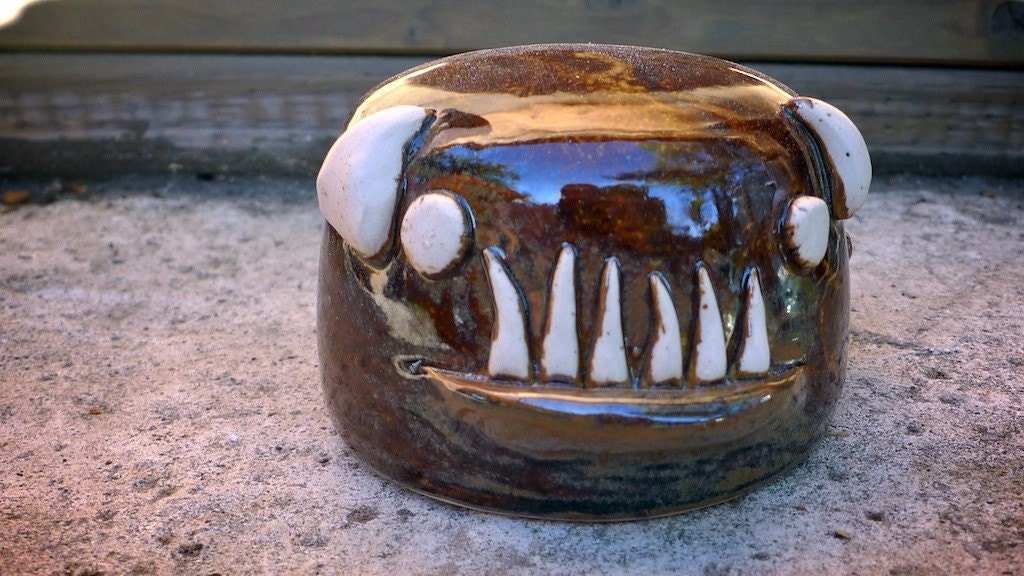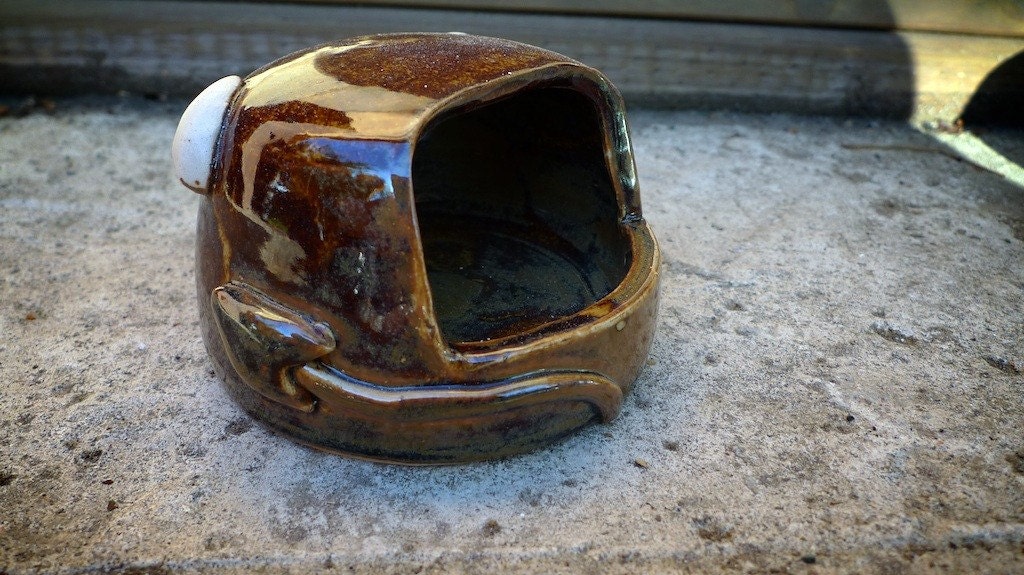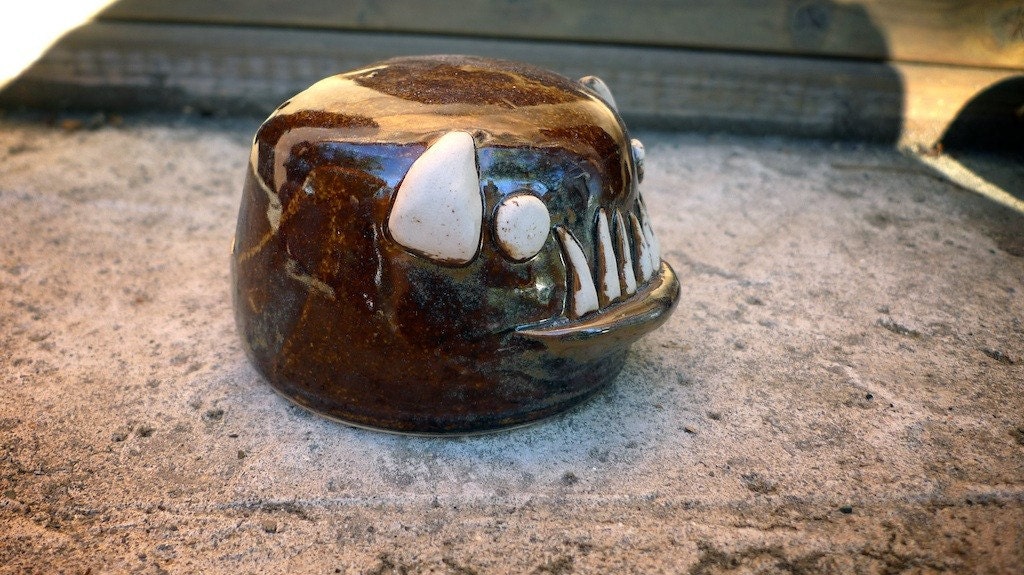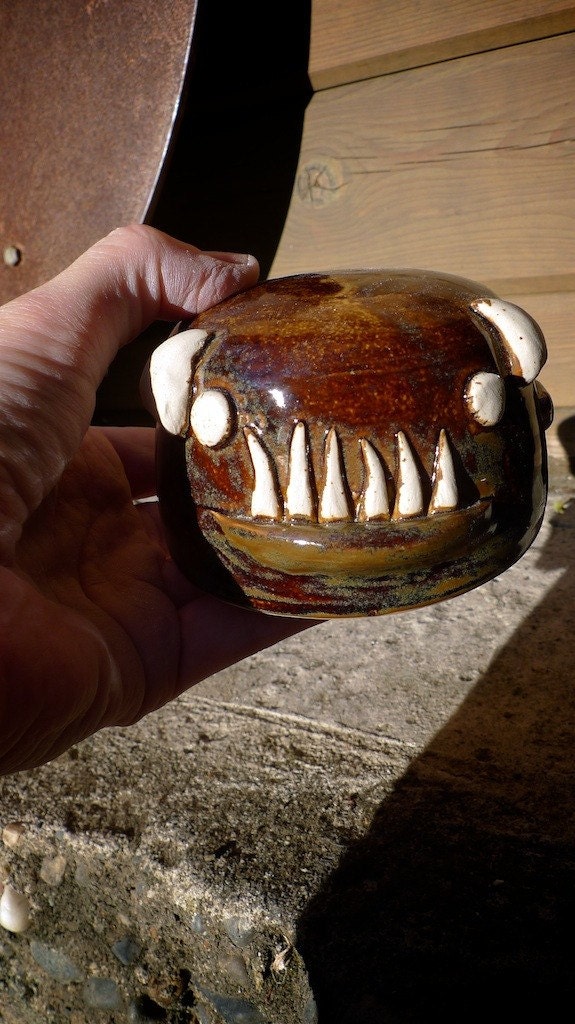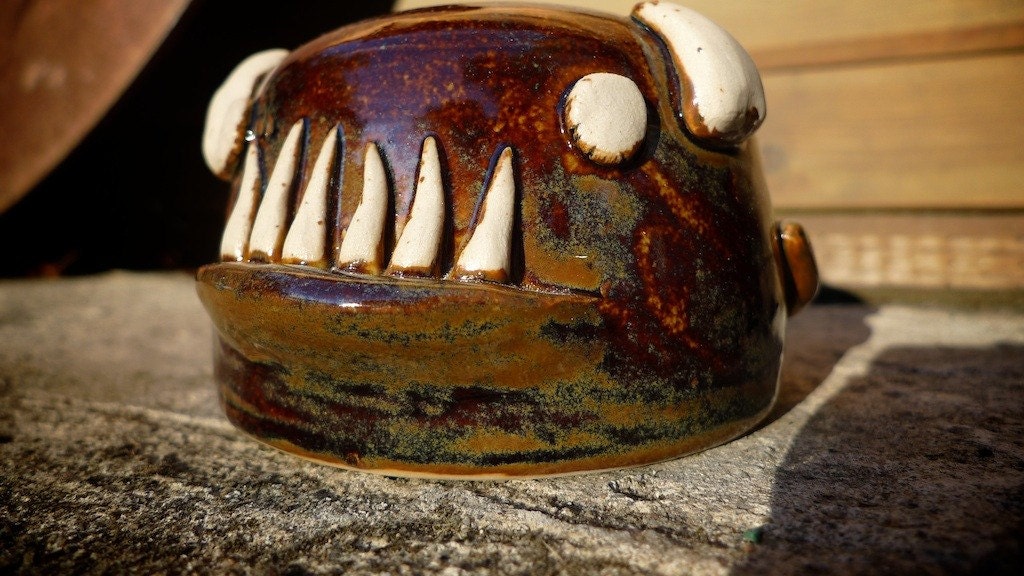 What is a salt-pig, you may ask? Why, is is a place to store your salt next to the stove so it is handy for cooking. This one comes with a little spoon that matches the salt cellar. The bottom of the spoon is wiped of glaze so it wouldn't melt to the kiln shelf.
This little guy is perfect for a pinch of salt whenever you need it. Another use would be to stash your favorite jewelry in it. Or your rings or keys or hamster.
It measures about 4" wide by about 3" tall. He is so cuddly and round! It was thrown on the wheel as a closed form then cut, smoothed and had teeth added. He has his name (Rapine)and number(1871) on the bottom as well as the skeletaldropkick logo and my name and the year.
Learn more about the shop and process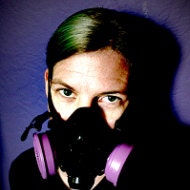 Cris
Hand thrown, ceramic, Demon salt cellar
---