This is an oily face cream or face balm made with coca butter and shea, especially for mature or menopausal skin. It is made to seal in moisture, protect, nurture and to give the skin a bit of a shine.

One of the things that happen as we age is that we loose our youthful glow, and the skin starts looking dull. The dullness is caused partly because the cell turnover slows down, so dead skin cells stay on the surface longer, and partly because the sebum production often decreases to almost nothing after menopause, giving the skin a dry, almost paper-like appearance. Lines appear as a result, since the skin has lost both its moisture and natural oil content, and even when oils are applied, the skin soaks it up like a sponge in a very short amount of time.

This can be a huge problem for women who like to wear foundation, since most foundations are made for younger skin and don't contain the amount of oils and butters that mature skin requires. This is why makeup on mature skin often dries up and cakes before the day is over.

What mature skin needs, besides exfoliation and moisture, is a rich cream that contains emollient oils and butters that can work as a barrier. This barrier has four purposes:
- to prevent evaporation of moisture,
- to soften the skin,
- to protect against cold and most of all,
- to leave the skin slightly shiny.

Shiny skin looks much younger than dull, matte skin, and it also makes it possible to add a creamy foundation or blush on top without the danger of dryness and caking later in the day. The foundation will simply mix with the butters and oils in the mature skin cream, and it will stay gorgeous throughout the day.

MATURE FACE CREAM BENEFITS:
- Instantly relieves dry skin and dullness
- Replenishes lack of natural oils and repairs the damaged lipid barrier
- Perfect for menopausal or post menopausal skin
- Creates a rich emollient barrier on the skin that seals in moisture
- Works great as a foundation primer for mature skin to prevent foundation from caking and drying up during the day
- Perfect barrier cream to use on top of the Natural Face Moisturizer
- Protects against cold, harsh weather and dry winds
- Works as a day cream as well as a night cream
- Can even be used on your lips for protection

SIZES:
This listing is for a 2oz (60ml) jar!
Also available in a 5ml sample size (see other listings).

HOW TO USE THE MATURE FACE CREAM:
Apply a thin layer of mature skin cream on top of your moisturizer. Put on enough to leave the skin slightly shiny and don't rub it in too much. Apply the mature skin cream as needed, and also use it as a base for your favorite creamy foundation if you wish. DON'T set the foundation with powder, though, because matte is not flattering on mature skin. Just enjoy your glow!

PERSONAL NOTES:
Living in Colorado, I needed something that could protect the skin on my cheeks when I have to spend time outside, especially in the winter, and this is it. I just put a tiny dab of the mature skin cream on each cheek for cold protection and a little extra glow, and it has made the skin texture on my cheeks amazingly smooth. Therefore, I can recommend the mature skin cream to anyone who lives in a cold place, or who just wants a little extra glow on their cheeks. So, if you are tired of dry, dull skin, this is a great antidote, and a little goes a long way! And, by the way, it feels great on the lips, too...

Rated 0 (green) by Skin Deep's cosmeticsdatabase.com

DISCLAIMER:
Because Green Beauty Cosmetics is a natural cosmetics line that has not been tested on animals, I assume no liability for any kind of allergic reaction, eruption or any other damages that the products may potentially cause, including (but not limited to) loss of wages, revenues or business, or disappointed expectations of any kind. The customer must agree, before buying the products, that if they are not happy with them, the only solution shall be that they stop using the products. If, however, an allergic reaction or eruption should occur, a full refund for the cost of the products will be given as the only form of compensation. No other form of compensation will be given. So if you have super sensitive skin, please buy only a sample first and try it with caution.

NEW:
Subscribe to my new Green Beauty Blog!!! http://www.greenbeautycosmetics.com/blog

FACE CREAM FEEDBACK:
* Love the cream. I love your products, highly recommended, love the way my skin look, excellent packaging.
Thanks !!!!!

* Makes my skin feel like a baby's bottom! Love it.

* Love this product!

* I can't say enough about this product - AWESOME!!!!!!!

* Works great on my dry, flaky patches.

* Love this stuff!! Great for lips and eye area as well!!

* The mature moisturizer (mature skin cream) is fantastic. I have rough red patches on my face and this stuff left my skin feeling soft after just the first night use. I will be buying more of this!! Thanks a bunch for a great product.

* Wonderful natural product!!!

* This is truly amazing on my pushing-40 "mature" skin! Looks, feels, smells wonderful. I regret not purchasing the larger size!

* This cream is my ultimate favor, I use it over my make up. Just pat it on my nose and cheekbones plus forehead, and my face looks dewy in the middle of a colds winters night, it make yours skin look like baby behind...heheheh! I have babies so that means soft plumb and young, while my friend's make up makes there skin look cracked, dry and years older than they are, mine looks like i just stepped out of a resort. hahahhahha, i love this stuff!!!!, i bet this is gonna be my bestfriend when i tan in the summer just to keep me from chaffing on my face!

* Wonderful product - makes skin feel so nice and hydrated!!

* This is such wonderful cream for the face. I love it and so does my daughter. Thanks so much!!

* More of a balm then a cream but I have to say it's just magical! Absorbs into my skin like a dream, leaving it soft and supple.

* wonderful smell and feel on the skin. this is a great find!

* I first tried the sample and now back for the big boy! Excellent skin cream...just absorbs right into the skin giving it a glow!! I love all of Green Beauty's items!!

* Great ingredients and very soothing.

* Very thick. Great for winter skin and goes on nicely over the hyalauronic lotion to help seal it in.

* Love this cream. Will be ordering more in the future.

* Gosh this cream gives you such a nice dewy healthy look on your face, after i apply my make up i dab some on my cheeks forehead nose and chin, yes my skin is super dry and i dont need to use this in the summer but in the winter when its windy this blocks the wind and cold from making my face red and bumpy, im hispanic with olive skin and wear bobbie brown make up but will only use this skincare.

* Very thick. Great for winter skin and goes on nicely over the hyalauronic lotion to help seal it in.

* Very hydrating works great as my night-time routine.

* Fast service,the best skin cream, makes my skin very moisturizing. Thanks I will be back.!!!

* I love this cream, perfect for my face, highly recommended , thanks !!!!!

* Items shipped quickly, feel gentle and nourishing on my skin, seem high quality, smell amazing. Will be back for more!

* At first I just used this on my face, but I was traveling and in a pinch, decided to try it on my lips and random dry patches on my knees and hands. A little goes a long way, but absorbs well and isn't greasy. GREAT for travel!

* Love this cream/salve! Smells like heaven! I used it over the serum and it provided excellent moisture all day. Then after washing, I reapplied it at night and again excellent moisture! After using over the counter beauty products for years and years, I'm so glad to have finally found an organic alterative. I'll definitely be back for more and can't wait to try her other products! Very happy girl here

* We'll as you know this is the very best cream I ever had. My face needs this extra moisturizing .you have me hooked on this cream. Thanks so much for a wonderful product.
Learn more about the shop and process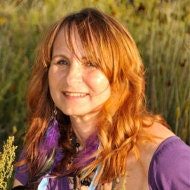 Mati H Fuller
Frequently asked questions about GreenBeautyCosmetics
Oily Face Cream, 2oz, Face Balm for Mature Skin, Moisturizing Face Cream to Protect and Nurture, Facial Cream for Dry Skin, Lip Treatment
---
Overview
Handmade item
Materials:

cocoa butter, shea butter, organic coconut oil, pure soybean oil, avocado oil, sesame seed oil, beeswax, tocopherol, essential oils of vanilla, geranium essential oil, lemongrass essential oil

Ships worldwide from

United States

Feedback: 1887 reviews
Favorited by: 27 people
Listed on Dec 7, 2016
726 views