The face moisturizer with hyaluronic acid is a face serum that is light enough that it just melts into the skin and leaves it silky smooth and deliciously moisturized. It is made to penetrate deep into the skin to increase water levels, plump up the skin cells and make the appearance of fine lines less visible. If you only want to use ONE product, this would be the one!

HYALURONIC FACE MOISTURIZER BENEFITS:
- A very light textured moisturizer full of easily absorbed oils such as grapeseed, macadamia, apricot seed and olive squalane
- Olive squalane so closely resembles human sebum that it is also called "facelift in a bottle"
- Contains plenty of antiaging and restorative oils, such as carrot seed oil, rosehip seed oil and calophyllum (tamanu) oil, a natural Hawaiian healing oil
- Exotic Abyssinian oil aids in removing wrinkles due to its unusually high unsaturated fat content
- Sea Kelp Bio-ferment, which is an extract made from fermented sea kelp that is full of bio-available phyto-chemicals, tightens, tones and hydrates the skin
- Antiaging oils restore elasticity to sagging, wrinkled, sun damaged skin
- Skin softening cocoa butter and shea
- Hyaluronic acid increases water levels and plumps the skin cells, which reduces appearance of fine lines and wrinkles
- Green tea and organic hibiscus nurture the skin with vitamins and minerals
- Contain plenty of natural antioxidants that can prevent sun damage, pre-mature aging and wrinkling from excess UV radiation.
- Absorbs completely into the skin and makes a perfect base for your makeup
- Suitable for all types of skin

SIZES:
This listing is for a 2oz (60ml) bottle!
Also available in 4.5ml sample size and 1oz (30ml) bottle (see other listings).

HOW TO USE THE HYALURONIC FACE MOISTURIZER:
Apply the hyaluronic acid moisturizer lightly to the skin after cleansing and toning while the skin is still moist. It only takes a few drops to do the whole face, including the area below the eyes (careful if you have sensitive eyes!). Use twice daily or whenever needed. If the skin is very dry or mature, it is best to put a layer of face oil on top of the moisturizer to seal in the moisture, or if you prefer a less oily finish, you can top it with the natural chamomile cream instead.

PERSONAL NOTES:
This is my very favorite product! From my own experience, it has definitely made a difference to my skin, especially when it comes to skin texture. Hyaluronic acid is the most amazing moisturizer in that it plumps up the skin and reduces the appearance of fine lines just by filling the skin cells back up with water. Think of a peach that has been sitting on your kitchen counter long enough that the water has evaporated and the skin has become wrinkled. The same can happen to us! Or, it can be reversed...

Rated 1 (green) by Skin Deep's cosmeticsdatabase.com

DISCLAIMER:
Because Green Beauty Cosmetics is a natural cosmetics line that has not been tested on animals, I assume no liability for any kind of allergic reaction, eruption or any other damages that the products may potentially cause, including (but not limited to) loss of wages, revenues or business, or disappointed expectations of any kind. The customer must agree, before buying the products, that if they are not happy with them, the only solution shall be that they stop using the products. If, however, an allergic reaction or eruption should occur, a full refund for the cost of the products will be given as the only form of compensation. No other form of compensation will be given. So if you have super sensitive skin, please buy only a sample first and try it with caution.

NEW:
Subscribe to my new Green Beauty Blog!!! http://www.greenbeautycosmetics.com/blog

MOISTURIZER FEEDBACK:
* Love it!! Thank you so much for the free sample of your natural facial moisturizer with hyaluronic acid: Simply amazing on my VERY dry skin!! I put it on before going to bed and woke up with smooth and velvety skin!!! Amazing!! No big name company had ever been able to do this for me without making my face greasy!!

* Loving the natural facial moisturizer with Green Tea and Acai, it feels sooo good for my dehydrated/dry skin, so nourishing.

* Fast shipping, nice scent. Very moisturizing.

* This is a wonderful moisturizer (perfect for my aging oily skin and wrinkled dry patches) and a wonderful seller. Especially nice around the eye area; I wear contacts and have never had any irritation or other issues when using this moisturizer. A very little goes a very very long way ... thank you Mati!

* I am pretty picky with what I put on my skin, but I LOVE your Moisturizer and Facial Oil! Thanks so much for a great product!

* Absolutely wonderful product!!! Fast shipping too.

* Very light and absorbs quickly! Not quite enough for my dry winter skin, but works great when layered under the moisturizing oil!

* I enjoyed this sample so much, I had to come back for a 2 oz. bottle. This makes my face look, feel and smell great. I highly recommend it. Great communication with seller and fast shipment. I'll definitely be back.

* What a wonderful product, not sticky, goes on nicely. Great sample size. Can't wait to order the full size. THANKS

* Wow.. what a great moisturizer! It's not greasy at all and it makes my skin wonderful soft and smooth. Thank you!

* I loved the sample so much I bought the full size. Leaves my skin feeling soft and moisturzied without being greasy. Absorbs into skin right away leaving it ready to go out and face the day. My skin looks so good I just use Mati's tinted moisturizer for a light coverage. I look awesome!

* My skin is velvet! Thank you!!! (also LOVE the facial oil sample...at night I put one drop w/this & it's awesome!)

* Great cream, thanks

* This is my second 2-oz. bottle of hyaluronic acid moisturizer. I can't get enough of this stuff. My skin has never looked better. The moisturizer absorbs nicely into my skin and leaves a warm, healthy glow. It does exactly as advertised. Since I started using it, I've definitely noticed the fine lines on my forehead, around my mouth and near my eyes disappearing. I get compliments on my skin all the time. I'm also super impressed by the natural ingredients (rated 1 on the Skin Deep database) and am in love with the scent.

* Great product! It feels light, but it moisturizes my dry skin. The smell is great!!

* I think this has been the missing element to my skincare regimen all these years!! This is an ideal moisturizer that makes my skin as soft as a baby's bottom! It has a very light fragrance that is simply relaxing. Also, Mati is by far one of my favorite etsy sellers!!!! She offered me one of a kind recommendations and my skin is at its best in years!! Could not be happier :) Try out her products, you won't be disappointed!!

* Amazing customer service -- love doing businss with Mati and love the moinsturizer!!!

* I am extremely satisfied with this moisturizer. I have been using it for over a week everyday and my skin has absolutely improved. It looks younger and smoother. I am really happy to have found this and will be using it regularly from now on.

* I don't know how I survived without this stuff before finding Mati's shop!!!! Makes my skin as smooth and soft as a baby's bottom. I've also noticed that the light scent calms my mind as well.

* These products are awesome!! My skin is so soft!!!

* This moisturizer is not a thick cream it's more of a watery consistency than I was expecting but it really does mostuize well. By the time I wake up the creams I usually use do not keep the skin under my eyes mosturized but this does the trick. Thank you again!

* It took about 3 days for my skin to adjust to this moisturizer. I am a true combo skin girl and lots of moisturizers either do ok in my t-zone oiliness and leave my dry spots tight or take care of the dry spots and leave the t-zone over oily. This works perfectly in both areas. My cheeks are moisturized and no longer tight feeling and my t-zone gets the moisture it needs without overproduction. I love the way this goes on feeling very matte. I wear this under the tinted moisturizer and they work well together.

* Very soothing for irritated skin.

* Fast delivery, amazing product. This smells great and made my skin look like I had an expensive facial. No break outs either! Will definitely be buying the full-size version! A+++

* Wonderful stuff!

* Makes me look, feel and smell incredible. That's why I keep coming back for more! :)

* I tried the sample and loved it. I really missed it when I used it up so I decided to order a full size. I love this moisturizer as my skin is sensitive and breakouts happen easily. This really works in the dry Phoenix climate. Love it! Thank you!

* Wonderful moisturizer for irritated skin, This is a repeat order of this great lotion

* Immediately transformed my dry skin- problem fixed literally overnight. Thanks :) Also not much is needed with each use so the bottle should last a while.

* Great moisturizer, very gentle and effective. I have combination/oily skin, this moisturizer does not dry as good as some gel cream but we all know those just piles of silicone drying up on top of the skin. This moisturizer gets absorbed with a little time but it works great nonetheless. I also like the smell, very natural. Shipping was amazingly fast and packaging very secure and professional!

* I spray on the toner and then this, my skin in the winter gets flaky and feels tight and dry, this always works for me in the winters, removes all the dead skin and makes my skin look smooth and feel soft and moisturized.

* Great, Great lotion. Moisturizes without being greasy. Wonderfull product. Thank you Teresa

* Lovely, gentle scent. Absorbs quickly Fast delivery

* I love this moisturizer. Its perfect for my skin. Thank you!

* Very nice for warmer weather as it is lightweight. Thank you for such nice products!!

* By far, the best natural face moisturizer around. After you try this stuff, you'll laugh and shake your head at those TV commercials for over-priced, toxic face creams and lotions.

* Love the moisturizer, highly recommended . Thanks

* Fast service, love the Moisturizer, really helps my face, love all your creams. Thanks!!!

* Works as described, thank you!

* This moisturizer is THE BEST. I started with a sample and came back almost immediately to get the larger size. I have very dry, acne-prone skin and use this at night over Retin-A which is also quite drying. This moisturizer goes on smoothly and makes my skin feel soft and dewy. It also smells amazing.

* Nice moisturizer, fills little wrinkles

* Relief has finally arrived! Thanks so much for a great lotion!

* This stuff is fantastic!

* Really fast shipping! Great product!

* I love this moisturizer! I am a repeat customer and will continue to purchase this item. It is perfect for my skin -- sensitive, easy to break out, and constantly exposed to the sun and dry climate of Phoenix, AZ. Thank you!

* Love this, thank you again!

* love this moisturizer! lightweight, absorbs quickly, and smells good

* This is the BEST all-natural skin moisturizer on the market. Can't live without it!

* Incredible products - use all her stuff! I have very sensitive skin and this is chemical free and everything has a very natural look. LOVE!
Learn more about the shop and process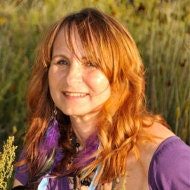 Mati H Fuller
Frequently asked questions about GreenBeautyCosmetics
Face Moisturizer, 2oz, Face Serum for Normal to Dry Skin, Hydrating Face Cream, Natural Facial Moisturizer with Hyaluronic Acid, Hydrating
Overview
Handmade item
Materials:

water and Abyssinian oil, rosewater and vegetable glycerin, corn starch and hibiscus flower extract, fermented sea kelp and hyaluronic acid, green tea extract and macadamia seed oil, soybean oil and grapeseed oil, plant based emulsifiers, geogard ultra preservative and yogurt, soybean lecithin and beeswax, cocoa butter and shea butter, rosehip seed and tamanu oil, olive squalane and vitamin E and vanilla, geranium and xanthan gum and carrot seed oil

Ships worldwide from

United States

Favorited by: 51 people
Listed on Aug 10, 2016
1328 views