Introducing flat rate shipping for the UK - Pay only £3.99 no matter how much you buy!

These are a great way of scenting your home - Typically they smell a little stronger than a candle.

To use, Simply place wax melt in your oil burner instead of oil and light a tea light underneath and the scent is released. DO NOT USE WATER.

When the scent has faded just let the wax harden and then remove the leftover wax from the oil burner.

If there is a scent in particular that you would like please let me know .


Colours Only apply for Votive, Tea Light and Tin candles.

Amazing Grace - Exclusive! Amazing Grace fragrance is a feminine fragrance that will make you feel pretty...oh so pretty! Italian bergamot and sparkling lemon are sweetened with freshly picked citron and neroli. A white floral jasmine, orange blossom and rose are blended with sheer musk and cedarwood. Ivory.

Autumn Harvest - A beautiful blend of peaches, apples, strawberries with a hint of white leaves. Orange.

*NEW* Bamboo & White Grapefruit - Clean and fresh, prefect for spring and summer, White Grapefruit, Petitgrain, and Tangerine; leading to middle notes of Mandarin, Tangerine, and Mimosa Petals; and balanced with base notes of Rainforest Bamboo, Juniper Berries, and Musk. Pale Green.


Blueberry muffin - The aroma of a freshly baked blueberry muffin. Blue

*NEW* Boston Tea Party - Time for tea on the lawn! The aroma of freshly brewed iced tea with juicy lemon. Let the party begin! Pale Orange.

Butt Naked - A tantalising medley of granny smith apples and honeydew melon, middle notes of strawberries and pears, with hints of spice. Peach.

Butterfly Meadows - The aroma of a bright and sunny summer day! Begins with top notes of summer dandelion, refreshing verbena, and soft heliotrope; followed by middle notes of spring meadows, lily of the valley, and weeping willow; all sitting on base notes of sweet pea blossoms. Lilac

*NEW* Cafe Caramel - fresh-brewed cappuccino, filled with heavy cream, and sweetened with sugary caramel. Pale Brown.

Caramel Custard - The mouth-watering combination of Caramel, Maple Leaf , French Vanilla, Rum, Caramel Creme, Brown Sugar, Heavy Cream, Caramelized Sugar, and Vanilla Extract. Yellow.

Carnival - festive and fun fragrance that begins with fresh citrus top notes of grapefruit, orange zests, and tangerine; middle notes of strawberries, apples, pears, rose petals and jasmine; with sexy bottom notes of vetiver, white musk, and ylang yang. Blue.

Choc Cupcake - Chocolate, chocolate and a little cake, yum! Brown.

*NEW* Country Clothesline - The aroma of fresh powder, light musk, and just a hint of fresh spring flowers of daffodils and tulips. Pale Blue.

*NEW* Cream Soda - We are going retro with this one! A old fashioned soda shop classic having all the bubbly notes frothing over the glass with the truly characteristic, caramelized sugar and vanilla cream aroma. White.

*NEW* Dandelion Pear - Super fresh, This aroma begins with the aroma of dandelion, and wildflowers; perfectly mellowed out with tart fresh pear, green tea leaves, and cool aloe vera. Refreshing and clean! Yellow.

Fashionista - A seductive fragrance created for chic, confident women who like to "live a little". This fragrance combines aquatic top notes with Italian bergamot, rare camellias, and lime; followed by notes of exotic sandalwood and vetiver. Blue.

First Kiss - This wonderfully blended fragrance begins with top notes of juicy pomegranate, guava, and starfruit. Middle notes follow, providing this fragrance with herbal notes of aloe vera, white tea, green tea, and chamomile. Bottom notes of fresh greenery. Simply fantastic! White.

Four Leaf Clover - A fresh blend of clover, green grass, with hints of fresh cut wisteria. Green

Fresh Cut Roses - A true, fresh, just picked from the garden rose fragrance. Pink.

*NEW* Fresh Outdoors - You know that smell you get when you wake up in a tent, in the middle of a field, unzip the door and breathe in all natures goodness? Well this is it! Green.

Ginger Peach - A well-balanced fragrance consisting of warm ginger essence, combined with juicy peaches. Peach

*NEW* Goddess - The ultimate in femininity; Subtle white flowers of jasmine, ylang ylang and honeysuckle delicately pair with an airy white musk that imparts a clean powdery finish. Purple.

*NEW* Honeydew Pear - A blend of fresh juicy honeydew melons, cantaloupe, and sun ripened pears. Pale Green.

Hot Cocoa - The aroma of warm hot chocolate with melted marshmallow topping. Light brown

Japanese Cherry Blossom - A blend of pink Japanese cherry blossoms and fragrant mimosa flower petals, with warm base notes of vanilla, Tonka bean, and oriental woods. Palest Pink

Mint & Mango Tea - Unique combination of refreshing leaves of peppermint and spearmint, juicy mango, papaya, and strawberries, with a wonderful base note of freshly brewed white tea leaves. White.

*NEW* Miss Behavin' - This fragrance is a mix of white blossoms, aromatic peonies, wild jasmine, red roses, truly one of our most stunning fragrances. Red.


Raspberry Lemonade - The mouth-watering combination of ice-cold lemonade and sweet, juicy raspberries. Bright Pink.

Red Hot Cinnamon - Red hot cinnamon candies. Red/Brown

Sage & Citrus - Wonderful aroma of top notes of mandarin, tangerine, ruby red grapefruit, and lemon rinds, with base notes of fresh sage leaves. Light Green.

Sanctuary - A complex blend of amber woods, oakmoss, vetiver, and galbanum, surrounded with citrus top notes of bergamot and violet petals, and base notes of vanilla and sheer musk. Green.

*NEW* Seaside - This is where tender beach floras are lightly misted with the refreshing scent of ocean air, ripe succulent summer melon and the subtle familiar scent of suntan lotion. Yellow.

Sugar Cookies - A warm butter cookie, with a background of vanilla. Ivory

Thunderstorm - A powerful aquatic blend of strong ozone, sea spray, delicate florals and lush greens.Grey/lilac

*NEW* Vanilla Lace - French vanilla with African vanilla on a dry down of sweet flower and musk. Ivory.

Whips and Chains -The sexy aroma of brand new leather. Black

Wishing Well - May all your wishes come true! Delicate dew drops shimmer on green ferns, creating a delicate fresh accent this fantasy blend. A fruity floral heart of green apple, white lily and wood rose has summer appeal. Soft clear musk surrounds the scent with delicate sweetness. Turquoise.
Learn more about the shop and process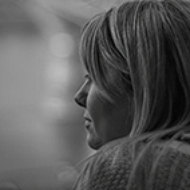 Maryann
Scented Wax Melts pack of 4
Overview
Handmade item
Materials:

wax, fragrance

Ships worldwide from

United Kingdom

Feedback: 151 reviews
Favorited by: 44 people
Listed on Aug 22, 2016
567 views