Mystic Reindeer - hand painted Elk skin - travel size - custom mini shaman drum rattle w/ pouch - power animal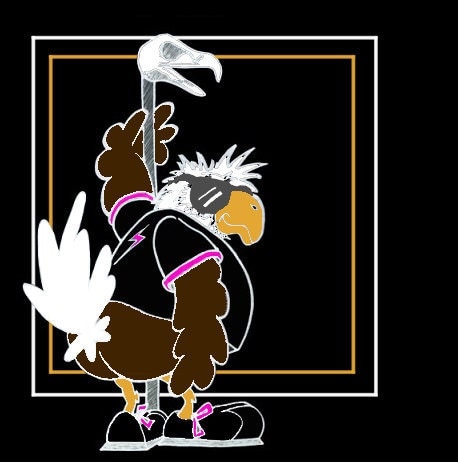 Description
~ Mini Drum Rattles ~
¨¨°º©)*~...=...~*(©º°¨¨
Portable, pocket sized, go anywhere...
Handcrafted and painted
by Sonara

♥ "Mystic Reindeer" is the name I gave to this mini rattle.
In the legend of the Ostjak, a hunting pair along with their whole tribe are hunting for a reindeer. This animal baited them onwards towards the north where finally it turned into fog in the age when the first ice-rain (snow) began to fall.
In northern Siberia, the heavenly reindeer symbolized by the big dipper, steals the sun. Legend says that this is why there is no sun for half a year in the arctic. When the mythical hunter who is often symbolized by a bear, kills the female reindeer, this starts the new days.
The chase after the stag is a hunt for the return of the sun which during the winter is taken away by the stag. This is an important key to the stories. The hunters are searching for the sun's light and heat. Perhaps this is a southern migration from northern pastures. The recapturing of the sunlight (the sighting of the southern constellation?) then brings back the summer. The girls of the legend are Does, daughters of light (Leukepius in Greek) who return the light and fertility of the sun. For that reason they have names which indicate "light, white, burning..." Dula = Gyula, Gyul and Sar = gold, light, stag.

♥ ATTRIBUTES
- both male and female Reindeers indeed grow horns
- associated with a sense of adventure, exploration, opportunity
- are a kind of psychopomp - which means a 'spirit guide' or 'guide of the soul'
- also an escort to the dead and a light-guide through darkness so when a tribal member passes into the non-physical, the reindeer carries the soul safely into the realm of spirit
- surefooted traction to maneuver tricky or slick situations
- traveling in herds, they are fast runners and can travel at speeds up to 60 miles per hour
- their noses are uniquely splayed out which means more surface area in the nostrils. This allows them to warm the cold air they inhale
The destination is never a place but a new way of seeing things... so stay the course to accomplish your goals and listen to the guidance that shows you the way to overcome obstacles.
Announce your presence; to explain... reindeer knees knock. Yes they do. Reindeer knees make a distinct clicking sounds that can be heard from incredible distances. The purpose of this clicking allows members of the herd to identify each other. The louder the knee-click, the bigger the reindeer.

♥ ITEM DESCRIPTION --------------------------------------
I start with rawhide scraps left over from my drums: I find an appropriate material to use as a small 3-4" hoop. I place beach stones inside and lace it up with waxed sinew. The personality "speaks to me" and I paint them with inspired images after they are dry. I also make a little pocket pouch to go with it for added protection.
- the wooden hoop and actual size is 3" diameter x 1.5" thick
- cow rawhide is hand painted with acrylic paints and varnished with an acrylic gloss
- cotton whale and dolphin pattern over thick navy blue t-shirt cotton 4.75"x 6" pocket pouch for protection shown here
* This mini drum-rattle is $95 +s&h


♥ SHIPPING and OTHER QUESTIONS ------------------
- I would recommend hand washing the rattle pouch and hang or lay flat to dry.
- Carefully & securely packaged to ensure safe arrival.
* if you have decided to purchase this item, please expect a second PayPal invoice indicating the amount of the additional shipping charges and information based solely upon the intended destination.
I do ship internationally.


Thanks for visiting my Shop!
Blessings of abundance to you,
Sonara
¨¨°º©)~*♥*~(©º°¨¨

http://www.spiritrhythmandbone.com
https://www.facebook.com/spiritrhythmandbone
http://www.thunderwolfmedicinelodge.weebly.com
~ Mini Drum Rattles ~
¨¨°º©)*~...=...~*(©º°¨¨
Portable, pocket sized, go anywhere...
Handcrafted and painted
by Sonara

♥ "Mystic Reindeer" is the name I gave to this mini rattle.
In the legend of the Ostjak, a hunting pair along with their whole tribe are hunting for a reindeer. This animal baited them onwards towards the north where finally it turned into fog in the age when the first ice-rain (snow) began to fall.
In northern Siberia, the heavenly reindeer symbolized by the big dipper, steals the sun. Legend says that this is why there is no sun for half a year in the arctic. When the mythical hunter who is often symbolized by a bear, kills the female reindeer, this starts the new days.
The chase after the stag is a hunt for the return of the sun which during the winter is taken away by the stag. This is an important key to the stories. The hunters are searching for the sun's light and heat. Perhaps this is a southern migration from northern pastures. The recapturing of the sunlight (the sighting of the southern constellation?) then brings back the summer. The girls of the legend are Does, daughters of light (Leukepius in Greek) who return the light and fertility of the sun. For that reason they have names which indicate "light, white, burning..." Dula = Gyula, Gyul and Sar = gold, light, stag.

♥ ATTRIBUTES
- both male and female Reindeers indeed grow horns
- associated with a sense of adventure, exploration, opportunity
- are a kind of psychopomp - which means a 'spirit guide' or 'guide of the soul'
- also an escort to the dead and a light-guide through darkness so when a tribal member passes into the non-physical, the reindeer carries the soul safely into the realm of spirit
- surefooted traction to maneuver tricky or slick situations
- traveling in herds, they are fast runners and can travel at speeds up to 60 miles per hour
- their noses are uniquely splayed out which means more surface area in the nostrils. This allows them to warm the cold air they inhale
The destination is never a place but a new way of seeing things... so stay the course to accomplish your goals and listen to the guidance that shows you the way to overcome obstacles.
Announce your presence; to explain... reindeer knees knock. Yes they do. Reindeer knees make a distinct clicking sounds that can be heard from incredible distances. The purpose of this clicking allows members of the herd to identify each other. The louder the knee-click, the bigger the reindeer.

♥ ITEM DESCRIPTION --------------------------------------
I start with rawhide scraps left over from my drums: I find an appropriate material to use as a small 3-4" hoop. I place beach stones inside and lace it up with waxed sinew. The personality "speaks to me" and I paint them with inspired images after they are dry. I also make a little pocket pouch to go with it for added protection.
- the wooden hoop and actual size is 3" diameter x 1.5" thick
- cow rawhide is hand painted with acrylic paints and varnished with an acrylic gloss
- cotton whale and dolphin pattern over thick navy blue t-shirt cotton 4.75"x 6" pocket pouch for protection shown here
* This mini drum-rattle is $95 +s&h


♥ SHIPPING and OTHER QUESTIONS ------------------
- I would recommend hand washing the rattle pouch and hang or lay flat to dry.
- Carefully & securely packaged to ensure safe arrival.
* if you have decided to purchase this item, please expect a second PayPal invoice indicating the amount of the additional shipping charges and information based solely upon the intended destination.
I do ship internationally.


Thanks for visiting my Shop!
Blessings of abundance to you,
Sonara
¨¨°º©)~*♥*~(©º°¨¨

http://www.spiritrhythmandbone.com
https://www.facebook.com/spiritrhythmandbone
http://www.thunderwolfmedicinelodge.weebly.com
Reviews aren't loading right now. Try again later!
Payments
Secure options
Accepts Etsy Gift Cards and Etsy Credits
Etsy keeps your payment information secure. Etsy shops never receive your credit card information.
Mystic Reindeer - hand painted Elk skin - travel size - custom mini shaman drum rattle w/ pouch - power animal
Ask a question
---
Overview
Handmade item
Materials:

Elk rawhide, waxed sinew, off white beach stones, lace pattern acrylic hoop, acrylic paint, cream taffeta, thick navy tshirt cotton

Feedback: 20 reviews
Favorited by: 8 people
Gift message available
Shipping
Ready to ship in 1–3 business days
From Canada
There was a problem calculating your shipping. Please try again.
Zip or postal code
Please enter a valid zip code
Sorry, this item doesn't ship to
United States
.
Contact the shop
to find out about available shipping options.