The original TwelveBeads Recovery Cog
TWELVEBEADS ETERNAL COLLECTION
1.5"

This exclusive Twelve Step rosaary is solid sterling silver. Features include twelve spokes, the "It works if you work it" slogan and a cord for optional neckwear. When receiving your Recovery Cog it will arrive in a handsome wood box.

Place the ring on one of your fingers. Recite your twelve
prayers or affirmations by turning the ring around using one spoke per prayer/affirmation.


Some interesting information about rosary rings;

1. Popular from the 14th century through the 16th century
2. They were called by many names such as, "Rosary Ring",
"Finger Rosary", "Soldier's Rosary" and "Pocket Rosary".
3. Rosary rings were easy to use but were also easy to hide for Catholics trapped in anti-catholic countries during the
Protestant Reformation.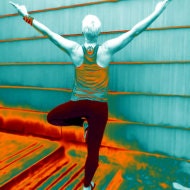 Gwen R.
Recovery Sobriety Twelve Step Original Prayer Cog Sterling Silver Rosary Ring
Listed on Apr 20, 2015
1187 views