Circle Monogrammed Decal,Yeti Decal,Monogrammed Yeti,Personalized Yeti,,Customized,Stickers,Sale,Gifts, Monogrammed Decal,Name Decal,Yeti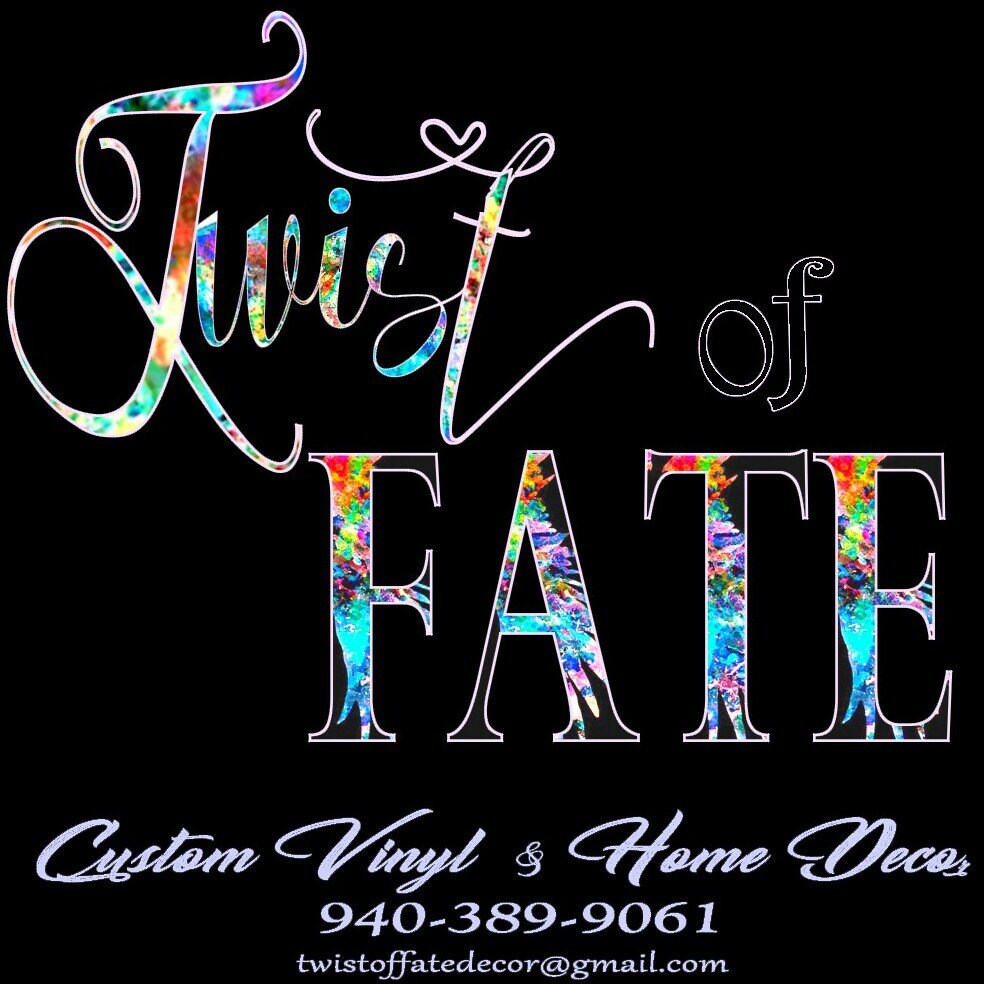 Description
Welcome! :)
Customized Monograms are perfect for adding your own personal touch to anything you want. All of my listings are completely customized for you, weather you want a decal, or you want the decal on a shirt. YOU CHOOSE the colors, patterns, and type of vinyl YOU WANT for your purchase! Yeti's, Tumblers, Lunch boxes, Planners, Mugs, Key Chains, Cars, Coolers, Koozies, Phones, Laptops, T-shirts, Hoodies, baby and children clothes, a weekender bag,a wall in your home...You tell me what you want, and I will make it happen! All of our decals are waterproof, and made with premium quality, professional grade adhesive vinyl, rated to last up to 7 years outdoors! Please feel free to contact me before your purchase, if you have any questions about a listing, Shipping, Customization, or just need help with purchasing, please don't hesitate to message me. I am always happy to help you through the process :)) . THANK YOU SO MUCH for shopping, Have an AWESOME day!

***Please READ ALL policies and detailed information below!***
***********************************************************************
INFORMATION YOU NEED
1~ I use only professional grade high quality vinyl. It is water resistant, and rated to last up to 7 years outdoors, however I will not guarantee how long Your decal will last, as this depends
on how well you care for it.
2~ Vinyl decals are removable, but not reusable.
3~ Hand washing of tumblers is recommended, as detergents are very harsh,and WILL shorten lifespan of your decal.
4~ All items are made from a smoke/pet free home All items are handmade, so please remember that no two items are identical.
5~ There may be a slight difference between real colors, and perceived colors of an item due to the resolution of your monitor or phone screen. This is because there
are two different color types being displayed - RGB ( computer screen/mobile device) and CYMK (printer colors). All Pattern Vinyl I receive comes from a printer.
6~ I am not responsible for application flaws. Directions are listed below, and will be included with your order. Please message me if you have any questions about applying your decal. I
will be happy to help you.
*************************************************************
DIRECTIONS TO ORDER
1) Choose your preferences for the drop down boxes 2) Add your item to your cart 3) At checkout there will be a box labeled "Notes to Seller" leave your Information here!
A- Specific decal you want. (page name and decal # or letter)
B- Your Size and Color/pattern choice for you decal.
C- If ordering a monogrammed item, (First,Last,Middle) or your specific personalization. **If you are ordering a Name or Word decal, PLEASE NOTE Mary Kate <----This is TWO WORDS, so
2 items should be in your cart
D- Your Color choice for your Initials (monogram)
E- Your Font Choice.
*************************************************************
SHIPPING
(Please check available shipping options at checkout. If you are needing something not listed, please contact me before your purchase and I will be happy to help you.
~ I charge a $4.98 .shipping rate for all standard decals, weather you order 1 or 10. If you order consists of more than 10 decals, Please select the appropriate Shipping Rate
~ All items ship USPS first class mail
~ Orders are shipped to the address provided when checking out. Please make sure your address is correct at checkout to avoid shipping delays. You will be charged an additional
shipping fee if your item is returned to me due to incorrect address information. I only ship to the address you provide on your order, no changes will be made.
~ TWIST of FATE is NOT RESPONSIBLE for any shipment errors due to the USPS .***Once a package leaves our shop, we no longer have control of the delivery and cannot be held liable for
issues including, but not limited to, damages, delivery to the wrong address (by USPS), incorrect shipping address (provided by buyer), lost packages, or delays.
~ There is an option at checkout to purchase tracking, if you would like to do so. If you would like to add insurance, or have any other questions, please contact me before you purchase
and I will gladly help you
************************************************************
TURNAROUND / PROCESSING TIME
* Please Note Times listed below DO NOT INCLUDE WEEKENDS or HOLIDAYS. Processing time is the time from when you order, until I ship. This is not the time you will receive your
purchase , Typically, your order will be shipped as follows, and I always keep in contact with my customers, so you will be updated
* Decal~ 1-3 Days
* Home Décor~ 3 days - 2 week
* Clothing 3 days - 2 weeks
************************************************************
APPLICATION INSTRUCTIONS
1. Clean surface thoroughly (I use alcohol to prepare on tumblers and other flat surfaces alcohol will no damage)
2. Prepare the decal for application by firmly rubbing a squeegee or credit card across the clear transfer tape.
3. Peel the paper backing off the decal. (If the decal clings to the backing, slowly replace the paper backing and repeat step 2
4. Slowly place the decal onto the surface, and rub it in place firmly with a squeegee or credit card, trying not to leave any bubbles.
5. Slowly peel the clear transfer tape off at an angle. (Be careful not to pull the decal off the surface.)
6. Allow your decal to cure for 72 hours before use.
*************************************************************
*** DISCLAIMER ***
1~ There may be a slight difference between real colors, and perceived colors of an item due to the resolution of your monitor (or phone)due to the different color. That is because there
are two different color types being displayed - RGB ( computer screen/mobile device) and CYMK (printer colors). All Pattern Vinyl I receive comes from a printer.
2~ Due to the personalized nature of these items, as well as the thorough inspection before shipment, there are no returns or exchanges. Replacements/refunds will only be issued in
cases where there is a mistake MADE BY THE SHOP. I always send you a picture of your order once completed, before shipment. This is the time when you would tell me if there is
something you are not happy with. I will not ship your order until I have 100% satisfaction from you. If you tell me you love it, and then receive your order and tell me you want a refund,
this is a situation where most likely you will not receive one. If there is a defect in your item DUE TO MY ERROR, that was missed by you and I both, you will have 10 days from the date I
SHIP YOUR ORDER, to send it back to me, and I will remake your order and re ship it. However, typically there will be no refund. In special cases where we issue a refund where there is
NOT a mistake made by our shop, a 30% convenience fee will be assessed.
3~ All items are customized for you personally, and will not created until payment is received in full.
4~ By purchasing from Twist of Fate Boutique, you agree that you have read, understand, and agree to all of the information, policies, and terms listed above.
Thank You so much for you business, and God Bless
Welcome! :)
Customized Monograms are perfect for adding your own personal touch to anything you want. All of my listings are completely customized for you, weather you want a decal, or you want the decal on a shirt. YOU CHOOSE the colors, patterns, and type of vinyl YOU WANT for your purchase! Yeti's, Tumblers, Lunch boxes, Planners, Mugs, Key Chains, Cars, Coolers, Koozies, Phones, Laptops, T-shirts, Hoodies, baby and children clothes, a weekender bag,a wall in your home...You tell me what you want, and I will make it happen! All of our decals are waterproof, and made with premium quality, professional grade adhesive vinyl, rated to last up to 7 years outdoors! Please feel free to contact me before your purchase, if you have any questions about a listing, Shipping, Customization, or just need help with purchasing, please don't hesitate to message me. I am always happy to help you through the process :)) . THANK YOU SO MUCH for shopping, Have an AWESOME day!

***Please READ ALL policies and detailed information below!***
***********************************************************************
INFORMATION YOU NEED
1~ I use only professional grade high quality vinyl. It is water resistant, and rated to last up to 7 years outdoors, however I will not guarantee how long Your decal will last, as this depends
on how well you care for it.
2~ Vinyl decals are removable, but not reusable.
3~ Hand washing of tumblers is recommended, as detergents are very harsh,and WILL shorten lifespan of your decal.
4~ All items are made from a smoke/pet free home All items are handmade, so please remember that no two items are identical.
5~ There may be a slight difference between real colors, and perceived colors of an item due to the resolution of your monitor or phone screen. This is because there
are two different color types being displayed - RGB ( computer screen/mobile device) and CYMK (printer colors). All Pattern Vinyl I receive comes from a printer.
6~ I am not responsible for application flaws. Directions are listed below, and will be included with your order. Please message me if you have any questions about applying your decal. I
will be happy to help you.
*************************************************************
DIRECTIONS TO ORDER
1) Choose your preferences for the drop down boxes 2) Add your item to your cart 3) At checkout there will be a box labeled "Notes to Seller" leave your Information here!
A- Specific decal you want. (page name and decal # or letter)
B- Your Size and Color/pattern choice for you decal.
C- If ordering a monogrammed item, (First,Last,Middle) or your specific personalization. **If you are ordering a Name or Word decal, PLEASE NOTE Mary Kate <----This is TWO WORDS, so
2 items should be in your cart
D- Your Color choice for your Initials (monogram)
E- Your Font Choice.
*************************************************************
SHIPPING
(Please check available shipping options at checkout. If you are needing something not listed, please contact me before your purchase and I will be happy to help you.
~ I charge a $4.98 .shipping rate for all standard decals, weather you order 1 or 10. If you order consists of more than 10 decals, Please select the appropriate Shipping Rate
~ All items ship USPS first class mail
~ Orders are shipped to the address provided when checking out. Please make sure your address is correct at checkout to avoid shipping delays. You will be charged an additional
shipping fee if your item is returned to me due to incorrect address information. I only ship to the address you provide on your order, no changes will be made.
~ TWIST of FATE is NOT RESPONSIBLE for any shipment errors due to the USPS .***Once a package leaves our shop, we no longer have control of the delivery and cannot be held liable for
issues including, but not limited to, damages, delivery to the wrong address (by USPS), incorrect shipping address (provided by buyer), lost packages, or delays.
~ There is an option at checkout to purchase tracking, if you would like to do so. If you would like to add insurance, or have any other questions, please contact me before you purchase
and I will gladly help you
************************************************************
TURNAROUND / PROCESSING TIME
* Please Note Times listed below DO NOT INCLUDE WEEKENDS or HOLIDAYS. Processing time is the time from when you order, until I ship. This is not the time you will receive your
purchase , Typically, your order will be shipped as follows, and I always keep in contact with my customers, so you will be updated
* Decal~ 1-3 Days
* Home Décor~ 3 days - 2 week
* Clothing 3 days - 2 weeks
************************************************************
APPLICATION INSTRUCTIONS
1. Clean surface thoroughly (I use alcohol to prepare on tumblers and other flat surfaces alcohol will no damage)
2. Prepare the decal for application by firmly rubbing a squeegee or credit card across the clear transfer tape.
3. Peel the paper backing off the decal. (If the decal clings to the backing, slowly replace the paper backing and repeat step 2
4. Slowly place the decal onto the surface, and rub it in place firmly with a squeegee or credit card, trying not to leave any bubbles.
5. Slowly peel the clear transfer tape off at an angle. (Be careful not to pull the decal off the surface.)
6. Allow your decal to cure for 72 hours before use.
*************************************************************
*** DISCLAIMER ***
1~ There may be a slight difference between real colors, and perceived colors of an item due to the resolution of your monitor (or phone)due to the different color. That is because there
are two different color types being displayed - RGB ( computer screen/mobile device) and CYMK (printer colors). All Pattern Vinyl I receive comes from a printer.
2~ Due to the personalized nature of these items, as well as the thorough inspection before shipment, there are no returns or exchanges. Replacements/refunds will only be issued in
cases where there is a mistake MADE BY THE SHOP. I always send you a picture of your order once completed, before shipment. This is the time when you would tell me if there is
something you are not happy with. I will not ship your order until I have 100% satisfaction from you. If you tell me you love it, and then receive your order and tell me you want a refund,
this is a situation where most likely you will not receive one. If there is a defect in your item DUE TO MY ERROR, that was missed by you and I both, you will have 10 days from the date I
SHIP YOUR ORDER, to send it back to me, and I will remake your order and re ship it. However, typically there will be no refund. In special cases where we issue a refund where there is
NOT a mistake made by our shop, a 30% convenience fee will be assessed.
3~ All items are customized for you personally, and will not created until payment is received in full.
4~ By purchasing from Twist of Fate Boutique, you agree that you have read, understand, and agree to all of the information, policies, and terms listed above.
Thank You so much for you business, and God Bless
Reviews aren't loading right now. Try again later!
Payment options
Secure options
Accepts Etsy Gift Cards and Etsy Credits
Etsy keeps your payment information secure. Etsy shops never receive your credit card information.
Returns & exchanges
I gladly accept cancellations
Request a cancellation within:
12 hours of purchase
I don't accept returns or exchanges
But please contact me if you have any problems with your order.
FAQs
Yes...of course! I want you to be completely happy with your purchase, therefor I typically will send you a picture before I make it, and after it is made before I ship. I offer free digital previews and will work with you until you LOVE with the design!
I'm always here to help and I offer custom designs. Its as simple sending me a message with what you are looking for, and I would be happy to work with you
No deposits, No design fees.
We're working at lightning speed right now and our current processing time is only 1-3 business days. Once your order is complete it will ship out immediately via the USPS WITH tracking!
If you need it any quicker, please send me a message prior to ordering.
That part is easy! Every listing has a picture that shows the easy, step by step application instructions, and your order will include a copy inside your package.
Application and Care Instructions will be included with every purchase.
You can also find them in the description of the listing, and in the Q Quick version....Hand wash, do not soak, no harsh chemicals, not suitable for dishwasher or microwave.
CONTACT - How can I message Twist of Fate?
I want you to be able to get a hold of me quickly & easily! The easiest and quickest way is simply to contact me here on Etsy. Click the "Contact" by my picture at the top of the page, or click the little envelope :)
You may also reach me by email at TwistofFateDecor@gmail.com . Since customers are my #1 priority, I try my best to answer all messages ASAP!
Put the information in the NOTES TO SELLER box at checkout. If I don't have all details needed, no worries...I will message you to ensure you get exactly what you want! For the most specific directions to your listing, see the HOW TO ORDER section in the Item Details above. Still need help? Send me a message!
.
FOLLOW - How can I see when you post new designs or products?
Yayy!! I'm so glad you like our shop and want to see all our new designs and products! To stay up to date, be sure to FAVORITE our shop at the top of the page by clicking the heart by our logo. Then, when we post new items, our shop will show up on your homepage of Etsy when you log in!
Circle Monogrammed Decal,Yeti Decal,Monogrammed Yeti,Personalized Yeti,,Customized,Stickers,Sale,Gifts, Monogrammed Decal,Name Decal,Yeti
Ask a question
$4.49+
Free shipping to
United States
with $50 purchase from TwistOfFateBoutique. See item details below for sale terms.
Almost gone.

There's only

2

left.
Almost gone.

There's only 1 left.
---
Overview
Handmade item
Height: 0 Inches
Materials:

Professional Grade Adhesive Vinyl Decal, Transfer Tape, Application Instructions, Care Recomendations

Made to order
Feedback: 23 reviews
Favorited by: 27 people
Gift message available
Shipping & returns
Get it fast! Ready to ship in 1–3 business days.
From United States
There was a problem calculating your shipping. Please try again.
Zip or postal code
Please enter a valid zip code
Sorry, this item doesn't ship to
United States
.
Contact the shop
to find out about available shipping options.
Shipping upgrades available in the cart
No returns or exchanges

But please contact me if you have any problems with your order.