This facial mask is a mix of created by Mother Nature only the finest and effective for facial beauty Organic ingredients. Four pure and famous for their effectiveness cosmetic Clays are combined to deeply clean, purify and detoxify skin's derma layers. Five flowers and herbs will pass their healing floral power to your face and give it the glow similar to the sparkling dew on the first Chamomile petals on a fresh spring morning. Your new cleansed and hydrated skin will be grateful for this treat and will amaze you with its suppleness and softness.
Australian Pink Clay is ultimately balancing and helpful for stressed and the most sensitive skin, it helps to refine fine lines and improve texture.
French Green Clay is sun-dried and contains plenty of minerals, such as Iron, Magnesium, Silica, Calcium, Sodium and Potassium. It absorbs and removes impurities from the skin, stimulating blood flow to create healthy and glowing skin. It tightens pores, tones and refreshes the skin.
Rhassoul or Moroccan Clay is mined from fertile Atlas mountains in Morocco and due to its high level of ions exchange this clay has excellent dirt and toxin absorbing qualities. It has been proved in studies that Rhassoul clay helps to reduce dryness and flakiness and improves skin elasticity.
For even more power we added 5 super beauty herbs and flowers powders, each of them is exceptionally beneficial and healing for all skin types. All are certified organic and freshly grounded and mixed right before shipment.
1. Calendula is super herb for almost any skin type and beneficial for acne, scars, premature aging. It has anti-inflammatory, astringent, and antiseptic properties. Having natural saponin it is very hydrating and softening to the skin.
2. Chamomile has active ingredients - essential oils and flavonoids that are soothing to irritated and acnetic skin and help to heal tissues faster.
3. French Lavender, ah... besides it is one of the most fragrant and royal herbs, it has numerous skin benefits for acne, psoriasis, eczema sufferers. It reduces inflammation and local pain, prevents scarring, balances the production of sebum (skin's oil), and increases blood circulation.
4. Rose promotes younger looking, dewy, healthy skin and provides aid for irritated, inflamed and wrinkled complexion.
5. Peppermint is astringent, refreshing and antiseptic for skin. It reduces redness and dilated capillaries.
Potent Organic Rosehip seed oil is said to regenerate the skin, helps with burns, scars and fine lines, prevent the formation of new wrinkles and tone skin color.
Blend of organic Palmarosa and Ylang-Ylang essential oils makes you feel like in a royal, caring spa :)
Choose you size! Available in 1.7 oz (approximately 10 applications) ans 4 oz (approximately 28 applications).
You will Floral Clay Mask in a frosted glass jar with metal lid (jar is slightly different than is pictured), wrapped in biodegradable cellulose bag and tied with ribbon. If you would like to be gift wrapped as shown on the picture, let us know! We use green and eco-packaging for all of our products.
The sample is available for purchase too
http://www.etsy.com/listing/61278225/floral-clay-organic-mask-healing
__________________
How to use:
Scoop 1 tea spoon of Mask powder and mix it with the following liquids of your choice until creamy texture is reached. So activate it depending on skin type with:
Normal/Combination skin: water, aloe vera juice, tea.
Oily - water, aloe vera juice, egg white, toner, kombucha, tea.
Dry - water, egg yolk, yogurt, sour cream, honey.
This mask can be used 2-3 times per week.
Apply on your face. Avoid delicate eye area. Wait 10-15 minutes if you have a sensitive dry skin or up to 20 minutes for oily skin. Rinse with lukewarm water. Pat dry.
Now, touch your skin and enjoy :)
Also we have organic Facial Toners, so you may pick one as well and use it after you rinse off your mask to tighten the pores
https://www.etsy.com/shop/Herbolution/search?search_query=toner&order=date_desc&view_type=gallery&ref=shop_search
_______ Reviews from the customers:
"This mask feels amazing on the skin! My face felt clean and soft when I washed it off."
"wowzers this organic mask is AMAZING! i just did the mask it feels wonderful! i will be back for more items from your lovely store... thank you. Lisa"
"I am very pleased with the results! It instantly softens my skin and refines pores, and has really improved its texture. Erin."
"friendly & fantastic seller! loved this mask! it made my skin so soft & my cheeks look brighter! i will definitely be back for more..thank you so much! :) Gianna."
"It went on so easily and dried pretty fast. Rinsed off easily and my skin felt fantastic! Definitely getting this again once I run out. Kristeen."
"Received a sample of this mask with a previous purchase and I'm so thankful I did..... Actually ordered the full size as I was using it! Your face will never be softer, more genuinely clean, and you will glow glow glow :) Melissa."
"It was a WONDERFUL face mask. Shipped on time, smelled delicious, tightened my pores, got rid of all my blackheads... Will defiantly re-order before big events! Didn't overdry, didn't sting like some other clay mask's, felt amazing and was very effective. Joslynn.'
"This stuff is amazing! I originally ordered the sample and loved it so much I came back & bought the full size jar. I use it about 3 times a week and my face always feels so much afterwards. I love how it feels on too, you can feel it working its magic! I have sensitive acne prone skin and ever since I found Herbolution's facial products, my skin has cleared up quite a bit! Great products & customer service! Whitney."
"There is definitely enough product in this sample to supply probably 4-6 masks. Really great deal. I did have a few new zits the next morning (a few is not much for me as I have moderate acne anyways) but the second day after using the mask, the new spots went away my skin looked healthier in general. The fact that the spots came up and went away quickly to me simply indicates that this product helped to pull out and purge my skin rather than breaking me out. Great product ! Jasmine."
__________________
Pay attention:
*The mask can stain the fabrics - be careful
*If you overhold the mask the skin may be a bit pinkish, which will disappear in 10-20 minutes. It happens sometimes due to the increased blood flow
*Keep in dry cool place to prolong it's life
*Do not spill the water inside the jar to prevent clumping
_-_-_-_-_-_-_-_-_-_-_-_-_-_-
_-_-_-_-_-_-_-
Ingredients:
White clay, Australian Pink clay, French Green clay, Rhassoul Moroccan lava clay, Calendula*, Rose*, Chamomile*, Lavender*, Peppermint*, Rosehip seed oil*, essential oils of Palmarosa*, Ylang-Ylang, Rose, Geranium, Roman Chamomile.
* Certified Organic
_-_-_-_-_-_-_-
_-_-_-_-_-_-_-_-_-_-_-_-_-_-
_______________________________________________________
Also we have other facial masks you may take a look at:
Detox mask
https://www.etsy.com/listing/98467275
Pomegranate
https://www.etsy.com/listing/121751733
Dead sea Mud mask, premixed and ready to apply, (our best seller mask)
http://www.etsy.com/listing/60970396
Chocolate
https://www.etsy.com/listing/58464819
___________________________________________________________
Remember:
buying 100% Natural - you support your health;
buying Organic - you support our soil;
buying Eco-friendly - you support our environment;
buying from Herbolution - you support all of the above at once.
Buy consciously. Live happy.
_______________________________________________________
_______________________________________________________
(c)Copyright 2009-2017. All rights for pictures, graphics and description on
www.etsy.com/shop/herbolution
and www.herbolution.com are reserved.
Learn more about the shop and process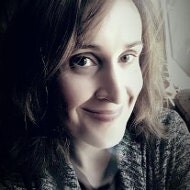 Veronika
Organic Facial Mask - softening, nourishing pores, blackheads detox - Vegan Natural - Floral Clay
---
Listed on Feb 26, 2017
6832 views