SOLD - FAMOUS vintage book Gone with the Wind by Margaret Mitchell, undated edition with unusual/unique & striking cover art, Southern epic
Description
There is no other book like this one.

Gone with the Wind is one of the most amazing books in the English language. I'll just say that here and now. And I have to say also before I get into it: it is a crazy love triangle of a book, at its core, though it is many other things, and IF YOU LOVE PRIDE AND PREJUDICE and you haven't read this book, you make no sense in the world and you need to read it right now to fix that.

RIGHT NOW.

Haha okay so now -- this story is classic and famous for a reason, and this edition is unique and hard to find. I was able to find a few (two I think?) under different years because it is undated, so it is hard to research, but one had a large rip in the front of the jacket like someone bit a piece off, and the others were more or less the same but a bit "bargain-bin"-y, I don't know how else to describe that. This one was just better.

One important point is this edition's cover is unusual and simple and sort of minimalist-cool. Among so many other editions and dust jackets, this one captures the story's time period in a stark way with that solid yellow on the black old-timey font, big and bold and striking. You also have to love the delicate, unassuming and beautiful illustration, small and below it, of the main characters, their faces undefined and Scarlett with her back turned from the reader, her dress poofed up and fanned out in that Southern style that permeates the whole book so skillfully. You feel transported while reading it, like you live in the South and in that period and in those ostentatious houses with your tea and your frilly dresses (or if you are a guy, with your polished shoes and buttoned up jackets with tailored with coat-tails) and it's just so real of a feeling--that's what good writing does to you. And Margaret Mitchell wrote a good, good book with this one. And everybody knows it :)

Story aside (I'll quote some of my favorite bits below, but you can see I put up a lot of pictures of different parts of the text because they exemplify the power of Mitchell's dynamic writing and compelling characters) you have to consider this book physically, too. Artistic cover, check. Awesome novel, check. Physical book? Well... if you collect different editions especially, you'll want this copy. You pick it up and feel the weight of it (over a thousand pages!) in your hands and run your fingers over the clean, unripped and well-preserved (even without being in plastic) cover, and it just radiates a sort of special literariness (yes I'm surprised that's a word too).

I don't know -- I love a few of the other editions of this work too, but this one has something "other" to it. You'll only understand that if you buy it, though. :)

Here are some standout quotes to give you a sense of what you'll read if you pick this book up, and haven't read it before, or if you're just itching to get your hands on this copy and read it again:

--"Perhaps - I want the old days back again and they'll never come back, and I am haunted by the memory of them and of the world falling about my ears."

--"Well, my dear, take heart. Some day, I will kiss you and you will like it. But not now, so I beg you not to be too impatient."

--"I've always had a weakness for lost causes once they're really lost." (this one really resonates with me)

And FOR ALL THOSE PRIDE AND PREJUDICE AND MR DARCY LOVERS: "Forgive me for startling you with the impetuosity of my sentiments, my dear Scarlett—I mean, my dear Mrs. Kennedy. It cannot have escaped your notice that for some time past the friendship I have had in my heart for you has ripened into a deeper feeling, a feeling more beautiful, more pure, more sacred. Dare I name it you? Ah! It is love which makes me so bold!"

And here's the straight information you may be looking for:

-Title: Gone with the Wind
-Author: Margaret Mitchell
-Cover artist: Leo Manso
-Format: Hardcover, maroon boards, unique/unusual/undated edition, paper dust jacket with large text and illustration on front in green and black on yellow, illustration of southern flag in black on wide spine with title above, quotes on back praising the book with publisher's name and address on the bottom, inside front jacket lap has plot of novel and back inside jacket flap has description of Margaret Mitchell and ends with "And it can still be said: There never was such a book as Gone with the Wind."
-Condition: Near mint!
-Publisher: The Macmillan Company
-Date published: Undated (research indicates late 60s or early 70s but this could be off as the pages that claim this give no evidence. Further investigation could possibly date it but I am very busy and will have to put that on the back burner for now!)
-Copyright: 1964 Stephens Mitchell
-Provenance: No signature or date to indicate where this book came from, and it was donated in a random box of things some months or years ago in a small bookstore in my hometown, so the bookseller couldn't tell me anything either. Sorry! I got it this past month, August 2017 in Groton CT.
-Pricing: I priced this book based on the many other copies I could find of other editions, and then used the few copies of THIS edition that I did find to make the ultimate price. However, this condition seemed to me to be better than those, so it is worth more than the others. :)
There is no other book like this one.

Gone with the Wind is one of the most amazing books in the English language. I'll just say that here and now. And I have to say also before I get into it: it is a crazy love triangle of a book, at its core, though it is many other things, and IF YOU LOVE PRIDE AND PREJUDICE and you haven't read this book, you make no sense in the world and you need to read it right now to fix that.

RIGHT NOW.

Haha okay so now -- this story is classic and famous for a reason, and this edition is unique and hard to find. I was able to find a few (two I think?) under different years because it is undated, so it is hard to research, but one had a large rip in the front of the jacket like someone bit a piece off, and the others were more or less the same but a bit "bargain-bin"-y, I don't know how else to describe that. This one was just better.

One important point is this edition's cover is unusual and simple and sort of minimalist-cool. Among so many other editions and dust jackets, this one captures the story's time period in a stark way with that solid yellow on the black old-timey font, big and bold and striking. You also have to love the delicate, unassuming and beautiful illustration, small and below it, of the main characters, their faces undefined and Scarlett with her back turned from the reader, her dress poofed up and fanned out in that Southern style that permeates the whole book so skillfully. You feel transported while reading it, like you live in the South and in that period and in those ostentatious houses with your tea and your frilly dresses (or if you are a guy, with your polished shoes and buttoned up jackets with tailored with coat-tails) and it's just so real of a feeling--that's what good writing does to you. And Margaret Mitchell wrote a good, good book with this one. And everybody knows it :)

Story aside (I'll quote some of my favorite bits below, but you can see I put up a lot of pictures of different parts of the text because they exemplify the power of Mitchell's dynamic writing and compelling characters) you have to consider this book physically, too. Artistic cover, check. Awesome novel, check. Physical book? Well... if you collect different editions especially, you'll want this copy. You pick it up and feel the weight of it (over a thousand pages!) in your hands and run your fingers over the clean, unripped and well-preserved (even without being in plastic) cover, and it just radiates a sort of special literariness (yes I'm surprised that's a word too).

I don't know -- I love a few of the other editions of this work too, but this one has something "other" to it. You'll only understand that if you buy it, though. :)

Here are some standout quotes to give you a sense of what you'll read if you pick this book up, and haven't read it before, or if you're just itching to get your hands on this copy and read it again:

--"Perhaps - I want the old days back again and they'll never come back, and I am haunted by the memory of them and of the world falling about my ears."

--"Well, my dear, take heart. Some day, I will kiss you and you will like it. But not now, so I beg you not to be too impatient."

--"I've always had a weakness for lost causes once they're really lost." (this one really resonates with me)

And FOR ALL THOSE PRIDE AND PREJUDICE AND MR DARCY LOVERS: "Forgive me for startling you with the impetuosity of my sentiments, my dear Scarlett—I mean, my dear Mrs. Kennedy. It cannot have escaped your notice that for some time past the friendship I have had in my heart for you has ripened into a deeper feeling, a feeling more beautiful, more pure, more sacred. Dare I name it you? Ah! It is love which makes me so bold!"

And here's the straight information you may be looking for:

-Title: Gone with the Wind
-Author: Margaret Mitchell
-Cover artist: Leo Manso
-Format: Hardcover, maroon boards, unique/unusual/undated edition, paper dust jacket with large text and illustration on front in green and black on yellow, illustration of southern flag in black on wide spine with title above, quotes on back praising the book with publisher's name and address on the bottom, inside front jacket lap has plot of novel and back inside jacket flap has description of Margaret Mitchell and ends with "And it can still be said: There never was such a book as Gone with the Wind."
-Condition: Near mint!
-Publisher: The Macmillan Company
-Date published: Undated (research indicates late 60s or early 70s but this could be off as the pages that claim this give no evidence. Further investigation could possibly date it but I am very busy and will have to put that on the back burner for now!)
-Copyright: 1964 Stephens Mitchell
-Provenance: No signature or date to indicate where this book came from, and it was donated in a random box of things some months or years ago in a small bookstore in my hometown, so the bookseller couldn't tell me anything either. Sorry! I got it this past month, August 2017 in Groton CT.
-Pricing: I priced this book based on the many other copies I could find of other editions, and then used the few copies of THIS edition that I did find to make the ultimate price. However, this condition seemed to me to be better than those, so it is worth more than the others. :)
Reviews aren't loading right now. Try again later!
Payment options
Secure options
Accepts Etsy Gift Cards and Etsy Credits
Etsy keeps your payment information secure. Etsy shops never receive your credit card information.
Returns & exchanges
I don't accept returns, exchanges, or cancellations
But please contact me if you have any problems with your order.
Learn more about the shop and process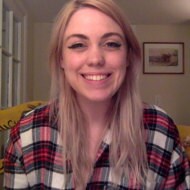 Colleen Lynch
FAQs
Absolutely! I'm willing to do anything to get this book to you, but I will not write on it. If it is not in the condition you want, I know preservation techniques and will certainly oblige as best I can. You just need to let me know.
I will wrap the book any way you want. It is special and so are you, you deserve it! I will also write cards, include photographs, anything you'd like that would make this transaction more, well, you.
I won't tell you how to care for your book, but as to how they are cared for now, they are housed in two places -- some are wrapped in plastic in my main room in the part of the house that used to be a quaint B&B, lined on lovely old wooden bookshelves; others are stacked in piles or leaning on cool, creative and different bookends all round the room, and all are given care, attention, and kept away from my dog :)

Others sit in my library, in built-in authentic 1800s wooden and glass-door library shelves that line the walls in a secluded room in a historic home on the shore. With vintage, warm lamplights over the tiny marble fireplace, the library's windows catch plenty of sunlight--the books are in good homes and will arrive undamaged.
If the book comes later than expected this does not mean it was sent late. Every book is sent within 1-3 business days, unless one of the days is a Sunday, then it could be an extra day. This applies to International orders as well, but they might take longer to get to you than in-country orders. If there is a problem, please bring it up with UPS or see Etsy's policies.
I am more than willing to hunt down a specific book for you. This can take time, however, and would be a matter of personal back-and-forth on the site so you would have to keep in contact. There is no guarantee. I'm good at finding things however, and if I cannot find it to sell to you myself I will direct you to where I can find it online, if I can.

Important to note, however, that I may have it in my holdings already so it ALWAYS helps to check in with me. Listings come up continually, and it may just be waiting here to get processed and put up.
Contact me directly via the site and I will do my absolute best to help correct it. There should be no problems.
Always willing to make new friends and take on new jobs or opportunities -- this business does not stop me from working a full or part time job, and I am currently looking, so please contact me! Dempseylynch@gmail.com. I am definitely interested in talking with you and love meeting new people (especially book lovers of course).
Sure! Although the books are priced the way they are and are worth that amount based on a lot of factors (condition compared to others available online, if there are any available online or if it is the only one, age and whether it is signed or special in some way, etc.) I am always willing to hear you out as to why you think the books price is off, and work with you as best I can. I cannot guarantee the price will change, that is bad for my business, but I will listen to you. Don't be afraid to reach out. The worst that can happen is I will say no.

I put the reasons behind my pricing method for each item at the end of the listing so check that out if you're curious too :)
SOLD - FAMOUS vintage book Gone with the Wind by Margaret Mitchell, undated edition with unusual/unique & striking cover art, Southern epic
Ask a question
Almost gone.

There's only

1

left.
Almost gone.

There's only 1 left.
---
Shipping & returns
Get it fast! Ready to ship in 1–3 business days.
From United States
There was a problem calculating your shipping. Please try again.
Zip or postal code
Please enter a valid zip code
Sorry, this item doesn't ship to
United States
.
Contact the shop
to find out about available shipping options.
Shipping upgrades available in the cart
No returns or exchanges

But please contact me if you have any problems with your order.