This lesson shows you one way to wrap an un-drilled stone point (though you can use a drilled stone if you like). This particular style gives the finished pendant an old world feel, especially if oxidized.


Skill Level:
Intermediate

Materials:
• 13" of 22 ga Round Soft Wire
• 11' of 30 ga Round soft Wire
• 1 Stone Point (For this tutorial I am using one that measures 8mm wide and 31mm long – you can use a different, but you will need more or less wire depending on the stone)
• 18g Jump Ring (the inside diameter must be large enough to accommodate the thickness of the wire plus the cord or chain you plan to use with the pendant)



Tools:
• Chain nose pliers
• Round nose pliers
• Wire cutters
• Flat nose pliers

File will be available as an instant download after payment has cleared.

©Donna Spadafore, Gailavira Jewelry.

This tutorial is intended for use by one person only. Please do not share this tutorial with anyone else. Distribution of this tutorial is not allowed without express written consent from the author. If you wish to use the design in this lesson, or a derivative of the design in this lesson, to teach a class you must first contact the author for permission.

If you are an individual, independent jewelry artist you may use this lesson to make jewelry for sale. You may not use this lesson to mass produce items for a commercial operation. You may not have other people make pieces for you based on this design for you to sell.

Derivatives of this tutorial (instructions for a design that is derived from the design in this tutorial) are not allowed without written consent from the author.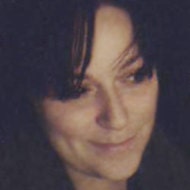 Donna
Summer Sale - 10% off - Prison of Enchantment - Wire Wrap Technique for Un-drilled Gemstone Points Wire Wrapping Tutorial
Listed on Jul 22, 2016
2080 views