Here are some recipes for dishwasher detergent you can make yourself. We did the searching for you and found these to be the most popular recipes. Feel free to use them and let us know how it goes!

Please feel free to just copy and save them to your computer. All links where we found recipes are listed.
~~~~~~~~~~~~~~~~~~~~~~~~~~~~~~~~~~~`
From: http://www.recipezaar.com/recipe/Homemade-Dishwasher-Detergent-91963
2 cups (change servings and units)
Ingredients:
* 1 cup washing soda (crystals)
* 1 cup borax
* 2-3 drops perfumed oil (optional)

Directions
1. Place all ingredients in the bowl of a food processor.
2. Process until washing soda crystals are reduced to powder.
3. Store in airtight container.
4.Use 1- 2 tablespoons per load in your dishwasher.
5.(To save even more money, substitute Rinse Aid with white vinegar.).

~~~~~~~~~~~~~~~~~~~~~~~~~~~~~~~~~~~~~
From: http://diynatural.com/simple-effective-jabs-homemade-dishwasher-detergent-rinse-agent/

5 SIMPLE INGREDIENTS

* 1 – 55 ounce box of Arm & Hammer® Super Washing Soda = $3.99 Many people seem to be finding this cheaper than me, I suppose I'll have to shop around.
* 1 – 76 ounce box of 20 Mule Team® Borax = $4.99 People seem to be finding this much cheaper than me too.
* 1 – 48 ounce box of coarse Kosher Salt = $1.99 I cook with kosher salt as well.
* 1 – 2 ounce container of food-grade Citric Acid = $1.15 You can find this online or at your local brewery or specialty beer store. If you cannot find this you can substitute 10-15 lemon Kool-aid envelopes per batch **the small unsweetened ones**, if you use any other flavor you could easily color the inside of your dishwasher (you need 10-15 envelopes to equal the 1-2oz of straight citric acid.) If you do not use some form of citric acid… you will most likely have the cloudy residue left that most "green" cleaners leave.
* 1 – gallon of White Vinegar = $1.79 Yet another excellent use for a nearly universal cleaning agent.

COST BREAKDOWN & SAVINGS

Prior to making our own, we were using Palmolive eco+ liquid detergent. Here is the breakdown in cost analysis:

* borax | 76oz = 4.99 | 8oz=.53/batch
* washing soda | 55oz = 3.99 | 8oz=.57/batch
* citric acid | 2oz = 1.15/batch
* kosher salt | 48oz = 1.99 | 2oz= .08/batch
* total for 32 oz = $2.33/batch
* white vinegar (as rinse agent) | 1gal = 1.79 | 4oz=.06/fill

(**note** you only need to use 1 rounded tablespoon of this homemade detergent per load. If you feel it necessary… you may use a heaping tablespoon, but I do not.)

* Palmolive® eco+ gel 75 ounce detergent – $3.79 – 28 loads = $0.14 per load
* Jabs Homemade powder 32 ounce detergent – $2.33 – 50 loads = $0.05 per load

Here are the cost savings for my homemade rinse agent that goes along with this recipe:

* FINISH® JET-DRY® Rinse Agent 4.22 ounce solution – $3.99 – 1 fill = $3.99 per fill
* White Vinegar as a Rinse Agent 1 gallon solution – $1.79 – 1 fill = $0.06 per fill

That is a savings of 6650% on an effective rinse agent! Sounds too good to be true… but it is indeed true!

Not only am I getting my rinse agent for just pennies & cutting my costs by more than half, (I do not count time spent as cost because it is fun, educational, & useful for both you & me) there are also many other benefits of homemade products which I chronicle in an article on FiveCentNickel.com.
A SIMPLE RECIPE & MAKING OF A BATCH

Each batch yields 32 ounces of resulting product which you should store in some type of container you were going to dispose of. I suggest something 1 gallon size or smaller so you can fit it under your kitchen sink; old coffee cans work great.

1. Start with these 5 ingredients: (listed above)
2. Into a 32 ounce container – add 1/2 cup of borax:
3. Add 1/2 cup of washing soda:
4. Add 1/4 cup of citric acid:
5. Add 1/4 cup of kosher salt:
6. Put the lid on & shake it up good:
7. Fill "Rinse Aid" compartment with white vinegar:

When you do a load use 1 tablespoon of detergent per load (you can use a heaping tablespoon if you feel the need, but I do not).

This detergent will clump together but it doesn't matter… just scoop out your tablespoon & forget about the clumps! It clumps because of the citric acid.

There you have it folks!

Simple, easy, fast, & efficient homemade laundry detergent.

~~~~~~~~~~~~~~~~~~~~~~~~~~~~~~~~~~~~~~~~~~~~~~~~`

From: http://planetgreen.discovery.com/home-garden/diy-eco-dishwasher-detergent.html

Ingredients in Homemade Dishwasher Detergent


Your environmentally friendly dishwasher detergent is going to have four main ingredients.

* Washing Soda—This stuff has been around forever. It is a natural substance, made from salt and limestone. Scientifically it is known as sodium carbonate. It cuts grease on anything and can be used for many (if not most) of the cleaning projects in your home. Arm and Hammer puts it out in the United States. If you can't find it at your grocers you can find it on Amazon and other places online.

* Borax—Borax occurs naturally in the environment and can be mined as well as created in a lab. It is toxic in concentrated amounts, and you should keep it out of the reach of children. You can find it by the laundry detergent; Borateem is one brand.

* Kosher Salt—Kosher salt is a pure salt. I use it for cooking because the food tastes cleaner. It it what my recipe calls for, I am not sure why.

* Citric acid—You can buy food grade citric acid like Fruit Fresh or just use unsweetened lemonade packets.

Recipe for Homemade Dishwasher Detergent

+ 1 cup Washing soda

+ 1 cup Borax

+ ½ cup salt

+ ½ cup citric acid

Mix together and store tightly covered in a Mason Jar. Use one tablespoon per load. Add vinegar to the rinse dispenser for the best results.

~~~~~~~~~~~~~~~~~~~~~~~~~~~~~~~~~~~

From: http://www.thenewhomemaker.com/natural-dishwasher-powder

The formula
Here, after much experimenting, is the formula for dishwashing powder.

In a plastic container with a firmly fitting lid, mix:
1 cup borax (20-Mule-Team Borax, available in any supermarket)
1 cup baking soda
1/4 cup salt
1/4 cup citric acid (available in brewing stores among other places--if you haven't tracked it down yet but must try this formula, use two packets of Lemonade-Flavored Kool-Aid, ONLY lemon, or you'll dye your dishwasher! and ONLY unsweetened Kool-Aid!)
30 drops citrus essential oil--lemon, grapefruit, orange, tangerine, or a mixture

Put all of it in the container, shake it up.

To use, put a tablespoon or so into each cup of your dishwasher. I've found I no longer have to use the scrubbing cycle but can get by fine with the short cycle, thus saving even more money. On average, it looks like this is about 8 cents a load compared with Cascade at 22 cents a load. Compare it with EcoVer or Seventh Generation and it's a steal. I have also started putting some of this in a shaker canister--the one I have we got at a restaurant supply, it's aluminum and was made for popcorn salt. I use it to clean my sink and anything else that I'd normally use Bon Ami on. Works great, and the essential oil makes it smell fantastic.

~~~~~~~~~~~~~~~~~~~~~~~~~~~~~~~~~`

****MicroMops does not guarantee the effectiveness of any of these recipes. Use as your OWN RISK!
Learn more about the shop and process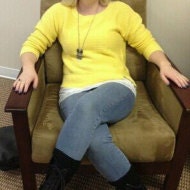 Heather Harper
Dishwasher Detergent Recipes- PIF- Pay It Forward
---
Overview
Handmade item
Material:

email

Ships worldwide from

United States

Feedback: 364 reviews
Favorited by: 60 people