This Twitter Time-Saving Guide will show you how to use your Twitter account time effectively for your business without the need to sit at the computer 24/7. It will take you through several tools/programs step-by-step with images showing you how to automate a lot of what you need to do on Twitter to be seen and heard.
Some of the programs are entirely free, like scheduling tweets across all time zones, but others are paypable, like automatically sending out direct messages to new followers. I stipulate exactly which programs are free and which are payable and how much they cost.
This Guide is not specific to Etsy, it is designed to bring you followers and traffic no matter what or where you are marketing.
This is an extensive Guide. It does not simply tell you that these programs are available but it shows you step-by-step how to set up accounts and how to use them. We hold your hand through each process.
You will learn:
- the best way to set up an account for optimum effect
- how to use your background effectively as a marketing tool
- twitter 'speak' and what it means
- which tools to use for minimum effort
- how to gain followers
- what you should tweet about
- avoiding the pitfalls
- how to retweet automatically
- how to automate sending a welcome message
- how to schedule your tweets
- finding your target market
- how to get added to lists
- how to use the Twitter search
- feeding your tweets to your Facebook page
- twitter dashboards for ease of use
We run an artists'/crafters' community site to which we have been able to drive a lot of traffic to and we are getting new members consistently each and every day, predominately from Twitter.
One of our Twitter account was started on 4th January 2010 and we now have over 44700+ followers. You can check it out here http://www.twitter.com/craftori
>>>>>Once purchase is made through paypal, your guide will be made available. <<<<<
You may also be interested in our other traffic driving Guide
http://www.etsy.com/listing/57604804/drive-traffic-to-online-shops-marketing
Currently we have a special price for both the Twitter and StumbleUpon Guides if you purchase them together
http://www.etsy.com/listing/57631167/internet-marketing-tools-twitter-and
_____________________________________________________
What some of our Clients say about our Guides:
¤ Fantastic! Everyone who wants to succeed on Etsy needs these guides!
¤ Excellent customer service and contact. Lots of info to read through here will be
interesting to put some suggestions into action.
¤ A real find and an Etsy must have. Thank you!
¤These are great! Very useful! Thank you!
¤ Quick service. Lots of great information. Good tool to have.
¤ Quick delivery! Very helpful information.
¤ Thanks for being so professional
______________________________________________________
This Guide is copyrighted. It cannot be copied in its entirety or in part or passed on to a third party.
Learn more about the shop and process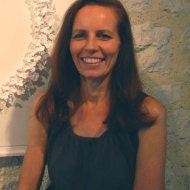 Cathy
How to Use Twitter for Business Time-Saving Guide - Learn How to Use Twitter Effectively For your Online Shop or Website
---
Listed on Feb 2, 2017
14057 views