1523 Sales
|
On Etsy since 2009
Details
June 2017 BOGO Sale: Buy 1 Reiki Course and get 1 Free at equal or less price. Just type in notes to seller at checkout which course you'd like to receive for free or email the address on your invoice, and it will automatically get sent to you in 24hrs. Sale ends on June 30th at midnight EST.



Example on How to use the Sale: Buy level II course and get level I or III for Free. Have questions contact me here

Modern Guide to Reiki, Reiki level One Course with Certification

What you'll receive:

•Learn level 1 Usui Reiki, how to give Reiki to self. You'll receive the course manual in pdf format available for immediate download .

•Become certified in Reiki level I. After course work is completed, then your certificate will be emailed to you for free.

•Learn at your own pace, as this is a 5 week home study course. The course is designed for you to take it week by week, faster or slower if you wish---there's no rush.

•Receive an mp3 Chakra balancing meditation called "Angel & Goddess Chakra Balancing meditation", written and narrated by me, available for immediate download.

•Receive an mp3 Prayer Affirmation for Attracting Good Health, written and narrated by me, available for immediate download.

•Receive a personalized Distant Reiki Level 1 attunement from me, as well as a reiki level I attunement sent through video on demand to watch again and again, and take at your own convenience.

•Listed in the directory on my website http://kristinmarierodriguez.com as a Reiki Professional.

•Receive unlimited support for any questions you may have about the subject of Reiki.

Thank you for looking. :)

Angel Blessings,
Kristin Marie Rodriguez
http://kristinmarierodriguez.com/



F.A.Q's for Reiki Homestudy Course

What is Reiki?

Reiki is a technique that originated in Japan. It helps to reduce stress, as well as promotes healing both physically and mentally.

Reiki is Universal life energy. To better understand the meaning of Reiki I'll break down the word. Rei means "universal, or all encompassing and knowing. Ki means life force energy and is the same thing as Chi in Chinese. The energy is channeled from the practitioner and sent to the recipient through "laying of the hands", either by an in-person session and/ or distant healing. Anyone can receive Reiki, which includes both people and pets; as long as the individual is open and willing to receive the energy. During the session the recipient may feel a tingling sensation, a sense of feeling calm and relaxed, fall asleep, etc. After, the session the body goes through a cleansing and releases toxins. It's highly recommended that water is consumed to rehydrate the body. Although, every person has a different experience with Reiki both before and after, which is completely normal since everyone has different areas in their life or body that must be healed.


What are the Benefits of taking a homestudy course vs. an in-person Reiki Course?

A home study course can provide some of the following:
•Learn at your own pace
•Learn at the comfort of your own home
•Affordable and flexible pricing
•On-going, continual Support
•Gain Certification
•Listed in a Directory

With an in-person course:
•You have to learn all of the material in 1 or 2 days.
•limited support
•Have to pay $500 to $ 1,0000 for one level of Reiki

Similarities: The material learned from both an in-person and home study course is the same, the attunements are the same and to the same symbols. A homestudy course is just as effective as an in-person course. What it really comes down to when choosing to learn Reiki is 1.) what method do you feel comfortable learning-in? What environement do you feel a better learner in? And 2.) Choose a Reiki Master Teacher you're drawn to, feel comfortable learning from, and feel you can grow with.

Is this Course Accredited?
Yes, this course is accredited by World Metaphysical Association and American Council of Holistic Healers.



Who am I:

My name is Kristin Marie Rodriguez. I'm a certified Usui Reiki Master and Teacher. I trained with Reiki Master Allison Dahlhaus in 2006. I'm also a member of INHA (International Natural Healers Association) and IARP (International Association of Reiki Professionals). In addition, I obtained my license as an Ordained minister with The Church of Spiritual Humanism in 2007.

I've been practicing Reiki for many years now and would love to pass on the knowledge that I've learned to others, as well as help others on their Reiki journey.

Lineage: Mikao Usui, Chujiro Hayashi, Hawayo Takata, Phyllis Furmoto, Claudia Hoffman, Mary Shaw, Christine Henderson, Bruce Way, Ariane McMinn, Mona Kalaf, Allison Dahlhaus, Kristin Marie Rodriguez.

To learn more about me please feel free to visit my etsy about page or website at http://www.kristinmarierodriguez.com/

Important disclaimer: Reiki can never do harm. Reiki is not a substitute for medical treatment. I do not diagnose medical conditions. However, Reiki is a wonderful adjunct to regular medical care.

Legal Disclaimer: None of my material in my reiki courses can be copied, reproduced, resold without my consent. If any attempt is taken of copying my course material, outline, or mp3's, then necessary legal actions will be taken against you. Not, to mention that any form of copying is not only legally wrong, but also karmically wrong, so don't create bad karma for yourself, instead be your own authentic self and don't try to emulate other spiritualists.

***By law you have to be 18 years old, when ordering you're consenting that you're.

Copyright. 2010-2017. All rights reserved. Kristin Marie Rodriguez
June 2017 BOGO Sale: Buy 1 Reiki Course and get 1 Free at equal or less price. Just type in notes to seller at checkout which course you'd like to receive for free or email the address on your invoice, and it will automatically get sent to you in 24hrs. Sale ends on June 30th at midnight EST.



Example on How to use the Sale: Buy level II course and get level I or III for Free. Have questions contact me here

Modern Guide to Reiki, Reiki level One Course with Certification

What you'll receive:

•Learn level 1 Usui Reiki, how to give Reiki to self. You'll receive the course manual in pdf format available for immediate download .

•Become certified in Reiki level I. After course work is completed, then your certificate will be emailed to you for free.

•Learn at your own pace, as this is a 5 week home study course. The course is designed for you to take it week by week, faster or slower if you wish---there's no rush.

•Receive an mp3 Chakra balancing meditation called "Angel & Goddess Chakra Balancing meditation", written and narrated by me, available for immediate download.

•Receive an mp3 Prayer Affirmation for Attracting Good Health, written and narrated by me, available for immediate download.

•Receive a personalized Distant Reiki Level 1 attunement from me, as well as a reiki level I attunement sent through video on demand to watch again and again, and take at your own convenience.

•Listed in the directory on my website http://kristinmarierodriguez.com as a Reiki Professional.

•Receive unlimited support for any questions you may have about the subject of Reiki.

Thank you for looking. :)

Angel Blessings,
Kristin Marie Rodriguez
http://kristinmarierodriguez.com/



F.A.Q's for Reiki Homestudy Course

What is Reiki?

Reiki is a technique that originated in Japan. It helps to reduce stress, as well as promotes healing both physically and mentally.

Reiki is Universal life energy. To better understand the meaning of Reiki I'll break down the word. Rei means "universal, or all encompassing and knowing. Ki means life force energy and is the same thing as Chi in Chinese. The energy is channeled from the practitioner and sent to the recipient through "laying of the hands", either by an in-person session and/ or distant healing. Anyone can receive Reiki, which includes both people and pets; as long as the individual is open and willing to receive the energy. During the session the recipient may feel a tingling sensation, a sense of feeling calm and relaxed, fall asleep, etc. After, the session the body goes through a cleansing and releases toxins. It's highly recommended that water is consumed to rehydrate the body. Although, every person has a different experience with Reiki both before and after, which is completely normal since everyone has different areas in their life or body that must be healed.


What are the Benefits of taking a homestudy course vs. an in-person Reiki Course?

A home study course can provide some of the following:
•Learn at your own pace
•Learn at the comfort of your own home
•Affordable and flexible pricing
•On-going, continual Support
•Gain Certification
•Listed in a Directory

With an in-person course:
•You have to learn all of the material in 1 or 2 days.
•limited support
•Have to pay $500 to $ 1,0000 for one level of Reiki

Similarities: The material learned from both an in-person and home study course is the same, the attunements are the same and to the same symbols. A homestudy course is just as effective as an in-person course. What it really comes down to when choosing to learn Reiki is 1.) what method do you feel comfortable learning-in? What environement do you feel a better learner in? And 2.) Choose a Reiki Master Teacher you're drawn to, feel comfortable learning from, and feel you can grow with.

Is this Course Accredited?
Yes, this course is accredited by World Metaphysical Association and American Council of Holistic Healers.



Who am I:

My name is Kristin Marie Rodriguez. I'm a certified Usui Reiki Master and Teacher. I trained with Reiki Master Allison Dahlhaus in 2006. I'm also a member of INHA (International Natural Healers Association) and IARP (International Association of Reiki Professionals). In addition, I obtained my license as an Ordained minister with The Church of Spiritual Humanism in 2007.

I've been practicing Reiki for many years now and would love to pass on the knowledge that I've learned to others, as well as help others on their Reiki journey.

Lineage: Mikao Usui, Chujiro Hayashi, Hawayo Takata, Phyllis Furmoto, Claudia Hoffman, Mary Shaw, Christine Henderson, Bruce Way, Ariane McMinn, Mona Kalaf, Allison Dahlhaus, Kristin Marie Rodriguez.

To learn more about me please feel free to visit my etsy about page or website at http://www.kristinmarierodriguez.com/

Important disclaimer: Reiki can never do harm. Reiki is not a substitute for medical treatment. I do not diagnose medical conditions. However, Reiki is a wonderful adjunct to regular medical care.

Legal Disclaimer: None of my material in my reiki courses can be copied, reproduced, resold without my consent. If any attempt is taken of copying my course material, outline, or mp3's, then necessary legal actions will be taken against you. Not, to mention that any form of copying is not only legally wrong, but also karmically wrong, so don't create bad karma for yourself, instead be your own authentic self and don't try to emulate other spiritualists.

***By law you have to be 18 years old, when ordering you're consenting that you're.

Copyright. 2010-2017. All rights reserved. Kristin Marie Rodriguez
Downloads
File delivery
Your files will be available to download once payment is confirmed.
Here's how.
Payments
Secure options
Accepts Etsy Gift Cards and Etsy Credits
Etsy keeps your payment information secure. Etsy shops never receive your credit card information.
Currently I accept payments throught paypal or credit card direct payment.
Returns & exchanges
Due to the nature of the services offered I don't offer refunds for services; mostly because I can't undo the amount of time and energy I put into the reading or session. All Courses, Readings, and Products are non-refundable.
Learn more about the shop and process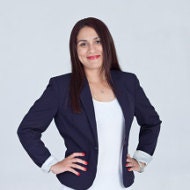 Kristin Marie Rodriguez
Accredited Reiki Level I Course, homestudy course with Certification available for immediate download
---
Shop similar items from sellers around the world