You get one of everything listed below! Thinking about adding a mineral makeup collection to your boutique, shop, store, or are you a makeup artist looking for a new line?

Here is your ultimate starter collection!
You can get your store name on the top of the labels, no label to put your own on, or my Pink Quartz Minerals logo label.

******************************
Customer Feedback: The very best make up I have ever ever tried!!! So much better than all other mineral make up! Very sheer and long lasting. Foundation, veil, blush, glow, eyeshadow and marsh corrector all work fantastically well into the skin and stay in place all day! The kabuki brush is very high quality and much softer than others I´ve tried before. My skin is sensitive and easily gets red when irritated but feels and looks so much better with this make up than any other kind of make up i´ve ever tried.I can feel the make up actually soothing and protecting my skin! This is the stuff I have been looking for since I started wearing make up! Love the fact that it's vegan and not animal tested almost as much as the fantastic result I get wearing it! Fast shipping and good contact with seller also!
*******************

You get 1 each of the following foundations in a 20 gram size jar (3.5 grams of foundation each jar):

Alabaster
Parchment
Icing
Sonnet
Cream
Bliss
Chablis
Grace
Oasis
Mirage
Almond
Divinity
Cherish
Charisma
Sand
Ecru
Ginger
Twilight

1 each of the following blushes and bronzers in a 10 gram size jar (1.5 grams of makeup in each jar):

Red Quartz
Honey Quartz
Desert Quartz
Wild Current
Poppy Quartz
Cedar Rose
Rose Quartz
Dusty Peach
Pink Quartz
Pink Sky
Mango Wisp
Wood Blush
RIO GLOW
LONDON BRONZER
VERSAILLES GLOW
WALNUT BRONZER
EXOTIC BRONZER
MATTE BRONZER
DREAMY BRONZER
FIREFLY GLOW
FAWN BRONZER
POSY GLOW
STARRY GLOW
TEAK BRONZER

1 each of the following concealers and correctors in a 10 gram size jar (2 grams of makeup in each jar)
Marsh Corrector
Goldenrod Corrector
Jade Corrector
Light Concealer
Medium Concealer
Dark Concealer

10 jars of Translucent Veil in a 20 gram size jar (3.5 grams of veil each jar)

1 each of the following eye shadows and eyeliners in a 5 gram size jar (1 gram of makeup in each jar) (177 total)

Abyss
Amber
Anonymous
Apricot
Aronia
Beholden
Beige
Bemused
Black Orchid
Black Steel
BlackEye
Blue Ray
Bluing
Bronze Medal
Camo
Cane
Castle
Cerise
Chameleon
Charcoal
Charming
Chase
Cherry Sky
Cloudy
Concrete
Confetti
Copper
Copper Peach
Copper Red
Coral Rose
Cotton Candy
Crowned
Dark
Dark Chocolate
Delight
Descend
Diamond
Dragon
Dream Dust
Ebonurgundy
Ecstasy
Elvenwood
Enchantress
Eros
Fairy Wing
Falcon
Fern
Fir
Fire Opal
Forest Green
Frosty Plum
Garland
Garnet
Ghost
Gold
Gold Lime
Gold Medal
Gold Ore
Golden Amber
Golden Gate
Grayet
Green Luster
Green Sheen
Green Bean Casserole
Grizzly
Harmony
Haze
Hazelnut
Hollyberry
Hot Cocoa
Hulla Blue
Imperial Garnet
Iris Lace
Jack Frost
Jet Black
Karmic Red
Kettle
Kiss
Kjsagender
Lagune
Lavender
Lavender Crème
Lemon Peach
Lemon Tree
Lotus
Mais
Marigold
Mauve
Mermaid
Midnight Blue
Mint Dilly
Mistletoe
Moody Blue
Moor
Naked Frost
Nectarine
New Leaf
Night
Night Dust
Nuance
Ocean Blue
Old Gold
Olive
Orange Crème
Orange Fizz
Original Pink
Palm Pattern
Pandysmonium
Peach Granita
Peachblow
Peach Mamba
Peachy Green
Pearl Blue
Pearl White
Peridot
Petal
Piney
Pink Slip
Plum Brown
Plumbelina
Prince
Prism
Prissy
Pumpkin Sand
Rapture
Razzle
Ribbon
Ripe Raspberry
Roasted Grape
Romance
Rose Gold
Rosey Ice
Ruby Tuesday
Rusee
Saddle
Sea Crystal
Secret
Seven Seas
Silver
Silver Medal
Sky Blue
Smoked Orange
Soft Brown
Soft Violet
Sparkling Sand
Spring Green
Spruce
Starry Eyed
Strawberry Dream
Sugarplum
Summer Gold
Sunshine
Surprise
Sweet
Tassled
Taupe
Thistle
Toile
Tulip
Tupelo Honey
Turquoise
Utopia
Velvet
Vice
Violette
Vivid
Wannabe
Water Lily
Whisper
White Lights
Wing
Winter Bamboo
Winter Mountain
Winter Sunshine
Wisteria
Wrap
Yoboistic

5 Large Vegan Kabuki Brushes- Professional
5 Baby Vegan Kabuki Brushes
10 Eye Shadow Brushes
10 Dual Eyeliner/ Eye Shadow Brushes
5 Powder /Blush Brushes


Plus you will get 5 tubes of each of 5 different flavor/colors of my Lipstick balm, as well as assorted lip balms in jars.
Learn more about the shop and process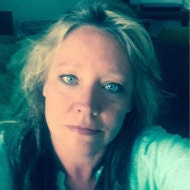 Doree
Sale One of Everything Complete Mineral Makeup Starter Collection for Makeup Artists Wholesale Private Label
---
Overview
Handmade item
Materials:

a mica, b titanium dioxide, c zinc oxide, d iron oxide, e tin dioxide, f ultramarine blue, g kaolin clay

Ships worldwide from

United States

Feedback: 7034 reviews
Favorited by: 40 people