Experience a silky smooth facial skin, hydrated and protected from outer environment. Let Mother Nature help you be beautiful again.
This serum contains 90% certified organic ingredients and as always 100% natural.
An exquisite blend of precious oils and plant powers work together to restore your face tissues and revivify thirsty cells.
Potent Organic Rosehip seed oil is said to regenerate the skin, helps with burns, scars and fine lines, prevent the formation of new wrinkles and tone skin color.
Organic Jojoba Oil, besides being high in vitamin E, is very similar to human sebum (body oil secretion) that protects skin and keeps it supple and benefits wrinkled skin.
Organic Meadowfoam oil forms a moisture barrier and assists the skin with preventing moisture loss. In addition it has mild Ultra-violet protection properties.
This serum is an excellent "hydrator" for your face and neck, doesn't leave an oily residue, is absorbed very fast. Just few golden drops of it - that's all you need for your face and neck to make a wonder and moisturize dry tender skin. Leaves your face so soft, smooth and delightfully scented.
Recommended for all skin types, especially for premature aging, dry and weathered face and neck.
Comes in a beautiful frosted glass 1 oz pump bottle, wrapped in biodegradable cellophane bag. We don't use any plastic containers for our products to provide the purest and cleanest products possible, contains no chemicals that most plastic containers may leach into oil.
Smaller, 8ml or 2ml sizes are listed here
https://www.etsy.com/listing/223447288
-_-_-_-_-_-_ Reviews from the customers: -_-_-_-_-_-_
"I had this wrong perception that "serum" was greasy and was meant for people 30+. Well, I'll throw my hands up in the air and admit that I was wrong. It is one of my favorite serums I've tried so far. This serum has a luxurious texture that you usually get (and expect) from the high end brands. It penetrates deeply into skin, makes skin feel soft, moisturized and perks up sluggish complexion in mere seconds. Hil'Lesha."
"Simply lovely. Smells and feels so nice without being greasy. Tara."
"Love this too! At first I thought it might be a bit greasy...boy was I wrong. This serum is the best facial moisturizer I've ever used. Hours later my face still feels silky soft and moisturized :) And it's all eco-friendly! Erin."
"This serum is exactly what I needed. In this winter weather, it allows me to wear my mineral makeup, on top, all day without morphing into "old lady face". [ When powder settles into dry creases ie: forehead, smile lines - ew. ] Now I can go back to being twenty one ... ahem. Josephine."
"I'm in love!! This is the absolute best product I have tried for the dry skin on my face.. I wash my face with the cleansing grains, then use just a drop of this serum and it keeps my face smooth and fresh looking all day long! I'm so glad you recommended this, I'm telling everyone I know how great it is! Jennifer."
"LOVE the serum!! thank you so so much! will be back for all the rest of your products!! Patricia."
"As always - best Facial Serum (or even moisturizer) I've ever used! I love that you now offer it in a larger size :) Erin." (return customer).
"Thanks for making a trial size for me to try. Not many sellers will do this. I love this facial serum - its not too dry nor too oily. Leaves my skin soft and smooth. Cindy."
"A lot of vegan moisturizers that I've tried feel greasy or heavy on my face. This one is light, airy, and absorbs rather quickly! I have oily skin, and so far oil production has stayed under control while I've maintained a moisturized face! Jessarae."
"Most serums and moisturizers break me out badly, but this, oh this I will keep in my skin care regime for life, it is light yet very moisturizing for my sensitive/acne prone skin, I feel like it quenches my skins thirst! What an awesome thing I have been looking for something like this for along time!:) Thanks Sasha and Veronika! Tiffany."
"Your Golden Purity Facial Serum is fantastic!! A little goes a long way and it isn't greasy at all!! I had actually debated about buying it because I thought it seemed a bit pricey but I'm so glad that I did!! I love it!! And I love how it makes my skin feel!! =) Thanks for yet another perfect product!! =) Cassidy."
"Great seller - very quick to communicate and very accommodating. The same day I asked, they made me a special sample of this serum so I could try it. Reeeally fast shipping. The product - great! When it came and I saw it, I thought it was going to be too greasy/oily - but it's totally not! It's very smooth and moisturizing and it made my skin really soft. The scent is mild as well. Thank you! Cassandra."
"this is a terrific product. you just need one or two drops, and it smooths on easily with damp fingertips. my skin feels smoother and a bit brighter. it also has a wonderful natural fragrance that doesn't interfere or overwhelm. i love this product; it's a great value. Ann."
"I love love the purity serum, don't hesitate just buy the big size you will absolutely love it, its like feeding your skin all the nutritional things it needs :) thats the way I describe it! Tiffany." (return customer).
"Golden purity serum: this is luxurious and a little goes a long way, I feel like it's a happy tonic for my skin! Christi."
"This serum is so delightful. Only two small drops are necessary for my face to be nourished and moisturized. The smell is also light and pleasant. great product! Vivian."
"I love this serum. I have combo skin (really dry in parts and really oily in other) and it works great for me. Not greasy at all. And super fast shipping as usual. Thank u! Cassandra."
"This is a fantastic moisturizer, soaks right in and does not leave a greasy feel. Only a drop or two goes along way. Denise."
"One of my new favorite sellers! I love this product and herbolution expresses all the best in a great seller and company. Professional, friendly, great communication, and thoughtful yet wonderful product and as long as they are in business, they have a customer in me. Thank you for the special gift and I look forward to trying more of your products. So many thanks! And for buyers out there..try the serum! It's fabulous...my skin NEVER felt like this from store bought creams and lotions. Try it...go on... Julie."
"Love this moisturizer! I use the chamomile and calendula facial grains, the toner with pine, fir, seaweed and aloe and this moisturizer! perfect combination for acne prone skin! Thanks a million! Jackie."
"This facial serum is a miracle for my skin. it keeps my face refreshed and moisturized, and when paired with one of Herbolution's cleansing grains, it keeps my skin healthy and blemish free! Vivian." (repeat buyer)
"this facial serum really does feel good on your skin. I love how it just soaks in quickly and leaves my face feeling so soft and silky. I first used a full pump worth of oil, but that turned out to be way too much for my skin, so now I use just a small drop and it does wonders for my skin. Awesomely economical for such a luxuriant oil. Oh, and they do ship very, very fast. Thanks for the samples of facial cleansing grains; I'll probably be getting more of those next time. Allison."
"I agree with all the positive feedback written about this serum. It is absolutely wonderful! It makes the skin super smooth and works well on dry skin. Fast shipping from great sellers! Thank you:) Indeborg."
"I can never say enough about this awesome seller and their products. I will always be a customer...I am 55 years old and almost daily I get a complement about my skin and I believe it has a lot to do with herbolution. Thank you! Julie" (multiple repeat buyer).
"When I first applied this I looked in the mirror and thought, oh no - greasy face! But after a minute or two is absorbed in and my skin felt soft and supple. I found it to be a good base for makeup, too. Jody."
"It took me a while to finally break down and spend the money on this product but I'm SO glad I did. My face is super soft and it smells delicious! It goes on like liquid silk and absorbs pretty quickly so it's not greasy on your face. Kristeen."
"I really love this serum. I wanted to try it for a while to see how my skin reacts to it and the results were amazing. It's very smooth and has never caused my face to break out, it only makes my skin feel very soft and supple. Love it!!! Elizabeth."
"My friend went nuts over this--she says it's fantastic. Cathy."
"I really was skeptical about the size, but people are right. A little does go a very long way. This will last me forever. Not only that, but it absorbs quickly and even though it seems oily at first, it really isn't. I didn't get why it was called a "cream" when it looks like a liquid, but it is kind of a middle ground between the two. Smells great, also. My skin doesn't work well with moisturizers, but even my acne prone skin loves this stuff, and it keeps my face nice and soft throughout the day. No more dry skin! :) Sherry."
"My mom and I use this and it's perfect!! I've always had a problem with having very dry and peally skin under my eyes, nothing ever worked. but this actually got rid of it! My skin feels so smooth. Agnieszka."
"Returning customer and this will be my only place for facial products! I can't say enough how amazing this moisturizer is and all of their products. I use the grains, toner, moisturizer and floral mask and it's like magic. I no longer have dry flaky full skin and black pores around my nose. So soft and clean! In in love :) thank you so much Sasha and Veronika for your kind communication anytime I have a question and sending the surprise samples to try on my orders. Too sweet. Best etsy shop I have ever worked with. It is obvious how much they care by the attention to detail packaging and responding to customers messages. I could go on and on :) thank you both for giving me a boost of confidence when I see my face on the mirror now. Megan."
"love this serum! i have very dry skin (especially during the winter) and any lotions i tried never seemed to last moisture (even the really expensive high-end stuff)! This serum kept my skin silky soft for hours and hours and I never felt like i needed to reapply. i will be buying this again :D Anca."
"Second order,I just love this serum.I have tried other organic serums and this is the BEST! Leaves skin so soft and glowing. Emilie."
"I wasn't sure how this product would work for my skin, which is dry and sensitive with Rosacea, but it sounded lovely so I had to give it a try! The bottle is glass, the ingredients natural and vegan. I use it every day now and love the feel. The bottle dispenses the perfect amount from the bottle for my face and neck too. The initial reaction I had was that it was going to be too oily for my taste, because, well, it is mostly made of oils. However, once you rub it in, your skin feels very soft without any greasiness. I'd say that is a pretty wonderful accomplishment. I'll be back for more! Shanna."
"Bought this. Used it. LOVE it. What it does to my skin is incredible...softer, moister, younger looking. The end. Carol."
"I am blown away at this serum! It's an amazing product. Makes my skin baby soft and I think you should do a larger size for the whole body! and I love the fact that you put it in a bottle and take that extra step to make sure you are dispensing a quality product in every way. Thank you!! Laurinda."
"This is my second order for this serum! Absolutely love it. It has changed my skin dramatically. I have combo skin with occasional breakouts. I was using a lot of department store products and this has changed the way I look at expensive skincare from department stores. Thank you Herbolution, I love all your products! Dee."
"I have been a huge fan of this shop for quite some time and not surprisingly, this item is amazing! I used it as soon as I got the package and my face already feels amazing. Clean and polished and perfect. Most moisturizers sit heavy and leave my skin wanting more after a few hours, but this, just perfect for all day. Took exactly a week to get here. Which seems like forever but only because I wanted to get my hands on this! Very reasonable processing/shipping time and exceptional products. Thanks y'all! Leah."
Read the review of this product on our customer's blog here: http://heartoflittlejane.blogspot.com/2011/07/first-etsy-buy.html
________________________________________________________
How to use:
Use every morning after regular washing your face.
Pump up drop or two and gently spread over your face and neck, avoiding eye area. This serum is temperature sensitive - thicker in colder conditions and thinner in warmer. If the serum is not coming out of the pump it means you need to put it in warmer temperature to liquefy.
________________________________________________________
Pay attention:
* Storing in dark and cool place will help to maintain freshness longer
* Discontinue to use if any irritation occurs
* Avoid eye area
* Please read list of ingredients before you buy in order to see whether you are allergic to some contents of this product
* Try to keep away from sun and excessive heat
* We do not use plastic, that's why most of our containers are made of glass. BE CAREFUL when handling glass bottles, they are fragile
* Keep away from children, product contains concentrated oils
* Pregnant women should advice with their physician whether they could use products with strong aromas and concentrated ingredients
* Keep lid tightly closed, to keep contents away from moist and water, as it shortens product life
* For external use only
_______________________________________________________
~~~~~~~~~~~~~~~~~~~~SHIPPING~~~~~~~~~~~~~~~~~
We ship within 1-7 business days. Some items are ready to ship and other need to be made to order, so we kindly ask you to understand this and allow extra time if this the case with your order. This is husband and wife business and there are only 2 of us working at Herbolution and we always try to do be as fast as we can in processing orders. If you want to know when your order can be shipped - contact us and we will give you the estimate. So, please, take this into consideration BEFORE placing an order.
We ALWAYS refund the shipping overcharge after the package is shipped. It happens very often if you grab more than 1 item. So, if you worry about enormously high shipping - there is a big chance that there IS the overcharge which will be refunded later on. Note, that we charge the small handling fee for packing materials as well (like peanuts, tissues, boxes).
Happy shopping!
~Sasha & Veronika.
___________________________________________________________________
Remember:
buying 100% Natural - you support your health;
buying Organic - you support our soil;
buying Eco-friendly - you support our environment;
buying from Herbolution - you support all of the above at once.
Buy consciously. Live happy.
_______________________________________________________
_______________________________________________________
(c)Copyright 2009-2015. All rights for pictures, graphics and description on
www.etsy.com/shop/herbolution
and www.herbolution.com are reserved.
Learn more about the shop and process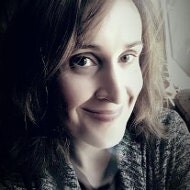 Veronika
Organic Facial Serum - Natural Vegan Moisturizer for all skin types - Golden Purity.
---
Overview
Handmade item
Materials:

organic rosehip seed oil, certified organic jojoba oil, candelilla wax, non gmo vitamin e, organic essential oils of chamomile, organic meadowfoam oil, blend of essential oils

Ships worldwide from

United States

Feedback: 9654 reviews
Favorited by: 1473 people
Listed on Feb 20, 2017
20773 views