1 BUNDLE of White CHEESECLOTH
100% BIO Degradable Enviromentally FRIENDLY Cotton
36 inches x 10 yards. #50 grade

Plain weave, weight 30 to 36 gm/sq. m; yarn count 26 warp yarns by 22 fill yarns; minimum per 25 mm, 49 yarns, minimum 625 sq. mm; width 90 cm (35.4 in.) minimum;

SOFT ~~ REUSABLE ~~ MULTI PURPOSE ~ MANY USES~~

GREAT FOR COOKING, CANNING, CRAFTS, POLISHING, STAINING WOOD, & ART WORK

Great for most cleaning applications. Wonderful for cleaning the car too!!

GREAT COOKING TOOL (I use it to make jelly & to strain broths etc. My favorite recipe is for a fish boil w/ veggies & smoked sausage YUM!!!) We try to make this a couple times every summer.

The whole family loves the food & the time together.

HERE ARE SOME OTHER USES FOR CHEESECLOTH FOUND ON THE INTERNET:

Remove turkey stuffing with ease
To keep turkey dressing from sticking to the bird's insides, pack the dressing in cheesecloth before you stuff it into the turkey's cavity. When the turkey is ready to serve, pull out the cheesecloth and the stuffing will slide out with it.

Make a homemade butterfly net....the kiddies love this one.
Just sew cheesecloth into a bag and glue or staple it to a hoop formed from a wire coat hanger -- and send the kids a-hunting. Or make a smaller cheesecloth net for when you take the kids fishing and let them use it as a bait-net to catch minnows. For an inexpensive Halloween costume, wrap a child in cheesecloth from head to toe and send your mini-mummy out to collect candy.

Convert a colander into a strainer
If you can't find a strainer when you need one, a colander lined with cheesecloth will serve in a pinch.

Cut vacuuming time
Here is a neat, time-saving way to vacuum the contents of a drawer filled with small objects without having to remove the contents. Simply cover the nozzle of your vacuum cleaner with cheesecloth, secured with a strong rubber band, and the vacuum will pick up only the dust.

Reduce waste drying herbs
When drying fresh herbs, wrap them in cheesecloth to pre-vent seeds and smaller crumbled pieces from falling through.

Picnic food tent
Keep bugs and dirt away from your picnic food serving plates. Wrap a piece of cheesecloth around an old wire umbrella form and place it over the plates. Use a hacksaw to remove the umbrella handle and tack the cheesecloth to the umbrella ribs with a needle and thread.

Cover the end of your clothing steamer to prevent water from dripping on your clothes. This tip was received from a customer who got the tip from a seamtress.
Make instant festive curtains

Great for making a Mummy costume for Halloween. Google (How to make a mummy Halloween costume from cheesecloth.) You will have to estimate how much cheesecloth it will take I can not do that from my end.

Brighten any room with inexpensive, colorful, and festive cheesecloth curtains. Dye inexpensive cheese-cloth (available in bulk from fabric vendors) in bright colors and cut it to the lengths and widths you need. Attach clip-on café-curtain hooks and your new curtains are ready to hang.

I AM SURE THERE ARE A MULTITUDE OF OTHER USES FOR THIS VERSITILE FABRIC. IF YOU WOULD LIKE TO SHARE HOW YOU USE CHEESECLOTH WE WOULD LOVE TO HEAR FROM YOU.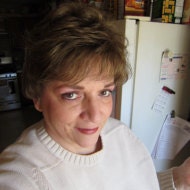 Deb
Cheesecloth Gauze 10 Yards 50 Weight Butter Muslin 36 inches Wide
Listed on Aug 29, 2016
3305 views