Pocket pendant, Taschenbaumler, charm, key ring, pin up, mug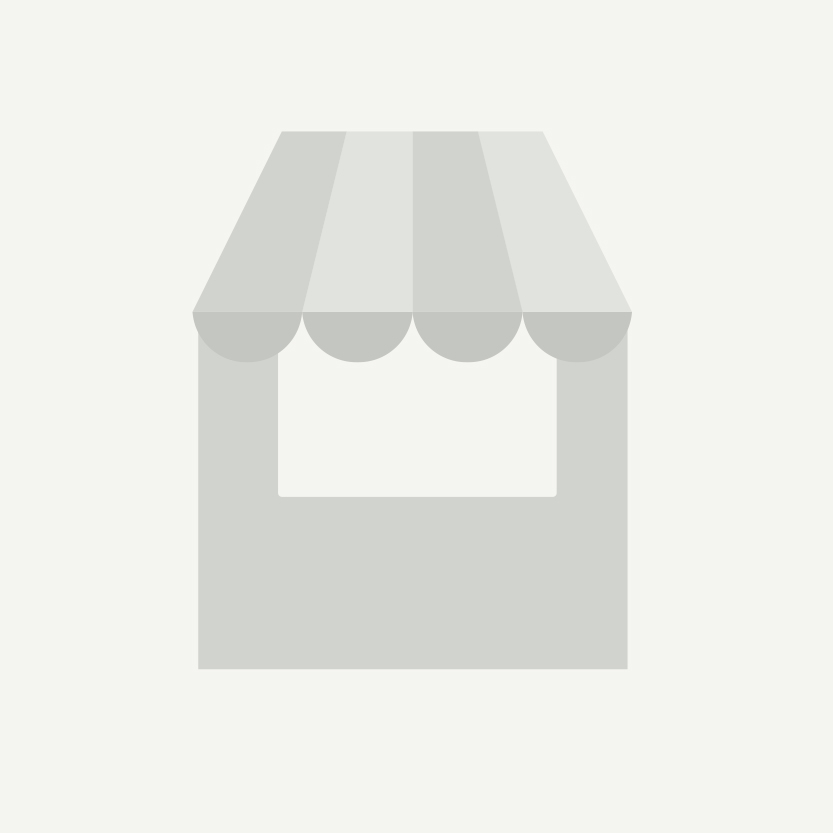 Description
Sorry, we could not translate this listing to English.
This Taschenbaumler gives your handbag a new look and is also always an eyecatcher. It consists of a bottle cap with an erotic pin up girl, a small key ring and a cup of black synthetic leather. You can of course also use this pendant as a key fob.

Also, he would be a nice gift or souvenir. For example, we ship the trailer in a organza bag, a nicely patterned paper bag or a transparent pouch-at no extra charge. Please let us know your choice of order by mail.

Length including key ring: 13 cm
Reviews aren't loading right now. Try again later!
Payment options
Secure options
Accepts Etsy Gift Cards and Etsy Credits
Etsy keeps your payment information secure. Etsy shops never receive your credit card information.
Buyers are responsible for any customs and import taxes that may apply. I'm not responsible for delays due to customs.
Returns & exchanges
I gladly accept returns and exchanges
Contact me within:
14 days of delivery
Ship items back within:
21 days of delivery
I don't accept cancellations
But please contact me if you have any problems with your order.
The following items can't be returned or exchanged
Because of the nature of these items, unless they arrive damaged or defective, I can't accept returns for:
Custom or personalized orders
Perishable products (like food or flowers)
Digital downloads
Intimate items (for health/hygiene reasons)
Terms & Conditions and Right of Withdrawal
Allgemeine Geschäftsbedingungen und Kundeninformationen /
Datenschutzerklärung
I. Allgemeine Geschäftsbedingungen
§ 1 Grundlegende Bestimmungen
(1) Die nachstehenden Geschäftsbedingungen gelten für alle Verträge, die Sie mit uns als Anbieter ( Christian Ley)
über die Internetplattform etsy schließen. Soweit nicht anders vereinbart, wird der Einbeziehung gegebenenfalls von Ihnen verwendeter eigener Bedingungen widersprochen.
(2) Verbraucher im Sinne der nachstehenden Regelungen ist jede natürliche Person, die ein Rechtsgeschäft zu
Zwecken abschließt, die überwiegend weder ihrer gewerblichen noch ihrer selbständigen beruflichen Tätigkeit
zugerechnet werden kann. Unternehmer ist jede natürliche oder juristische Person oder eine rechtsfähige
Personengesellschaft, die bei Abschluss eines Rechtsgeschäfts in Ausübung ihrer selbständigen beruflichen oder gewerblichen Tätigkeit handelt.
§ 2 Zustandekommen des Vertrages
(1) Gegenstand des Vertrages ist der Verkauf von Waren.
(2) Wird ein Artikel von uns bei etsy eingestellt, liegt in der Freischaltung der Angebotsseite bei etsy das
verbindliche Angebot zum Abschluss eines Kaufvertrages zu den in der Artikelseite enthaltenen Bedingungen.
(3) Der Kaufvertrag kommt über das Online-Warenkorbsystem wie folgt zustande:
Die zum Kauf beabsichtigten Waren werden im "Warenkorb" abgelegt. Über die entsprechende Schaltfläche in
der Navigationsleiste können Sie den "Warenkorb" aufrufen und dort jederzeit Änderungen vornehmen. Nach
Auswahl der Zahlungsart und Aufrufen der Seite "Zur Kasse gehen" oder "Mit PayPal kaufen" erfolgt die Eingabe
der persönlichen Daten sowie der zahlungsartbezogenen Daten. Abschließend werden nochmals alle Bestelldaten auf der Bestellübersichtsseite angezeigt. Soweit Sie als Zahlungsart ein Sofortzahl-System (z.B. PayPal oder Sofortüberweisung) nutzen, werden Sie zunächst auf die Webseite des Anbieters des Sofortzahl-Systems weitergeleitet. Abschließend werden Sie zurück
zu etsy auf die Bestellübersichtsseite geleitet.
Vor Absenden der Bestellung haben Sie die Möglichkeit, auf der Bestellübersichtsseite sämtliche Angaben nochmals zu überprüfen, zu ändern (auch über die Funktion "zurück" des Internetbrowsers) bzw. den Kauf abzubrechen.
Mit dem Absenden der Bestellung über die entsprechende Schaltfläche erklären Sie rechtsverbindlich die
Annahme des Angebotes, wodurch der Kaufvertrag zustande kommt.
(4) Die Abwicklung der Bestellung und Übermittlung aller im Zusammenhang mit dem Vertragsschluss
erforderlichen Informationen erfolgt per E-Mail zum Teil automatisiert. Sie haben deshalb sicherzustellen, dass
die von Ihnen bei uns hinterlegte E-Mail-Adresse zutreffend ist, der Empfang der E-Mails technisch sichergestellt
und insbesondere nicht durch SPAM-Filter verhindert wird.
§ 3 Individuell gestaltete Waren
(1) Sie stellen uns die für die individuelle Gestaltung der Waren erforderlichen geeigneten Informationen, Texte
oder Dateien über das Online-Bestellsystem oder spätestens unverzüglich nach Vertragsschluss per E-Mail zur
Verfügung. Unsere etwaigen Vorgaben zu Dateiformaten sind zu beachten.
(2) Sie verpflichten sich, keine Daten zu übermitteln, deren Inhalt Rechte Dritter (insbesondere Urheberrechte,
Namensrechte, Markenrechte) verletzen oder gegen bestehende Gesetze verstoßen. Sie stellen uns ausdrücklich von sämtlichen in diesem Zusammenhang geltend gemachten Ansprüchen Dritter frei. Das betrifft auch die Kosten der in diesem Zusammenhang erforderlichen rechtlichen Vertretung.
(3) Wir nehmen keine Prüfung der übermittelten Daten auf inhaltliche Richtigkeit vor und übernehmen insoweit
keine Haftung für Fehler.
(4) Soweit in der jeweiligen Artikelbeschreibung angegeben, erhalten Sie von uns eine Korrekturvorlage übersandt, die von Ihnen unverzüglich zu prüfen ist. Sind Sie mit dem Entwurf einverstanden, geben Sie die Korrekturvorlage durch Gegenzeichnung in Textform (z.B. E-Mail) zur Ausführung frei. Eine Ausführung der Gestaltungsarbeiten ohne Ihre Freigabe erfolgt nicht.
Sie sind dafür verantwortlich, die Korrekturvorlage auf Richtigkeit und Vollständigkeit zu überprüfen und uns
etwaige Fehler mitzuteilen. Wir übernehmen keine Haftung für nichtbeanstandete Fehler.
§ 4 Zurückbehaltungsrecht, Eigentumsvorbehalt
(1) Ein Zurückbehaltungsrecht können Sie nur ausüben, soweit es sich um Forderungen aus demselben Vertragsverhältnis handelt.
(2) Die Ware bleibt bis zur vollständigen Zahlung des Kaufpreises unser Eigentum.
§ 5 Gewährleistung
(1) Es bestehen die gesetzlichen Mängelhaftungsrechte.
(2) Bei gebrauchten Sachen beträgt die Gewährleistungsfrist abweichend von der gesetzlichen Regelung ein Jahr
ab Ablieferung der Sache. Die Fristverkürzung gilt nicht:
für uns zurechenbare schuldhaft verursachte Schäden aus der Verletzung des Lebens, des Körpers oder
der Gesundheit und bei vorsätzlich oder grob fahrlässig verursachten sonstigen Schäden;
soweit wir den Mangel arglistig verschwiegen oder eine Garantie für die Beschaffenheit der Sache
übernommen haben.
(3) Als Verbraucher werden Sie gebeten, die Sache bei Lieferung umgehend auf Vollständigkeit, offensichtliche Mängel und Transportschäden zu überprüfen und uns sowie dem Spediteur Beanstandungen schnellstmöglich mitzuteilen. Kommen Sie dem nicht nach, hat dies keine Auswirkung auf Ihre gesetzlichen
Gewährleistungsansprüche.
§ 6 Rechtswahl
(1) Es gilt deutsches Recht. Bei Verbrauchern gilt diese Rechtswahl nur, soweit hierdurch der durch zwingende Bestimmungen des Rechts des Staates des gewöhnlichen Aufenthaltes des Verbrauchers gewährte Schutz nicht entzogen wird (Günstigkeitsprinzip).
(2) Die Bestimmungen des UN-Kaufrechts finden ausdrücklich keine Anwendung.

_______________________________________________________________________________________
II. Kundeninformationen
1. Identität des Verkäufers
Christian Ley
Rüdesheimer Str.33
14197 Berlin
Deutschland
Telefon: 017649944610
E-Mail: Loewenstolz@freenet.de
Alternative Streitbeilegung:
Die Europäische Kommission stellt eine Plattform für die außergerichtliche Online-Streitbeilegung (OS-Plattform)
bereit, aufrufbar unter .
https://ec.europa.eu/odr
2. Informationen zum Zustandekommen des Vertrages
Die technischen Schritte zum Vertragsschluss, der Vertragsschluss selbst und die Korrekturmöglichkeiten
erfolgen nach Maßgabe der Regelungen "Zustandekommen des Vertrages" unserer Allgemeinen
Geschäftsbedingungen (Teil I.).
3. Vertragssprache, Vertragstextspeicherung
3.1. Vertragssprache ist deutsch.
3.2. Der vollständige Vertragstext wird von uns nicht gespeichert. Vor Absenden der Bestellung können die Vertragsdaten über die Druckfunktion des Browsers ausgedruckt oder elektronisch gesichert werden. Nach Zugang der Bestellung bei uns werden die Bestelldaten, die gesetzlich vorgeschriebenen Informationen bei
Fernabsatzverträgen und die Allgemeinen Geschäftsbedingungen nochmals per E-Mail an Sie übersandt.
4. Wesentliche Merkmale der Ware oder Dienstleistung
Die wesentlichen Merkmale der Ware und/oder Dienstleistung finden sich im jeweiligen Angebot.
5. Preise und Zahlungsmodalitäten
5.1. Die in den jeweiligen Angeboten angeführten Preise sowie die Versandkosten stellen Gesamtpreise dar. Sie beinhalten alle Preisbestandteile einschließlich aller anfallenden Steuern.
5.2. Die anfallenden Versandkosten sind nicht im Kaufpreis enthalten. Sie sind über eine entsprechend bezeichnete Schaltfläche auf unserer Internetpräsenz oder im jeweiligen Angebot aufrufbar, werden im Laufe des Bestellvorganges gesondert ausgewiesen und sind von Ihnen zusätzlich zu tragen, soweit nicht die versandkostenfreie Lieferung zugesagt ist.
5.3. Erfolgt die Lieferung in Länder außerhalb der Europäischen Union können von uns nicht zu vertretende weitere Kosten anfallen, wie z.B. Zölle, Steuern oder Geldübermittlungsgebühren (Überweisungs- oder Wechselkursgebühren der Kreditinstitute), die von Ihnen zu tragen sind. Entstandene Kosten der Geldübermittlung sind von Ihnen auch in den Fällen zu tragen, in denen die Lieferung in einen EU-Mitgliedsstaat erfolgt, die Zahlung aber außerhalb der Europäischen Union veranlasst wurde.
5.4. Die Ihnen zur Verfügung stehenden Zahlungsarten
sind unter einer entsprechend bezeichneten Schaltfläche
auf unserer Internetpräsenz oder im jeweiligen Angebot ausgewiesen.
5.5. Soweit bei den einzelnen Zahlungsarten nicht anders angegeben, sind die Zahlungsansprüche aus dem
geschlossenen Vertrag sofort zur Zahlung fällig.
6. Lieferbedingungen
6.1. Die Lieferbedingungen, der Liefertermin sowie gegebenenfalls bestehende Lieferbeschränkungen finden sich
unter einer entsprechend bezeichneten Schaltfläche auf unserer Internetpräsenz oder im jeweiligen Angebot.
Soweit im jeweiligen Angebot oder unter der entsprechend bezeichneten Schaltfläche keine andere Frist angegeben ist, erfolgt die Lieferung der Ware innerhalb von 3-5 Tagen nach Vertragsschluss (bei vereinbarter Vorauszahlung jedoch erst nach dem Zeitpunkt Ihrer Zahlungsanweisung).
6.2. Soweit Sie Verbraucher sind ist gesetzlich geregelt, dass die Gefahr des zufälligen Untergangs und der zufälligen Verschlechterung der verkauften Sache während der Versendung erst mit der Übergabe der Ware an
Sie übergeht, unabhängig davon, ob die Versendung versichert oder unversichert erfolgt. Dies gilt nicht, wenn Sie eigenständig ein nicht vom Unternehmer benanntes Transportunternehmen oder eine sonst zur Ausführung der Versendung bestimmte Person beauftragt haben.
7. Gesetzliches Mängelhaftungsrecht
Die Mängelhaftung richtet sich nach der Regelung "Gewährleistung" in unseren Allgemeinen Geschäftsbedingungen (Teil I).
letzte Aktualisierung:
07.12.2017
__________________________________________________________________________________________
Datenschutzerklärung
Herzlich Willkommen auf unseren etsy
-Seiten!
Wir legen größten Wert auf den Schutz Ihrer Daten und die Wahrung Ihrer Privatsphäre. Nachstehend informieren wir Sie deshalb über die Erhebung und Verwendung persönlicher Daten bei Nutzung unserer
etsy-Seiten.
Anonyme Datenerhebung
Sie können unsere etsy
- Seiten besuchen, ohne Angaben zu Ihrer Person zu machen. Wir speichern in diesem Zusammenhang keinerlei persönliche Daten.
Erhebung, Verarbeitung und Nutzung personenbezogener Daten
Wir erheben personenbezogene Daten (Einzelangaben über persönliche oder sachliche Verhältnisse einer bestimmten oder bestimmbaren natürlichen Person) nur in dem von Ihnen zur Verfügung gestellten Umfang.
Die Verarbeitung und Nutzung Ihrer personenbezogenen Daten erfolgt zur Erfüllung und Abwicklung Ihrer
Bestellung sowie zur Bearbeitung Ihrer Anfragen.
Nach vollständiger Vertragsabwicklung werden alle personenbezogenen Daten zunächst unter Berücksichtigung
steuer- und handelsrechtlicher Aufbewahrungsfristen gespeichert und dann nach Fristablauf gelöscht, sofern Sie der weitergehenden Verarbeitung und Nutzung nicht zugestimmt haben.
Weitergabe personenbezogener Daten
Eine Weitergabe Ihrer Daten an Dritte ohne Ihre ausdrückliche Einwilligung erfolgt nicht. Ausgenommen hiervon
sind lediglich unsere Dienstleistungspartner, die wir zur Abwicklung des Vertragsverhältnisses benötigen. In diesen Fällen beachten wir strikt die Vorgaben des Bundesdatenschutzgesetzes. Der Umfang der
Datenübermittlung beschränkt sich auf ein Mindestmaß.
Nutzung von Google Analytics
Diese Website benutzt Google Analytics, einen Webanalysedienst der Google Inc. ("Google"). Google Analytics
verwendet sog. "Cookies", Textdateien, die auf Ihrem Computer gespeichert werden und die eine Analyse der
Benutzung der Website durch Sie ermöglichen. Die durch den Cookie erzeugten Informationen über Ihre Benutzung dieser Website werden in der Regel an einen Server von Google in den USA übertragen und dort gespeichert. Im Falle der Aktivierung der IP-Anonymisierung auf dieser Webseite, wird Ihre IP-Adresse von Google jedoch innerhalb von Mitgliedstaaten der Europäischen Union oder in anderen Vertragsstaaten des Abkommens über den Europäischen Wirtschaftsraum zuvor gekürzt. Nur in Ausnahmefällen wird die volle
IP-Adresse an einen Server von Google in den USA übertragen und dort gekürzt. Im Auftrag des Betreibers dieser Website wird Google diese Informationen benutzen, um Ihre Nutzung der Website auszuwerten, um Reports über die Websiteaktivitäten zusammenzustellen und um weitere mit der Websitenutzung und der
Internetnutzung verbundene Dienstleistungen gegenüber dem Websitebetreiber zu erbringen. Die im Rahmen von Google Analytics von Ihrem Browser übermittelte IP-Adresse wird nicht mit anderen Daten von Google zusammengeführt. Sie können die Speicherung der Cookies durch eine entsprechende Einstellung Ihrer
Browser-Software verhindern; wir weisen Sie jedoch darauf hin, dass Sie in diesem Fall gegebenenfalls nicht sämtliche Funktionen dieser Website vollumfänglich werden nutzen können. Sie können darüber hinaus die Erfassung der durch das Cookie erzeugten und auf Ihre Nutzung der Website bezogenen Daten (inkl. Ihrer IP-Adresse) an Google sowie die Verarbeitung dieser Daten durch Google verhindern, indem sie das unter dem folgenden Link verfügbare Browser-Plugin herunterladen und installieren [http://tools.google.com/dlpage/gaoptout?hl=de].
Verwendung von Facebook-Plug-ins
Auf diesen Internetseiten werden Plug-ins des sozialen Netzwerkes facebook.com verwendet, das von der Facebook Inc., 1601 S. California Ave, Palo Alto, CA 94304, USA betrieben wird ("Facebook").
Wenn Sie mit einem solchen Plug-in versehene Internetseiten unserer Internetpräsenz aufrufen, wird eine Verbindung zu den Facebook-Servern hergestellt und dabei das Plug-in durch Mitteilung an Ihren Browser auf der Internetseite dargestellt. Hierdurch wird an den Facebook-Server übermittelt, welche unserer Internetseiten
Sie besucht haben. Sind Sie dabei als Mitglied bei Facebook eingeloggt, ordnet Facebook diese Information
Ihrem persönlichen Facebook-Benutzerkonto zu. Bei der Nutzung der Plug-in-Funktionen (z.B. Anklicken des "Gefällt mir"-Buttons, Abgabe eines Kommentars) werden auch diese Informationen Ihrem Facebook-Konto zugeordnet, was Sie nur durch Ausloggen vor Nutzung des Plug-ins verhindern können.
Wenn Sie nicht möchten, dass Facebook die gesammelten Informationen unmittelbar Ihrem Facebook Profil
zuordnet, müssen Sie sich entweder vor dem Besuch unserer Seite bei Facebook ausloggen oder durch den
Einsatz eines "Facebook-Blockers" das Laden der Facebook-Plug-Ins auf unseren Webseiten blockieren.
Nähere Informationen zur Erhebung und Nutzung der Daten durch Facebook, über Ihre diesbezüglichen Rechte
und Möglichkeiten zum Schutz Ihrer Privatsphäre finden Sie in den Datenschutzhinweisen von Facebook:
https://www.facebook.com/policy.php
Verwendung von Twitter-Plugins
Auf unserer Website sind die Funktionen des Dienstes Twitter eingebunden. Twitter ist ein Social Media Portal der Firma Twitter Inc.,795 Folsom St., Suite 600, San Francisco, CA 94107,
(USA). Wir verwenden Twitter Plugins. Wenn Sie eine entsprechende Website aufrufen, die ein solches Plugin enthält,
kommt es zu einem Austausch der Daten mit den in den USA befindlichen Servern von Twitter.
Auch im Falle von Interaktionen, die mit den verschiedenen Twitter Plugins möglich sind, werden die entsprechenden Informationen über Sie gesammelt und an Twitter übermittelt und gespeichert.
Sind Sie darüber hinaus Mitglied bei Twitter und während des Zeitpunktes, indem Sie das Plugin nutzen, bei
Twitter eingeloggt, werden die gesammelten Informationen über Ihren Websitebesuch mit Ihrem Twitter Account
verknüpft und anderen Nutzern bekanntgegeben.
Wenn Sie nicht möchten, dass Twitter die Informationen mit den Daten Ihres Twitter Kontos verknüpft und zusammenführt, müssen Sie sich vor dem Besuch unserer Website bei Twitter ausloggen.
Weitere Informationen zur Erhebung und Nutzung von Daten durch Twitter erhalten Sie unter .
https://twitter.com/privacy
Verwendung von Pinterest-Plug-ins
Auf diesen Internetseiten werden Plug-ins des sozialen Netzwerkes Pinterest verwendet, das von der Pinterest
Inc., 635 High Street, Palo Alto, CA, 94301, USA betrieben wird ("Pinterest").
Die unterschiedlichen Logos, die das Plug-in enthalten (z.b. "Pin-it-Button" oder der "P′′-Schaltfläche), können Sie
unter folgendem Link einsehen:
http://business.pinterest.com/pin-it-button/
Wenn Sie eine entsprechende Webseite unserer Internetpräsenz aufrufen, die ein solches Plug-in enthält, wird eine Verknüpfung zwischen Ihrem Computer und den Servern von Pinterest hergestellt und dabei das Plug-in durch Mitteilung an Ihren Browser auf der Internetseite dargestellt. Hierbei werden sowohl Ihre IP-Adresse als
auch die Information, welche unserer Internetseiten Sie besucht haben, an den Pinterest - Server in den USA
übermittelt. Dies gilt unabhängig davon, ob Sie bei Pinterest registriert bzw. eingeloggt sind. Auch bei nicht
registrierten bzw. nicht eingeloggten Nutzern findet eine Übermittlung statt.
Sind Sie darüber hinaus Mitglied bei Pinterest und während des Zeitpunktes, indem Sie das Plug-in nutzen, bei Pinterest eingeloggt, werden die gesammelten Informationen über Ihren Websitebesuch mit Ihrem Pinterest Account verknüpft und anderen Nutzern bekanntgegeben. Auch im Falle von Interaktionen, die mit den
verschiedenen Pinterest Plug-ins möglich sind, werden die entsprechenden Informationen über Sie gesammelt
und an Pinterest übermittelt und gespeichert.
Wenn Sie nicht möchten, dass Pinterest die Informationen mit den Daten Ihres Pinterest Kontos verknüpft und zusammenführt, müssen Sie sich vor dem Besuch unserer Website bei Pinterest ausloggen.
Weitere Informationen zur Erhebung und Nutzung von Daten durch Pinterest erhalten Sie unter
https://about.pinterest.com/de/privacy-policy
Auskunft, Berichtigung, Sperrung und Löschung von Daten
Sie haben jederzeit das Recht auf unentgeltliche Auskunft über Ihre gespeicherten Daten sowie das Recht auf Berichtigung, Löschung bzw. Sperrung. Kontaktieren Sie uns auf Wunsch. Die Kontaktdaten finden Sie in
unserem Impressum.
Pocket pendant, Taschenbaumler, charm, key ring, pin up, mug
Ask a question
$10.90
$12.11
You save $1.21 (10%)
---
Shipping & returns
Ready to ship in 1–2 business days
From Germany
There was a problem calculating your shipping. Please try again.
Zip or postal code
Please enter a valid zip code
Sorry, this item doesn't ship to
United States
.
Contact the shop
to find out about available shipping options.